Tuol Sleng is a former high school that was renamed by the KhmerRouge in 1976 and used as the notorious Security Prison 21 (known as S-21) to torture, interrogate and execute political prisoners, making it a place where people go in but never come out.
The majority of the victims of Tuol Sleng were former Khmer Rouge cadres, who were blamed for Cambodia's woes. Thus the leadership sent them to S-21 to extract forced confessions, only seven prisoners were found alive till the day the Vietnamese army liberated Phnom Penh in early 1979. Thousands of these confession files survive to this day, giving us a grim look at the barbaric atrocities that happened inside Tuol Sleng, which ironically means 'Hill of the Poison Tree' in English.
Visiting Tuol Sleng could be a depressing experience. It is left what it was, a truly high school of five buildings facing a lawn with pull-up bars. The museum displays rooms with thousands of black and white portraits of executed men, women and children over the walls from ceiling to floor. Several foreigners from Australia, the USA and France were held here before killed. On average there were 100 victims a day during the first part of 1977. Other rooms contain only a rusting iron bedframe, a photograph beneath it follows that it was used to mutilate prisoner's body. There are also paintings by former inmate show how people were exactly tormented in this horrific place. History buffs would love to check out the following tour including a visit to S-21.
Though Tuol Slengmay is not fit the squeamish, it's a landmark of Phnom Penh worth a visit. Or you could choose to tour the Royal Palace, National Museum, Wat Phnom and Russian Market, the most popular attractions for visitors.
Recommended Cambodia Tours Including Phnom Penh
Related Posts You May Like
What Our Clients Say About Us
"Awesome Itinerary" "Exceed A ll Expectations" "Great Value"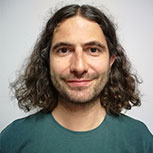 CONTACT A TRAVEL EXPERT
1-to-1 Service | Reply within 24hrs | Expert's Advice
STAY IN TOUCH WITH US
Subscribe to our newsletter so we can provide you with insider travel information, exclusive offers, and discounts.