Contact a Travel Expert
+1 347 2227702 (US)
+61 2 98848669 (AU)
24/7 Customer Service
INDOCHINA ODYSSEY TOURS - YOUR EXPERT OF SOUTHEAST ASIA TOURS
Indochina Odyssey Tours, starting in Vietnam and Thailand, has focused on private and tailor-made trips for over 20 years. Traveling to Southeast Asia with us means no two trips are the same, as we design and customize tours to meet your specific interests, budget, and travel preferences. From the moment you send an inquiry, you are guaranteed a hassle-free experience, as you will have a 1:1 travel expert to assist you in planning your dream vacation, personal expert local guides and drivers who work exclusively for you, and 24/7 customer service support throughout the journey. We design, you decide. Travel with Indochina Odyssey Tours to create a once-in-a-lifetime journey!
SOUTHEAST ASIA DESTINATIONS
At Indochina Odyssey Tours, we endeavor to design a trip that reflects your individual interests and tastes. It is you to decide when and where to travel, what to see and eat, where to stay, etc. Send us an inquiry and start planning your lifetime trip to Southeast Asia!
HOTTEST SOUTHEAST ASIA TOURS
Treat these tour packages as inspiration. Whether you like to explore one country in depth or prefer a combination of several countries in Southeast Asia, we are pleased to customize a personalized trip for you.

Inquire with Peace of Mind
What Our Clients Say About Us
"Awesome Itinerary" "Exceed A ll Expectations" "Great Value"
TRAVEL MOMENTS OF CLIENTS

WHY TRAVEL WITH US
Watch the video and get a sense of what your journey will be like with us in Southeast Asia.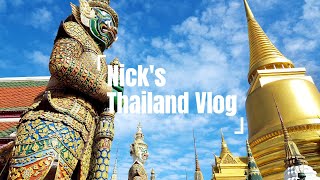 A Trip That Will Last a Lifetime
From lush tropical islands to modern cities, Southeast Asia is incredibly diverse and offers something for everyone. At Indochina Odyssey Tours, each itinerary is crafted based on your personal interests, budget, and preferred travel style. Over the years, we have traveled the length and width of Southeast Asia and experienced each of our journeys, as well as handpicked hotels and restaurants, in order to create itineraries that give exceptional travel experiences.
SUBSCRIBE TO WIN A FREE TOUR
Subscribe to our newsletter for a chance to win a free 12-day China tour! And more insider travel news, exclusive offers, and inspiration will be sent straight to your inbox.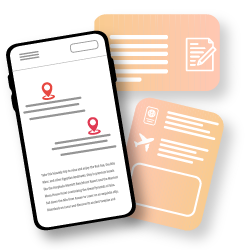 TRAVEL BLOG
Check our latest travel articles and get inspirations.
Get Inspired >>>