As the most famous tourist destination in Indonesia, Bali offers plenty of beautiful beaches, some of which rank among the very best in the world. But many travelers are having a hard time deciding which beaches to visit, due to too many choices here.
A quick look at the Top 10 beaches in Bali.
Let's have a look at the top 10 beaches in Bali according to Trip Advisor. Whatever you are looking for in a beach holiday, some of them will for sure meet your expectations:
No.1 NUSA DUA Beach:
Location: East coast of the Bukit Peninsula, in southernmost Bali.
Facilities: Five-star hotels, luxury resorts, and private villas.
Activities: Sunning, swimming, snorkeling, diving, and surfing.
Suit for: Honeymooners and the entire family.
Highlights:
1. Literally means "Two Islands", Nusa Dua has two little tree-covered islands halfway down the shoreline, with a beautiful temple standing on each one of them.
2. There are various flowers and plants that grow around here. Expect tall palm trees, wild mangroves, fragrant trees, orchids, and so on.
3. Protected by an offshore reef, the water here is crystal clear, calm, and warm. It is great for snorkeling and diving. Adults and children all can swim here, due to low wages and no ocean currents.
4. The south and north ends of the beach have high waves which are perfect for surfers.
NUSA DUA Beach tips:
1. You can head to the northern end of the beach for water sports, including parasailing, jet skiing, snorkeling, and diving.
2. A conservation area of Pulau Penyu (Turtle Island) is just a short boat ride away, where you can admire baby turtles before they are released into the sea.
3. traditional Balinese entertainment at the nearby Chandra Koka Amphitheatre will add more fun in the evening.
4. There are also three golf courses built nearby.
No.2 Blue Point Beach (Also named as Suluban beach by locals)
Location: The Uluwatu Pecatu village, south Kuta district.
Facilities: Many comfortable cafes and a very famous hotel called Bluepoint Villas.
Activities: Surfing, swimming, and sunbathing.
Suit for: Families without kids, due to much rock on the beach and occasional violent crashing waves.
Highlights:
1. Once arriving at the beach, you will see a path leading to the shore. The path is interestingly flanked by two relatively high cliffs and looks like a hallway.
2. The sea water showcases two colors. The shallow seabed area looks green, and it turns dark blue while reaching the deepest parts.
3. At the time of low tide, you will see a small pool on the seaside. When the tide is high, enjoy the breathtaking view with big waves crashing on the edge of the cliff.
4. Sunset view is highly recommended.
Blue Point Beach tips:
1. Blue Point Beach is located very close to Uluwatu temple, which is above the cliff with a fantastic sunset view. The temple is also a great place to enjoy Balinese Kecak and fire dance.
2. Above the cliffs, there are some beds with mattresses available if you want to relax.
No.3 Balangan Beach
Location: The southwestern shore of the Bukit Peninsula near South Kuta.
Facilities: There are several local restaurants called Warung on the beach.
Activities: Surfing, swimming, sunbathing, and castle building.
Suit for: Both wave riders and non-surfers.
Highlights:
1. It is a small and quiet beach, which is perfect to avoid the crowd. To get there you will pass some primitive villages, with smiling local people doing cattle or goats grazing and other daily chores.
2. Low tide time is suitable for walking on the beach, with soft white sand massaging your feet. The fine sand also makes sunbathing and sand castle building very enjoyable. Sometimes you can witness some sea creatures crawling from their hiding places and enjoying the sunshine in shallow water areas.
3. It is also a great place to watch big surfing scenes. Providing plenty of big waves, it is one of the most popular beaches for surfers. Surf schools and many freelance instructors are also available for new beginners.
Balangan Beach tips:
1. With strong currents and high waves, it is not recommended for swimming beginners.
2. You are advised to wear reef shoes since the beach has a sharp rocky base, some parts of which are covered under slippery green moss.
No.4 Jemeluk Beach
Location: The coastal area of Purwakerti village, Abang district.
Facilities: No star hotels, but many accommodations and restaurants are available nearby.
Activities: Diving, snorkeling, swimming, and canoeing.
Suit for: Travelers who love diving activities.
Highlights:
1. This beach is famous for its underwater life. Under clear and steady water, there are beautiful coral layers that inhabit a variety of decorative tropical fishes.
2. Another attraction is the nearby locals' salting ground, where you can watch the traditional process of making salt.
3. The scenery of the blue sea combined with mountains and tough cliffs is spectacular.
4. Do not miss the amazing sunset view.
Jemeluk Beach tips:
1. Traditional rowing boats for marine activities are available.
2. This beach is rocky, so water shoes would certainly be useful.
3. With stony black sands, it is not suitable for sunbathers.
No.5 Bingin Beach
Location: Pecatu Village, South Kuta District, Badung regency.
Facilities: Many accommodations can be found here, such as surf camps and villas.
Activities: Great place for surfing.
Suit for: Experienced and professional surfers.
Highlights:
1. It has stunning views over the Indian Ocean.
2. The powerful and challenging waves here have been attracting many adventurous surfers to attend surfing competitions here.
3. When it is low tide, you can enjoy a breathtaking experience by walking along the exposed coral reefs.
Bingin Beach tips:
1. This beach is close to one of the most popular tourist destinations in Bali-the Uluwatu Temple.
2. It is also very close to many other famous beaches, such as Padang-Padang, Impossible, Dreamland, Balangan, etc.
3. The best time for surfing here is in the dry season (between May and October) when the wind is flowing from east to west and creates great waves for surfing adventurers.
No.6 Pandawa Beach (Locals call it Kutuh Beach)
Location: Located in Kutuh village, Badung regency, in the south of Bali.
Facilities: Many food stalls provide delicious food and drink.
Activities: Sunning, swimming, and canoeing.
Suit for: The entire family.
Highlights:
1. This beach offers spotless white sand, calm waves, and blue seawater.
2. It is one of the best places for family vacations with kids.
Pandawa Beach tips:
1. You can buy picnic food or drink from the local stalls.
2. If you want to sunbathe, it is easy to rent a sun deck with an umbrella from the stall owners.
3. Foot reflection massages are available at reasonable prices.
4. For water sports, you can rent a canoe from local people.
No.7 Geger Beach
Location: The eastern side of the Bukit Peninsula.
Facilities: Many restaurants nearby with sea kayaks, beach chairs, and umbrellas for rental.
Activities: Sunning, swimming, snorkeling, and volleyball games.
Suit for: Families with young children and a new spouse.
Highlights:
1. This beach is known for its clear blue water and clean white sand, but not overcrowded.
2. It's great for families with kids, due to the warm calm water and soft waves.
3. There is a seaweed farm nearby, the plants of which are harvested to produce cosmetics, so you get great chances to observe local farmers do their work.
4. There is a temple built on the top of a huge rock.
5. The sand here is great for Frisbee, volleyball games, and beach running.
6. Topless sunbathing is allowed here.
Geger Beach tips:
1. It is situated close to the Nusa Dua golf course.
2. Sometimes the waves may get a bit rough in the evening, so please watch out for safety.
No.8 Sanur Beach
Location: The coast of village Sanur, south of Bali.
Facilities: Many shops, restaurants, and hotels.
Activities: Various water sports.
Suit for: Families with kids.
Highlights:
1. This beach is a white-sand beach with volcano views and is also famous for its sunrise view.
2. There are many shells here for collectors. With clear water, you may even see some creatures like starfish while walking along the beach.
3. The view with traditional fishing boats lining the beach during sunset is gorgeous with old-time charm.
4. There is a paved path, so you can enjoy a leisurely walk.
5. At the north end of the beach, there is a turtle conservation area and a small market filled with crafts, clothes, and food.
Sanur Beach tips:
1. With calm clear water, it provides perfect conditions for water sports such as kayaking, windsurfing, sailing, jet-skiing, parasailing, surfing, snorkeling, and glass-bottom boat tours.
2. There's a reef to protect the beach from big waves, so the whole area is suitable for swimmers and kids.
No.9 Blue Ocean Beach (Also named Double Six Beach)
Location: The village of Seminyak.
Facilities: There are plenty of great restaurants, resorts, spas, and shopping centers nearby.
Activities: Swimming, sunbathing, snorkeling as well as football and volleyball games.
Suit for: The entire family.
Highlights:
1. This is a beautiful sandy beach, peaceful and great for relaxation.
2. You can also rent a horse, and enjoy riding along the beach while taking in the picturesque scenery.
3. It is a great place for new beginners to learn surfing. Swimming and snorkeling are enjoyable here as well as football and volleyball games.
4. Great sunset view.
Blue Ocean Beach tips:
1. The best time to visit this beach is during the cooler dry season, between May and October. Avoid the rainy season (between December to February), when the waves bring in seaweed from the ocean and make the beach look quite murky.
2. Its calm waters are great for children wading.
3. Arrive early in the morning if you want solitude. If you want more alive scenery, come in the late afternoon when there are more people around.
4. You can also watch the sunset over the 15th-century Hindu Petitenget Temple which is not far away.
No.10 White sand beach (Also known as Pantai Kecil, and Bias Tugal)
Location: This is a secluded, remote stretch of coastline near Padang Bai.
Facilities: Some huts and stalls provide drinks and snacks.
Activities: Sunning, snorkeling, and sea diving.
Suit for: Adventure lovers.
1. Ideal quiet place with few travelers.
2. Enjoy the stretches of white sand beach with sparkling blue sea and swaying coconut trees.
3. You can also enjoy exploring the beautiful coral reefs there.
4. The strong waves here are great for surfing.
White Sand Beach tips:
1. To reach there, you need to look out for a small path near Padang Bai. When you see a handwritten sign with "White Sand Beach" on it, continue to climb over the hill to get down to this hidden beach!
2. Currents here can be strong sometimes, so watch out if you are not good at swimming.


Apart from its beautiful beaches, Bali also offers various cultures, ancient temples, picturesque volcanoes, magnificent artworks, and delicious food, all of which will make your journey full of pleasure. If you are planning a vacation to Bali, do contact us at trip@odynovotours.com for an amazing tailor-made trip that you can never forget!
What Our Clients Say About Us
"Awesome Itinerary" "Exceed A ll Expectations" "Great Value"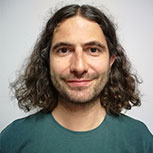 CONTACT A TRAVEL EXPERT
1-to-1 Service | Reply within 24hrs | Expert's Advice
SUBSCRIBE TO WIN A FREE TOUR
Subscribe to our newsletter for a chance to win a 5-day Japan tour for two people! And more insider travel news, exclusive offers, and inspiration will be sent straight to your inbox.