If you are longing for an off-the-beaten-track experience, especially somewhere far from the madding crowds, here is for your consideration. Lonely Planet has named four destinations in Southeast Asia as the best places to go for 2017. They are not what you usually read from guidebooks or advertisements, but they are definitely refreshing. Let's check them out.
1. Con Dao Islands, Vietnam
Far away from the mainland, Con Dao lies off the southeast coast of Vietnam which used to serve as the prison for political rebels and criminals in the French Colonial Era. Nowadays, it has turned from a brutal colonial jail into a promising attraction. People who come here will get a chance to explore the mystery and richness of wildlife in the National Park, dive under the crystal-clear sea full of colorful coral reefs and enjoy a feast of inviting seafood after having a long walk from the white-sand beach. Con Dao Islands, a diving paradise
2. Ipoh, Malaysia
Similar to cities like San Francisco and Melbourne, Ipoh developed itself due to the early 19th-century mining boom. The stagnation of the post-independence economy helped Ipoh escape from the skyscrapers and preserve most of its British Colonial buildings. As a delicacy capital, Ipoh lures tourists from all over the world for its traditional cuisine, such as Lou Wong's chicken with crisp bean sprouts, and tofu pudding at Funny Mountain. Wilderness adventures including white-water rafting, bicycling, and jungle trekking are within easy reach. People queuing in front of a famous teahouse in Ipoh
3. Pemuteran, Indonesia
A small fishing village in the northwest corner of West Bali has become one of the favorites among visitors in recent years. Pemuteran is a diving paradise with kaleidoscope-like coral reefs under the sea and it is home to the world's largest artificial coral walls. Diving is the prime but not the only reason for tourists to come here. Beaches covered with fine black sands, emerald rice terraces along the roads, and probably the best marine conversation in the world are good enough to make Pemuteran your next destination! Overlooking the Pacific Ocean from the coast of Pemuteran, Indonesia
4. Trang Islands, Thailand
Located on the southern Andaman Coast, Trang shares the same stunning landscape as its more renowned neighbors Ko Phi-Phi, Ko Lanta, and Phuket. What it lacks are the crowds. Trang has what it takes to become your optimal getaway, golden beaches glowing under the sunshine, Karst hills rising right from the water with bushes covering the tips, old Buddhist temples hidden in jungle caves, pools formed by many clear waterfalls for whom want to take a bath in and rare tranquility you can't find in the metropolis. The sapphire sea of Trang Islands, Thailand
The complete list of Top 10 Asian Destinations for 2017 by Lonely Planet:
1. Hokkaido, Japan
2. Shanghai, China
3. Jeonju, South Korea
4. Con Dao Islands, Vietnam
5. Hong Kong, China
6. Ipoh, Malaysia
7. Pemuteran, Indonesia
8. Trang Islands, Thailand
9. Meghalaya, India
10. Taitung, Taiwan


Currently, Odynovo (formerly Odyssey) has developed itineraries in all the Asian countries on the list. If you are ready to start an unforgettable journey for your lifetime, just ask Odynovo to customize you a personal tour now!
What Our Clients Say About Us
"Awesome Itinerary" "Exceed A ll Expectations" "Great Value"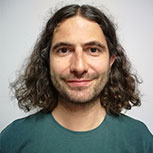 CONTACT A TRAVEL EXPERT
1-to-1 Service | Reply within 24hrs | Expert's Advice
STAY IN TOUCH WITH US
Subscribe to our newsletter so we can provide you with insider travel information, exclusive offers, and discounts.