When Is the Best Time to Visit Halong Bay?
Last updated: Aug 17th, 2023
We're often asked "When is the best time to go to Halong Bay?", and the answer is sometimes complex. It depends on your preference: are you looking for the best time to get the best deal or the best time to travel when the weather is at its best? One person's best time can be another's worst! Halong Bay Cruise


Best Time to Visit in Terms of Weather
If the weather is your major concern, then the best time for a Halong Bay tour is in spring and autumn, to be more specific, in March, April, September, and October. In these months, the weather is often delightful, the temperature is mild, the sky is clear and bright, and the activity level is high.
Best Time to Get the Best deal
If you are a budget traveler and want to get the best deal, the period from May to September can be the best time. The period is often considered the low season of Halong Bay. Many cruise ships offer great discounts. The prices can be 10 - 20% lower than that of the high season (from October to April). However, the risk of bad weather goes up in summer due to frequent showers and unpredictable typhoons. In those cases, you can visit the other parts of northern Vietnam first and visit Halong Bay later as the bad weather won't last long. Smart travelers will look for last-minute vacation deals while keeping an eye on the weather forecast at the same time.


When to Visit Halong Bay
While there is the best time to visit Halong Bay, chances are that not all of you have the option of time. Let me say this to calm you: for Halong Bay, any time can be a good time for travel. Each month or season in Halong Bay has its own advantage or disadvantage. Here is a rough guide to the weather condition of each month in Halong Bay, read through it and decide when to visit Halong Bay. January - February
The climate tends to be cold and foggy with low visibility. And Halong Bay sees the most colorful festivals taking place in Vietnam, including Tet Festival.
Overall: average time to visit, cold weather, abundant festivals
March - April
During the two months, Halong Bay enjoys pleasant weather and clear and blue sky. Some days have light rain. Domestic tourist volume is low.
Overall: best time to visit, delightful weather, fewer domestic travelers, not many events and festivals.
May
May is early summer in the north of Vietnam. Temperature rises. Some days have light rain. The low season of Halong Bay begins, meaning you may get a great deal on a cruise. But avoid visiting during Liberation Day (on April 30) and Labour Day (on May 1).
Overall: good time to visit, fine weather, a good deal
June - August
Weather can be sunny and clear during this time, but extremely hot. There is a high chance of showers and unpredictable typhoons. In general, August is the hottest time of the year as well as the wettest. From June to early September, Vietnam sees a high volume of domestic tourists (summer vacation of Vietnam); tourist spots are crammed with people, especially beaches.
Overall: ordinary time to visit, hot weather with short storms and typhoons, crowded beach.
Tips: If you travel to Halong Bay in these summer months you will need to bring sunglasses, sun cream, insect repellent, swim-suit and changes, one baseball hat or wide-brimmed sun hat, flip-flops/waterproof sandals, and a light sweatshirt/sweater for chilly mornings and evenings. Please be aware that, summer is the most active period for jellyfish, which can don't cause too much trouble but popular symptoms such as hives, and rashes. Ask your guide or captain for advice before going to swim.
September - October
The weather is the most beautiful of the year for Halong Bay. Temperature is moderate, so you can avoid the notorious heat of summer. The sky is clear, and the wind is gentle. Domestic tourist season is over.
Overall: the best time to visit, great weather, fewer domestic travelers
November - December
The weather is cold, dry, and cloudy. But it's still possible to see some lovely sunny, cloudless days. If you come to Halong Bay in this period, you're suggested to bring warm clothing and a waterproof jacket in case of rain. Alternatively, you can purchase them in Vietnam at a low price.
Overall: ordinary time to visit, cold weather.


Historical Weather Conditions of Halong Bay
Month

Temperature (°C)

Relative DaytimeHumidity

Days with Rain/drizzling

Avg. Precipitation (mm)

Avg. Temperature of Sea Water (°C)

Min

Ave

Max

Jan

0

14-20

28

85

9 days

33

22

Feb

5

15-21

29

88

12 days

23

22

Mar

18

18-23

35

91

18 days

51

23

Apr

10

19-27

36

90

13 days

93

25

May

15

24-30

40

87

12 days

175

27

Jun

20

24-30

39

87

12 days

163

30

Jul

17

26-32

38

87

12 days

201

30

Aug

21

25-32

40

88

14 days

265

30

Sep

16

24-31

40

86

10 days

190

29

Oct

9

22-29

34

81

7 days

55

28

Nov

10

19-26

33

79

6 days

49

26

Dec

1

16-23

23

79

6 days

23

23
Public Holidays in Vietnam
If you're looking for a less crowded time, you should avoid visiting Halong Bay during the following holidays when Vietnam sees a great number of domestic travelers.
| | |
| --- | --- |
| Public Holiday | Date |
| International New Year | January 1 |
| Lunar New Year (Tet Festival) | January 1-3 in the lunar calendar (Feb 10 - 12 in 2024) |
| Hung King Festival | March 10 in the lunar calendar (April 18 in 2024) |
| Liberation Day | April 30 |
| Labour Day | May 1 |
| National Day | September 2 |
Share this post with friends if you find it helpful. You can write to trip@odynovotours.com and let me know any of your questions about travel in Southeast Asia.
What Our Clients Say About Us
"Awesome Itinerary" "Exceed A ll Expectations" "Great Value"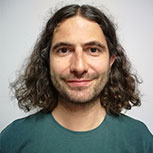 CONTACT A TRAVEL EXPERT
1-to-1 Service | Reply within 24hrs | Expert's Advice
SUBSCRIBE TO WIN A FREE TOUR
Subscribe to our newsletter for a chance to win a free 7-day Peru tour! And more insider travel news, exclusive offers, and inspiration will be sent straight to your inbox.