While some celebrate the New Year by setting off fireworks and contriving to be decent in dress, the Thais do it in a more genuine way: pick the wildest water fight with passersby at sight. Meet Songkran, Thailand's New Year celebration that begins on April 13 and concludes on April 15 every year, three days for both the locals and travelers to have a blast in the hottest month of the year. I wouldn't hesitate to recommend this fun festival if you are taking a tour of Thailand, and I'd like to share an informative guide to enjoy and survive Songkran.


What Is Songkran
Introduced as the entry of the sun into any sign of the Zodiac according to the Buddhist calendar, Songkran is Thailand's biggest annual event that marks the start of the traditional New Year. On the first day, Wan Sungkham Long, house cleaning is involved. People then pay a deferential visit to Buddhist temples, giving alms to monks to make merit. On the second day, Wan Nao, sees more temple rituals coming, including the sand Buddha Statue. On the third day, Wan Payawan represents the official first day of the New Year, when offerings are given and statues of Buddha are washed with jasmine-scented water.
All along, the water throwing is on out in the streets, crazy yet polite, washing away bad luck and giving blessings. Laughter is heard everywhere as people act like kids again without judgment. Traditional performances and activities are in full swing, complete with floats carrying beautiful girls in Thai costumes.


Where to Celebrate Songkran
Songkran is widely celebrated both at home and abroad. Picking the best places to go is essential for a lifetime Songkran experience.


Chiang Mai
Chiang Mai witnesses the most joyous Songkran in Thailand. The festival kicks off with a grand opening ceremony at Tapae Gate, a hub for miscellaneous activities such as a religious procession to Wat Phra Singh, Lanna women's performance, and Miss and Mr. Songkran Contest save from being an alms-giving location. After that, roaming water soldiers are ready. Bubbles spewed by machines certainly make the party more festive. Food booths were set up in Urban Culture Street to cater to hungry bellies. The celebration lasts four full days in Chiang Mai, while only two or so in other cities. Wat Phra Singh is twice packed with worshipers and visitors on Songkran


Bangkok
The opening ceremony was held at Wat Pho, which houses the famous Reclining Buddha. If you don't mind getting really wet, go to Khao San Road. Though the celebration in Bangkok keeps a low profile as many locals leave town, streets are never short of foreign revelers. For those who wish to see a more traditional Songkran, I suggest visiting the Phra Pradaeng District, which celebrates the festival a week later: besides water splashing, culturally significant community entertainments like Raman dances and floral floats parades are held and bravoed. Typically a 10-day Thailand holiday is ideal for one to fully enjoy Songkran. During Songkran, people pray to the Reclining Buddha, build mounds of sand, and decorate them at Wat Pho


Ayutthaya
The less commercially touristy Ayutthaya ensures a quieter Songkran while at the same time, bringing a unique experience with the company of mischievous elephants. To play with them, the Tourism Authority of Thailand building would be the best place. The celebration also features ancient customs and traditional practice that has been observed throughout centuries. The historic old city of Ayutthaya preserves a more traditional Songkran with folk cultural performance


Phuket
There are plenty that happened in Phuket's Patong Beach area during the Songkran period. Amongst all, the most memorable one is the release of caged birds and fish alongside grandeur parades. Beauty pageant tops one of the highlights to watch, and the exuberant spirit does not come to an end in the liveliest nightspots. Live music, performance, and alcohol spots can be found at Saphan Hin Park. Enjoy a boisterous water festival on this lovely tropical island! Who doesn't fancy an exciting Songkran on the amazing Patong Beach?


Sound Tips for Spending Songkran
Schools, banks, museums, and government offices will be closed throughout Songkran, but temples won't.
Wear grungy clothes or Hawaiian shirts and shorts during the water bottle.
Use waterproof bags to protect your camera and valuables, and be aware of pickpocketing.
Be prepared to encounter all kinds of splashing raging from a handful of water, and water cannons to a bucket of ice water.
Note that talcum powder is commonly mixed with water to present the sins, which are then washed away by the splashing. Try not to get it in your eyes. The act is banned in Bangkok Khao San Road.
If you take kids to Songkran, keep them away from the city moat and locations close to fast-moving traffic. Besides, a raincoat helps ward a cold off.
Avoid running as roads are extremely slippery. Do not throw water at motorcyclists, babies, seniors, monks, vendors, or inside any buildings.
All is fair during the celebration, so don't complain or get irritated when you are drenched. Enjoy Songkran for what it is.
Traffic will be snail slow on big roads. Place your trust in the Odyssey tour guide and driver, who are aborigines that know how to detour.
The globally famous Songkran drives a staggering number of tourists. So plan your Thailand trip ahead and book accommodation around 4-5 months in advance.
Since Songkran is the traditional New Year's Day by the Buddhist Community, the celebration is also observed in other Southeast Asian countries like Cambodia, Laos, and Myanmar.
All in all, the non-stop watery fun of Songkran is like nothing you've ever experienced before. Everyone is smiling amidst the crystal-clear splashes, accompanied by frequently heard "Sawasdee Pee Mai (Happy New Year)". Streets and squares are turned into free playgrounds, where people happily welcome strangers to join their group or onto a pickup truck equipped with a splash pool. It gets funny when walking down the deserted streets after the celebration, one starts wondering if the whole revel at 40 degrees Celsius was all but a dream. But it won't be bad to go back and do it all again.


For any Thailand tour inquiry or travel questions regarding Songkran, simply drop me a line at trip@odynovotours.com.
What Our Clients Say About Us
"Awesome Itinerary" "Exceed A ll Expectations" "Great Value"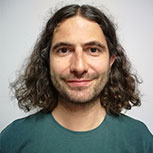 CONTACT A TRAVEL EXPERT
1-to-1 Service | Reply within 24hrs | Expert's Advice
SUBSCRIBE TO WIN A FREE TOUR
Subscribe to our newsletter for a chance to win a 5-day Japan tour for two people! And more insider travel news, exclusive offers, and inspiration will be sent straight to your inbox.