Vietnam, we love it, for good reasons - traditional yet vibrant cities, white sand beaches, rolling mountains, fascinating history and culture, and tantalizing dishes...it has something for everyone.
The bad news is: it's not perfect. Like the rest of the world, Vietnam has its share of scams that target travelers. From time to time, there are stories reported on forums about people being ripped off, having something stolen, or being scammed.
But it's not worth missing out on the amazing experiences Vietnam has to offer or being put off by the scams played by a few dishonest people. As long as you know what scams there are before you go and take extra precautions, you will have a trouble-free time in Vietnam.
Note: Scams are more likely to happen to independent travelers. Traveling with Odynovo (formerly Odyssey) can help you avoid most of the scams as we provide a private car and vehicle to escort you from the moment of your arrival to the end of the tour. So this article is just in case you might encounter it during your free time.


1. Taxi Scam
Just like traveling in any other country, you might encounter a crafty taxi driver looking to earn extra money from you in Vietnam. So it's important to learn about the tricks they might use, which include:
- Not using a taximeter and charging you a fortune when you arrive at your destination. Some may even hold your luggage hostage in the trunk until exorbitant fees are paid.
- Using dodge meters which run at remarkable speed.
- Taking a longer or circuitous route to maximize the fare.
- Taking you to a different, more overpriced hotel they have to deal with to gain commission.
- Pretending that they have no change.
How to avoid:
- Get a cab from a reputed taxi company. In Vietnam, the two taxi companies, Mai Linh (either all green or all white with green), and Vinasun (main white color with a red stripe and green stripe below) are more reliable in comparison to others.
- Before you get in a taxi make sure you know an estimate of how much the meter should be and how much that taxi trip should cost. It helps you negotiate a reasonable fare with the driver. The flag fall of taxis in Vietnam is around 12,500 - 15,000 VND in the first one or two kilometers, every kilometer thereafter costs about 8000 VND.
- Write down the agreed fare on paper before getting inside. If you decide to risk with the meter and notice it's running too fast, threatening to get out and try to push for a fixed price -drivers don't want to lose a fare as they'll likely have to wait for another one, so you're in a good position.
- Once entering the car, snap a photo of the driver's license, meter, and contact information just in case you need to file a complaint later.
- Have your destination's address written down.
- Keep enough small notes on you. It's a common trick for drivers to claim they don't have any change. And if they claim so when you don't have small bills, wait for a while, they may give the change to you.
- Keep a map with you or bring a smartphone with GPS. It's important to know the directions of where you want to go before getting on the taxi, so you know whether you're being driven the right way or just indirectly let the driver know that you're not a naive tourist they can cheat.
- Make sure the driver opens the trunk once upon you arrive at your destination. Or if you are traveling in a group, let one person remove the luggage and the other pay.


2. Cyclo Scam A cyclo ride in Vietnam is a good experience, but don't allow a tricky rider to ruin it.
One of the best experiences you can get in Vietnam is a cyclo ride. And I think that you have at least one go at it, in the Old Quarter of Hanoi or in the ancient town of Hoi An. It's a weird but funny feeling to be moving on the road, with the driver sitting behind, not in front of you. But it's possible to meet a tricky cyclo rider who may stop short of the agreed destination and time of travel or ask for fees many times over the agreed price at the end of the tour. Worst, there are reports about travelers being taken to a dark and quiet alley to be mugged. But don't be scared, just keep these in mind:
- Have the price, traveling time, and location(s) written down by the rider. If he doesn't want to write, it's a sign that he may rip off you. Walk away and find another one. There are many cyclo drivers out there on the streets.
- Book through your hotel or tour company to add to reliability and accountability. Actually, most of Odynovo's Vietnam tour packages include a cyclo ride.
- Stop at a busy spot so that if the rider does try to scam you, a passerby can help.
- Bargain. A reasonable price is 100,000 VND for one person for one hour. Even if you cannot bargain the price much lower than what is offered, you must do it just on principle. If you don't bargain, it will be a signal to the driver that you are easy to be cheated.
- If the rider asks for more than agreed, stand on your ground for a while. They may get loud or even act aggressively to intimidate you but are not likely to be physically violent with foreigners, especially during the daytime. When tourists question or threaten to report them, they often back off. Of course, if you really feel dangerous, it's better to pay, after all, safety first.


3. Hotel Scam
You've done your research and you've picked out a good hotel based on reviews. But it's still not enough. There are many "copycats" using the names of reputable hotels, and paying drivers a commission to drop tourists there. Sometimes the hotel puts you in a room with a broken shower/ cracked TV/ bedding, and then when you check out they try to charge you a lot for the "damage".
Tips:
- Book accommodation through a reputed tour operator as a part of a tour package - this is the safest way. Experienced tour operators know more about hotels in Vietnam and can identify copycats hotels easily.
- When you ask a driver to take you somewhere, make sure you give the address along with the name of the hotel, and keep one eye on that map at all times.
- Try to see your room before you check in. Inform reception of any damage immediately when you check into a room or if you find something is wrong, get the run-around, walk down the street and find another place.
- Avoid leaving your passport as early collateral. It's easier to walk away if they're not holding your passport. And if they need a guarantee, pay in advance - losing a bit of cash couldn't be as much a hassle as losing your passport.


4. Street Vendors Scam
Perhaps the image of Vietnam cities is the street vendors, who sell everything from flowers, and fruits to food, books, and anything. You may be quite interested in street vendors, but be alert: some of these friendly-looking people may be the cunning ones who try to make more money out of you.
A common trick they use is striking up conservation and working alongside the pickpockets. While you're distracted, a friend of theirs will be walking close by, or a small child will come up to you, and then your wallet is missing.
Sometimes a street vendor may approach you and invite you to take a photograph with their loads and bamboo hats and then expect payment. At the very least, they'll expect you to buy their goods at an extortionate price and won't leave till you've coughed up.
How to avoid:
- A firm but polite "No" to the vendors. In certain circumstances, just pretend you do not listen and walk away.
- Do not open your purse or wallet in public. If you want to buy something, keep your wallet close, know exactly how much you need so you can take it out quickly, and put your money straight away afterward.


5. Overcharge
Lastly, I want to single out some tactics commonly used by taxi drivers, street vendors, hotel workers, and shopkeepers to overcharge you.
- Giving you short changes, damaged notes, or fake notes. Because you're unfamiliar with their currency, you can easily become the victim.
- Confusing you with the currency. For instance, if a vendor tells you that something is "five" it can mean 5,000 dong - around 25 cents - or $5.
- Claiming they have no change. In this case, many travelers will just let them keep the bills.
- Using an exchange rate to their advantage. Private individuals in Vietnam will exchange US dollars for dong and vice versa, which is illegal but never enforced by law. The exchange rates they offer are usually worse than the official exchange rates; the only advantage you can take is the convenience of changing money. Besides, if someone on the street offers to change money at rates better than the official one, it's very likely that you are being set up for a rip-off - they may return you the wrong amount of change, fake notes, or damaged notes. Remember, if an offer seems too good to be true, it probably is. Sometimes the vendors or hotels will quote rates in one currency, and then convert it incorrectly to the payment currency or use an exchange rate that is in their favor. U.S. dollars are widely accepted in Vietnam, but prices for food, hotels, and transportation are often quoted in Vietnamese dong. If you pay in USD, the exchange rate they use to convert the price to USD is always to their advantage, making it more expensive than paying in Dong.
How to avoid:
- Always exchange your money at a legal money exchange rate counter rather than with individuals on the street. Be ridiculously meticulous with counting (and holding on) to the currency you're not familiar with.
- Before you enter Vietnam it's very important to know exchange rates and a rough estimate of how much things should cost. Double-check how much money you've exchanged and don't just pay for things without already knowing how much it should be. Carrying a small calculator or using the calculator on your mobile phone is a good choice.
- Always carry a range of bills, the smaller the better, so that they have no chance to shortchange you.
- Always confirm what currency a price is in and pay in the currency they've quoted. If a price is quoted in dollars and you choose to pay in Vietnamese dong, always double-check the exchange rate used to make the conversion.
- Be meticulous with counting any time money changes hands and never accept torn or damaged bills which are usually difficult to spend later.
- Get familiar with Vietnamese dong. Even though all the denominations are different sizes and colors, it can still be hard to differentiate similar ones. For instance, the 200,000 and 50,000 denominations are slightly varied shades of red.
Learn more about the money issues in Vietnam.


What Can You Do If You Were Scammed?
If you've lost a lot of money or are particularly concerned about a scam, you can report it to the Vietnam National Administration of Tourism. Address: 80 Quan Su Street, Hoan Kiem District, Hanoi. Tel: (84-4) 3 942 3760.
If you, unfortunately, fall foul of a scam during your free time on a tour with Odynovo, don't hesitate to contact your tour guide or travel consultant. During your tour, your travel consultant is always just a phone call away within 24 hours to make you feel confident and secure. Learn more about our travel service.
Finally, I'd like to say that, even though it seems like there is a lot to be afraid of, these will just ensure you enjoy your time in Vietnam to the fullest. So go visit, just with these tips in mind.


Travel with Odynovo can help to minimize the risk of being scammed! If you have any questions about traveling in Vietnam or need us to arrange a Vietnam tour for you, drop us a line at . Find this post helpful? Share it!
What Our Clients Say About Us
"Awesome Itinerary" "Exceed A ll Expectations" "Great Value"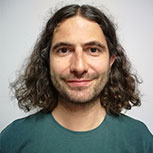 CONTACT A TRAVEL EXPERT
1-to-1 Service | Reply within 24hrs | Expert's Advice
STAY IN TOUCH WITH US
Subscribe to our newsletter so we can provide you with insider travel information, exclusive offers, and discounts.