Vietnam for Families: 8 Kids Friendly Activities
Last updated: Apr 28th, 2023
Just because you have kids doesn't mean you have to stay away from Vietnam. The culturally engaging country offers a wide range of kid-friendly activities to keep your whole family entertained. Here is a short list.
1. Taste Vietnamese street food
If you're in Vietnam with children and looking for a quick source of entertainment, new food could be the answer.
Vietnam is a foodie's paradise. Kids generally enjoy Vietnamese cuisine, which is rarely too spicy. In Hanoi, you can hit the Old Quarter and enjoy a walking food tour (the tour can be personalized by Odynovo, formerly Odyssey!). Odynovo local tour guide will lead you through the maze of bustling streets and introduce you to exotic snacks like deep-fried swamp eels, silkworm carcasses, farm rats, and even baluts. The Old Quarter also serves pho (rice noodle soup) and Banh Trung (sticky rice cake), etc. Delight your child with Vietnamese delicacy - pho (rice noodle soup).
2. Crawl the Cu Chi Tunnels
For families with older kids or teens, a visit to the Cu Chi Tunnel can be both informative and interesting.
The Cu Chi Tunnels, located 60 kilometers from Ho Chi Minh City, were used by the Viet Cong soldiers during the Vietnam War. The tunnels served as hiding spots during combat, with communication and supply routes, living quarters for many guerrilla fighters and so much more. Learning about the tunnel systems they fought in, the clever booby traps they devised, and the tactics that helped them to survive will leave you in awe. Even though kids don't care about history, they will love to crawl it for a bit of adventure and challenge! The perfect shot for a kid's Vietnam vacation.
3. Halong Bay cruise.
For both parents and kids to Vietnam, a two or three-day Halong Bay cruise is a win-win - you can laze in the sun, gaze at the scenery, and maybe even read a book while your kids can have a fabulous time searching for the different shaped karsts, enjoying delicious food, learning Taichi on board.
There are also plenty of optional activities to burn off kids' energy. They can kayak, explore caves, visit a fishing village, go swimming, or simply play on the sands on the beach. Kayaking and cave exploration add more fun to your Halong Bay cruise.
4. Farming and fishing eco-tour in Hoi An
Hoi An might be Vietnam's most kids-friendly destination - the traffic is not as busy as in Saigon or Hanoi; beautiful street view at night with lanterns; lots of things to do - markets, shopping, restaurants, boat rides on Perfume River, etc.
One of the most joyful activities to do with your kids is a farming and fishing eco-tour on the Cua Dai River. From learning traditional fishing techniques to paddling the unique Vietnamese bamboo basket boats over coconut-palm-flanked waterways, both you and your kids will have great fun. Taking a round basket boat, what kid wouldn't feel excited about?
5. Lantern making
Families of Hoi An can also learn how to make lanterns in a workshop. Hoi An is a town of lanterns. The streets are lit up with these traditional lanterns. Your kids will learn about the history and art of lantern making, make their own lanterns with the guidance of an experienced local craftsman, and take home a handmade souvenir! It was a meaningful learning experience for the whole family. Would you like to learn to make lanterns with your kids?
6. Water puppet show
Both Hanoi and Hoi An have affordable water puppet shows that will amaze even hard-to-impress teens.
Lasting for around 50-60 minutes, kids will love watching the beautifully crafted puppets moving (controlled by the puppeteers hidden behind a screen). Even toddlers will be fascinated by the color and singing in the show. Even though it is performed in Vietnamese, it is still worthwhile. Water puppets.
7. Cyclo ride
Cyclo, one of the most typical vehicles in Vietnam, is a human-powered three-wheel bicycle with a seat at the front for passengers and the driver at the back. Taking a cyclo is not only a chance to rest your tired feet but also a fun and easy way to keep kids engaged in exploring the streets of Vietnam.
The best places to do the cyclo ride are the Old Quarter of Hanoi and the ancient town of Hoi An. Just be sure to bargain and agree to a price beforehand in order to avoid being overcharged. What a way to explore Hoi An!
8. Cooking class
Kids love to do things on their own so they certainly will love to have a cooking lesson that's popular in Vietnam. Families can cook local dishes together, tour a food market, visit a herb garden and enjoy meals with fellow classmates.


There are loads of activities to do in Vietnam with your little ones; here are just 8 of them. Write to us at trip@odynovotours.com and get a tailor-made tour including your interested activities. We believe your Vietnam family vacation will be one of the best with our private guide and driver!
What Our Clients Say About Us
"Awesome Itinerary" "Exceed A ll Expectations" "Great Value"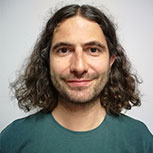 CONTACT A TRAVEL EXPERT
1-to-1 Service | Reply within 24hrs | Expert's Advice
SUBSCRIBE TO WIN A FREE TOUR
Subscribe to our newsletter for a chance to win a free 7-day Peru tour! And more insider travel news, exclusive offers, and inspiration will be sent straight to your inbox.