To Haggle or Not to Haggle: an Ethical Travel Dilemma
When it comes to shopping and services, haggling is much less commonplace in the West than in Asia, especially in less developed countries of Southeast Asia where the local people bargain for goods and services from street markets to tuk-tuk ride to hotels. For visitors from Europe and North America who are accustomed to a fixed price, is it ethical for them to haggle when traveling to these developing nations? Floating market in Bangkok, Thailand


Why should you haggle?
Unlike Western society where bargaining is restricted to big purchases such as automobiles, antiques, and real estate, bargaining is widely acceptable in Southeast Asia and it's part of the local culture. You can even bargain for small transactions. It's perfectly alright to negotiate for goods. It's how the local economy works. It's the way the local people strike a deal and make a living. So you might do as the locals do.
The second reason for haggling when traveling in Indochina is to save expenses, especially for budget-minded travelers who might bargain from food to accommodation. Costs can be reduced significantly if they can negotiate things and services on the road. And if prices are negotiable and they don't even try to bargain, they may end up paying much more than they should.
Third, bargaining properly could benefit the local economy, especially in a market where many locals also shop. Accepting the first price the seller gives you without negotiation could drive up prices and thus cause inflation. If a fruit seller could sell mangoes for $4 per kilogram to tourists, why would he or she sell them for $ 3 to locals?
Last but not least, learning to bargain is a great way to mingle with the locals and learn about the local culture. You'll need to ask questions more than the price of the item you're going to buy and the seller might give you information on what the item is made of, why it is important, and how to use it. You'll also have the opportunity to know how the locals do business and how they earn a living, which can be quite different from those of your home country. Morning market in Luang Prabang, Laos


Why should you not drive a hard haggle?
Though it's true that bargaining is an important part of the local culture in Southeast Asia and can be a unique experience for Western visitors to the region, I don't think tourists should drive a really hard bargain for it could cause suffering to vendors already living in poverty.
As a traveler, being able to visit an exotic land shows that you are actually rich compared to the average Cambodian people most of whom are struggling to make ends meet. Think about how much your flight cost to get you there, or how much you spent on your new iPhone. The money you earn in a week could be more than that the average Cambodian earn in a year. You should expect to pay a comparatively fair price instead of the lowest price possible. Ruthless haggling would impoverish the already poverty-stricken vendors and harm the local economy and the relationship between the tourists and the local people, thus making the tourists less welcome. That's why responsible haggling matters both to tourists and the local people in the long run. Nyaung U Market in Bagan, Myanmar


How to haggle ethically?
To haggle ethically is to achieve a win-win, which means the best price for you should also be the best price for the seller. It's not a zero-sum game where you gain and the seller loses, nor the other way around. Therefore, you should work with the seller to get a price that you are both happy with.
Here are some tips on how to bargain ethically to make your shopping experience more rewarding and enjoyable:
1. Do some research on things or services you're planning to buy by checking prices with your hotel or asking in online travel forums dedicated to the country or city you are about to visit. This lets you know what the final price of something can be as some items are much more expensive than you think, and some are far less.
2. Wherever possible, buy locally produced goods (keep an eye on goods made from unsustainable materials or endangered animals) and services and give a fair price, which contributes to the local economy.
3. Talk with the seller about the things you want to buy, especially handicrafts. Ask questions such as "Who made it? How was it made? How long did it take?", which will give you a rough idea of how much work went into making it. The more you know about the item, the more value you'll place on it.
4. You're not supposed to bargain if an item has a price tag, nor should you bargain in a restaurant. Do not haggle for items from local cooperatives as many of them have fixed prices which makes it unsuitable to bargain.
5. Learn some basic words and phrases of the local language such as greetings and numbers. This shows your interest in the local culture and brings you closer to the seller and may even get you a better deal.
6. Be friendly and respect the trader. Don't get angry when the trader refuses to accept the price you offer. Never yell or scream like a rude tourist. Simply shake hands with them and walk away if you can't afford the item. If you think the item is cheap and cheerful, then buy it and show your gratitude to the trader and also shake their hands. Flower market in Ho Chi Minh City, Vietnam
7. Consider giving the vendor a tip or something else in return if you end up with a good bargain and enjoy the experience.
8. Do not bargain for something you don't intend to buy. Don't even ask the price of it. Negotiating for something that you assume is unimportant would lead you into thinking it is much less worth its price.
9. If the vendor has accepted the price you proposed, then you are supposed to buy it.
10. Dress conservatively and act in a way that shows your respect for the local beliefs and customs. Avoid shorts and topless sunbathing.
11. Do not display your wealth conspicuously for it may accentuate the gap between the rich and the poor and make it difficult for you to experience the authentic culture.
12. Always keep calm, smile, have a sense of humor, and have fun.


Inspired by this post? Then share these ethical haggle ideas and tips with your friends. If you would like to explore local markets and practice ethical bargaining skills in Southeast Asia, feel free to contact our Indochina travel specialists to create a tailor-made journey for you with markets that intrigue you.
What Our Clients Say About Us
"Awesome Itinerary" "Exceed A ll Expectations" "Great Value"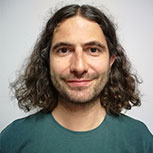 CONTACT A TRAVEL EXPERT
1-to-1 Service | Reply within 24hrs | Expert's Advice
SUBSCRIBE TO WIN A FREE TOUR
Subscribe to our newsletter for a chance to win a 5-day Japan tour for two people! And more insider travel news, exclusive offers, and inspiration will be sent straight to your inbox.