A question that's often asked: is USD widely accepted in Vietnam? The simple answer is "yes"! Though the official currency of Vietnam is Dong (VND), many big shops and hotels in Vietnam accept US dollars as well. When you travel to Vietnam, it's handy if you bring some dollars. Especially if you plan to get a Vietnam visa on arrival, it will save you a lot of trouble - the visa stamping fee must be paid in USD (approx USD45 for a single-entry visa) or VND. But it's also important to keep a good supply of VND for small purchases and for use when you're off the tourist beaten path because most places still prefer dong.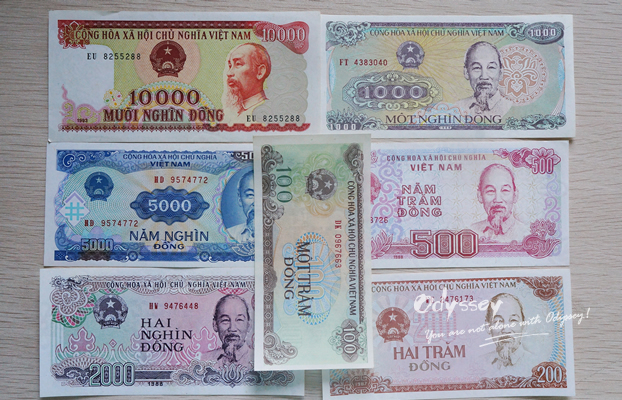 VND
There are many other questions that you might want to ask: where to exchange money, how to pay for things, etc. Before you start your Vietnam trip, take a few minutes to read through this article and your trip will go without a hitch!
1. USD & VND, which one is better to use for payment?
In Vietnam, you can pay in USD or in Dong, but it's always better to pay in VND. Prices in shops are often given in the local currency only. If you pay in USD, the exchange rate the vendors are using to convert the price to USD is always to their advantage, making it more expensive than paying in Dong.
2. Is AUD widely accepted as USD? Should I change my home currency to USD when traveling to Vietnam?
AUD, as well as other foreign currencies, is not as accepted as USD in Vietnam. But you don't need to change them into USD. Taking your home currency with you and exchanging them for local currency will help you save money.
3. Where to exchange money in Vietnam?
Major currencies can be easily exchanged in Vietnam. Currency exchange booths can be found at airports, train stations, large hotels, and tourist areas. Some people also have reported that it's possible to exchange money in jewelry shops and the black market but it is technically illegal, better avoid it. Your best option is to change them into VND at authorized foreign exchange banks which offer better exchange rates. The banks where you can exchange money include the State Bank of Vietnam, Vietcombank, Indovina Bank, Agribank, Incombank, VID Public Bank, Vietnam Eximbank, Vinasiam Bank, etc.
Among the banks, Vietcombank is the first commercial bank in Vietnam to deal with foreign currencies. It offers the best exchange rates and has many branches in Vietnam.
Major locations of Vietcombank:
- In Hanoi:
Headquarters: 78 Nguyen Du, Hoan Kiem Dist, Hanoi
Address 2: 14 Yet Kieu, Hoan Kiem Dist
- In Ho Chi Minh City:
Address: 29 Ben Chuong Duong, Dist. 1, Ho Chi Minh Cit
- In Da Nang:
Address: 140-142 Le Loi, Hai Chau Dist, Da Nang
Notes:
-Torn, tatty money is not accepted in Vietnam. Make sure the notes you bring and receive are clean and undamaged. If you happen to have damaged banknotes, you can go to a bank and exchange them for new ones for a nominal fee.
-Spend all your dong or exchange them for your home currency before you leave the country. It is illegal to take the dong out of Vietnam.
4. What are the banking hours in Vietnam?
Banking hours differ from bank to bank. The normal banking hours are from 08:00 to 11:30 and from 13:00 to 16:00 from Monday to Friday. A few major banks remain open till lunch hours on Saturday and Sunday. Banks are closed on public holidays.
5. Do I need to show my passport for money exchange?
If you go to a bank to exchange money, you need to show a passport for identification and fill out a form at currency exchange booths you can exchange money instantly.
6. What are the exchange rates between the Vietnamese dong and major foreign currencies?
The exchange rates at banks and foreign exchange institutions are different. The exchange rates in the lists below are only applicable at the Vietcombank Head office and are subject to change.
| | |
| --- | --- |
| Currencies | Vietnam Dong (VND) |
| 1 Australian Dollar (AUD) | 18,698 |
| 1 Canadian Dollar (CAD) | 19,295 |
| 1 Euro (EUR) | 28,877 |
| 1 British Pound (GBP) | 34,704 |
| 1 Hong Kong Dollar (HKD) | 2,720 |
| 1 Japanese Yen (JPY) | 202.51 |
| 1 U.S. Dollar (USD) | 21,110 |
Last updated on: 1/16/2014
7. Can I take money from ATMs in Vietnam?
Yes. You can take out money from ATMs of many foreign banks and Vietnamese banks. ATMs are abundant in the main cities of Vietnam, especially in Hanoi and Ho Chi Minh City. Most of them are connected to the Visa/Plus and MasterCard/Cirrus networks. However, you're recommended to use a debit card to withdraw money. Withdrawing with a credit card will cost you much because the amount you take will start incurring interest immediately and you will be charged for an international cash advance.
The most popular foreign banks in Vietnam are ANZ, HSBC, and Citibank. Each has its own advantage. For example, ANZ boasts of its ATM machines that have the max payout so far. HSBC was voted by Vietnam Economy magazine as the best foreign bank in 2010. These banks usually have ATMs available at handy locations such as hotels, airports, supermarkets, shopping malls, and tourist areas like Hoam Kiem Lake in Hanoi, District 1 in Ho Chi Minh City.
Many local banks like Vietcombank, Agribank, and Vietin Bank also have extensive ATM networks. However, they have a very low withdrawal limit and for each withdrawal, you have to pay fees both to your bank institute at home and to the Vietnamese bank. So it's more recommended to use ATMs of international banks.
Also, it's important to inform your bank that you will travel to Vietnam and intend to use ATMs so that they can monitor the security of your card - the ATMs in Vietnam use the magnetic strip rather than the more secure chip technology.
8. What's the maximum withdrawal amount from ATM? How about the transaction fee?
Most ATMs have a limit of 2,000,000d for each withdrawal and a daily limit of 20,000,000d (your own bank may have a daily limit of another amount). But ANZ machines allow you to withdraw up to 4,000,000 VND per transaction. If you need a lot of cash, you need to make multiple withdrawals. However, you are also subject to your own bank's daily cash withdrawal limit. Cash advances for larger amounts of dong and US dollars can be arranged over the counter during office hours.
The transaction fee varies from bank to bank. Most banks will charge a fee of 50,000d per transaction on ATM. One more thing, ATMs in Vietnam only dispense money in Vietnamese Dong.
9. Is credit cards widely accepted in Vietnam?
Some large hotels and restaurants in large cities accept the most common credit card like Visa, MasterCard, and JCB cards. However, in many instances, a credit card is not an available payment option or may not be a cost-effective option.
On one hand, there are many places that do not accept American Express, Diners International, or other credit cards. On the other hand, when you pay with a credit card, you will not only be charged by your credit card company but also be charged an additional 3% of the price of purchase by the salesmen.
10. Should I take Traveler's Cheque?
Traveler's cheques are easy to keep but you might have difficulty finding banks to cash them. Traveler's cheques can only be cashed at authorized foreign-exchange banks, which are hard to find when you're away from tourist centers. If you opt for this, make sure the currency in your cheque is US dollars which will save you a lot of trouble. The Vietcombank charges no commission for exchanging Amex traveller's cheques and approximately 0.5% for other types of cheques.
Anyway, when you're in Vietnam, it's always a good idea to have some cash in your pocket and have multiple ways of accessing money. But avoid carrying a large amount of money. Wish you a happy journey to Vietnam!


If you find this article helpful, you can easily share it with your friends. If you have any questions, email me to trip@odynovotours.com, I'm willing to answer all your questions.
What Our Clients Say About Us
"Awesome Itinerary" "Exceed A ll Expectations" "Great Value"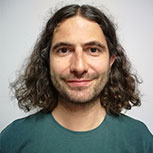 CONTACT A TRAVEL EXPERT
1-to-1 Service | Reply within 24hrs | Expert's Advice
SUBSCRIBE TO WIN A FREE TOUR
Subscribe to our newsletter for a chance to win a 5-day Japan tour for two people! And more insider travel news, exclusive offers, and inspiration will be sent straight to your inbox.