Well, the quote didn't come from anything. Back in 2012, the Philippine government started a campaign that branded the country as a perfect destination for beach bums and dive lovers. The slogan "It's More Fun in the Philippines" played a crucial role to educate people about how fun it would be to visit the country. As a result, we saw a successive rise in foreign visits to the Philippines over the past few years, with a remarkable portion being those from western countries. Source: Wikipedia
But why it's more fun in the Philippines?
Yeah, we know numbers don't lie. There's no way people fly to an infamous foreign country only to meet disappointment yet keep referring their friends and relatives to that place. If any, that's a new kind of anti-social behavior, right?
So, according to the growing statistics, I reckon the catchy slogan "It's More Fun in the Philippines" still rings true today and has become word-of-mouth. But, WHY?
Many attribute most of the fun to the country's best assets of more than 7,000 islands - incredible, I know. Only 1,000 are inhabited, leaving thousands unheard of due to lack of transportation. With sugary white beaches, three of these islands – Palawan, Boracay, and Cebu rank top beaches in the annual World's Best Awards survey of Travel + Leisure, a New York-based influential travel magazine.
Any kind of traveler, a spoiled one or traveling on a shoestring, they can always have the right accommodation, from luxury resorts to budget hostels, to spend their holiday without regrets here.
The sand beaches offer various colors to choose from: white, pink, yellow, grey, and even black! Such a wealth of coastal delights has helped the Philippines earn its name. After all, who doesn't love a sunny getaway with an average temperature of 27°C? No, Edward Cullen from Twilight doesn't count.
While soaking up the sun on the beach seems a good idea, the water is inviting too. As Asia's dive capital, the Philippines offers plenty of underwater activities, from cliff diving off Ariel's Point in Boracay to swimming alongside a whale shark in Dumaguete, you can have it all here.
The water also caters to extreme water sports buffs who will be thrilled to see so many options for surfing, kiteboarding, rafting, and kayaking. In a word, you won't get bored in the vast aqua playground.
Unlike Phuket or Malaysia, the Philippines has well proved itself by offering more than beautiful islands to demanding travelers: some of the most amazing natural phenomena in the world.
What comes to my mind first is the Chocolate Hills, a weird geological formation that consists of 1,776 grassy hills dotting the vast area. There is nothing like this elsewhere. I wonder if Hershey Kisses borrowed any idea from these coned hillocks. Anyway, the view has made us love chocolate more.
But the man-made farmland is no less magnificent either. The ingenious Filipinos built their farmland into a piece of fine artwork, which is referred to as the "Eighth Wonder of the World" – the Banaue Rice Terraces. Travelers don't see this every day, so they flock in to admire these stepping stones rising to the sky. The site has been declared a World Heritage Site by UNESCO.
Now what?
The people. The Philippines is blessed with super-friendly people who are always happy to show their humble, cherry nature to everyone, including strangers! Even Barack Obama once spoke highly of the Filipino people for their warm hospitality during a visit.
I wasn't worrying too much about scams when traveling in the Philippines. Not that I went on a private tour, but because the feeling of being likely to be scammed didn't exist at all. During travel, never hesitate to reach out to a local when you need help, and it turns out they are exceptionally helpful. It's my firm belief that with fewer pricks on the road, the more fun you will have.
If you love animals, especially those small, maybe the rarest ones - good, the fun doesn't end. One of the most famous inhabitants in the Philippines is Tarsier, the world's smallest primate that melts every visitor with its 12cm-long tiny body and two shining big eyes.
Some of the Philippines' cities give you a feel of the West. That's because the country was under the rule of Spain and America in different eras, thus becoming an architecture melting pot.
You can easily track the history of the commonly practiced Catholicism via a visit to the oldest the 400-year-old San Agustin Church in Manila.
It's almost impossible to skip the country's colorful festivals (AKA fiestas) when the fun needs to go to another level. The Filipino people celebrate everything from God, rice, and flowers to masks. Technically, there is at least one fiesta going on any day throughout the year, both local and foreign tourists are warmly invited to join the festivity.
Now that you have seen why…
Share so others can see why as well! The quote "it's more fun in the Philippines" may appear subjective, and oftentimes it depends on what you are comparing to, but I'm with the quote and I think you are, too. When there are limited choices to spend your hard-earn vacation money, the fun-loaded Philippines certainly deserves a go.


Customize your Philippines trip to enjoy more fun! We will listen to what you want from the trip at trip@odynovotours.com and craft a unique itinerary for you within 24 hours, at no cost.
What Our Clients Say About Us
"Awesome Itinerary" "Exceed A ll Expectations" "Great Value"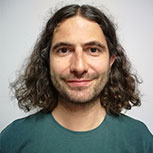 CONTACT A TRAVEL EXPERT
1-to-1 Service | Reply within 24hrs | Expert's Advice
SUBSCRIBE TO WIN A FREE TOUR
Subscribe to our newsletter for a chance to win a 5-day Japan tour for two people! And more insider travel news, exclusive offers, and inspiration will be sent straight to your inbox.