Laos Food & Drinks
Last updated: Mar 09th, 2023
Lao cuisine is different from other cuisines in the Southeast Asian region. Originally coming from somewhere in the north part of China, Lao cuisine experienced many changes as Lao people immigrated into neighboring areas where Thailand and Vietnam were located.
The staple food of Lao cuisine is sticky rice, which Lao people consume every meal on daily basis. Fresh vegetables and herbs are common garnishes topped on the food. Freshwater fish is one of the favorite foods in Laos since it's a landlocked country. Spicy, sour and salty are the appropriate words to describe the savor of Lao foods. Visitors doing Laos tours are usually pleased with the meals and would leave with a new idea about Lao cuisine.
Famous Foods in Laos
Laap
As a traditional Lao food, Laap is a meat-based salad made from minced meat like chicken or fish with raw vegetables, spice, fish sauce, and sticky rice. It's said that Laap is the national dish in Laos that every visitor to the country should try it.
Pho
Pho is the variation of the famous Vietnam noodle soup that can be found everywhere in Laos. It's featured with mellow soup incorporating greens slices of variation of meat, such as beef, chicken.
Local Beer
It is a good brew that gives you best refreshment on a summer day. The country's award-winning brand Beer Lao is a highly favored beverage for both expatriates and residents.
Papaya Salad
This salad is made from sliced raw papaya, spice, sugar, fermented fish sauce and shrimp paste with tomatoes, lime juice, etc.. It's among the best food of Laos, a super spicy dish that not all would dare a try. Note: the salad is uncooked.
Baguette Sandwich
Since Laos was influenced greatly by French during the colonial time, its cuisine contains a bit of French taste. Baguette Sandwich is the evident legacy that mostly sold in the capital Vientiane. The baguette is cut in half and stuffed with tomatoes, cheese, onion, pork and chopped ham with chili sauce.
Sai Oua
It is pork sausage marinated with herbs, such as shallots, kaffir lime leaves, lemongrass, galangal and seasoned with Lao fish sauce. The locals usually have this food along with raw greens and sticky rice.
Tips for Dining in Laos
1. Tap water is not drinkable. Only bottled water is a safe access to clean water.
2. Eat only well-done meat and avoid having contaminated food.
3. Lao people use fingers to eat sticky rice. Fork and spoon are for normal rice dishes while chopsticks are used when having noodles.
4. Lao cuisine is the special you should not miss. But if you are more homesick with western food, Lao has it offered in all the main tourist centers.
5. Tipping is not commonly practiced in Laos. Usually, in fancy restaurants, 10% of the bill will be added as a service charge.
6. Street food looks tempting, but that might give you enough MSG in return for the rest of your life.
7. Should you have questions, turn to your tour guide who is pleased to help.
Fancy a tour to Laos? Contact us to tailor-make an Indochina tour or sample our selected itinerary:
What Our Clients Say About Us
"Awesome Itinerary" "Exceed A ll Expectations" "Great Value"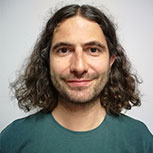 CONTACT A TRAVEL EXPERT
1-to-1 Service | Reply within 24hrs | Expert's Advice
SUBSCRIBE TO WIN A FREE TOUR
Subscribe to our newsletter for a chance to win a free 7-day Peru tour! And more insider travel news, exclusive offers, and inspiration will be sent straight to your inbox.