General Introduction of Myanmar Food
The food of Myanmar is a fusion of Southeastern, Chinese and Indian cuisines. It has an emphasis on rich savory and a bunch of ingredients that are rarely seen in any other food cultures. The variety of Myanmar food is impacted by its diverse geographical features, preferable weather, fertile land and sufficient water resources.
Having rice as staple food, Myanmar people consume it 75% of the diet. They also rely on seafood a lot, making fish sauce an important ingredient for each meal. Pork and beef are avoided by Buddhists who deem cattle as a sacred animal while pigs a filthy. Chicken is a favorable meat that used widely, especially popular with Muslims. Fresh greens and fruits are common garnishments, some of which are made into salads to complement the meal. There is one condiment that cannot be ignored - a relish made from prawn or fish seasoned with chili powder.
The food in Myanmar could be oily and less spicy as that in its neighbor Thailand, but it's for sure you'll return from Myanmar with a satisfied stomach.
Popular Myanmar Foods That Are Worth a Go
Mohinga
It's the most favored breakfast for the locals. Broad, thin rice noodles in a fish broth of garlic, ginger, onions, and lemongrass with boiled eggs, fritter and banana blossom sprinkled on top. This specialty can be found in street stands, which can change the condiments for you upon request.
Myanmar Curry
One should not skip trying a culinary experience in Myanmar, where visiting traditional restaurants is more than just a meal. Myanmar curry usually comes with a serial of side dishes including rice, fried veggies, a tart salad, soup, fresh veggies, and herbs, which are eaten with various dips. The curries are mildly flavored, but they mix well with the rice. It's a perfect lunch choice after a morning's attraction visits.
Chapatis
Everyone in Mandalay knows this roadside snack, an unleavened flatbread slathered with butter, then torn off and used to pick up the met or greens dish that make the meal. Dip the bread with smooth curry and you'll enjoy the fantastic taste!
Falooda
Falooda in Myanmar is a popular sweet beverage that is similar to that in India, often served after dinner. The drink is made by mixing rose syrup with milk, basil seeds, shredded jelly, and lime juice. Variants are common in different regions across the country.
Samosa
The Myanmar people are obsessed with deep-fried food, thus inventing samosa, a fried pastry with savory fillings like onions, ground chicken or beef, spiced potatoes, etc.. A soup or sweet dip made from tamarind is served along. Anywhere on the street or lane corner, train station or tea shop the snack sells like hot cakes.
Grilled Fish
Grilled fish is a must-try in Yangon, where people make the fish a lip-licking dish that visitors are more than happy to eat it again and again. Crisp skin and tender meat spattered with sesame and chili, a wonderful combination that you should do in your Myanmar tours!
Laphet Thouk
This is the kind of salad made from fermented tea leaves with sauces and dressed with peanut oil and lime. The dish is eaten as a dessert, an appetizer coupled with a bowl of rice or a meal. Please note that it can prevent sleep according to the account of the locals.


Tips for Dining in Myanmar
1. When eating food in street stalls and markets, void eating doubtful meat and try vegetables instead.
2. Although usual Asian flavors dominate Myanmar, in recent years, Yangon and Bagan have seen a spring in international restaurants, such as western, Japanese, Chinese and even Korean.
3. The Chinatown located at the downtown Yangon is a good place to find various kinds of foods from all over Asia.
4. The concept of service is in its infancy, so don't expect western standards in dining place. While upmarket restaurants do better.
5. Tipping is not common practice in Myanmar, but it's appreciated. A 5-10% tip will do.
6. Staff working at western cafes/restaurants can speak English, but not those in the markets or street stands. If the language doesn't work, keep patient and turn to your private tour guide for help (if out of the itinerary).
7. Never drink tap water, use bottled drinking water which is available at every shop. Or our guide will help you with this.
8. There are no sophisticated social rules for dining in Myanmar. Watch what the locals do and follow suit.

Take a look at this sample itinerary and fulfill your dream of Myanmar food!
Prefer a custom Indochina tour? Feel free to
contact us
and let one of our travel specialists tailor-make an itinerary just for you. Free tailoring service!
What Our Clients Say About Us
"Awesome Itinerary" "Exceed A ll Expectations" "Great Value"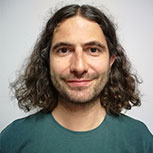 CONTACT A TRAVEL EXPERT
1-to-1 Service | Reply within 24hrs | Expert's Advice
STAY IN TOUCH WITH US
Subscribe to our newsletter so we can provide you with insider travel information, exclusive offers, and discounts.