Myanmar Travel Tips
Last updated: Mar 09th, 2023
Money
1. The currency in Myanmar is called Kyat. As with many countries of Indochina, the US Dollar is widely used and can be exchanged into local currency easily and freely.
2. Traveler's cheques and international credit cards are not widely used. The usage and exchange for traveler's cheques are unavailable currently. It's absolutely necessary to bring enough cash in USD or EURO.
Health
1. No vaccination certificate is required unless coming from an infected area.
2. Local medical care is dismal, and local hospitals should only be used out of desperation. Contact your tour guide who would usually direct you to the best alternatives.
Insurance
Due to procedural difficulties and budgetary constraints, ITU is not able to bear the cost of insurance for the participants, any medical expenses or any other expenses. ITU, therefore, requests your Administrations/organizations to kindly make necessary arrangements for insurance and medical coverage of your participants before travel.
Airport Tax
An international airport tax of 10USD per person is payable in USD or FEC(Foreign Exchange Certificate) when departing Myanmar by an international flight. No departure tax charged on domestic flights.
1. Getting into Myanmar by air is easy. Yangon airport holds all the international flights, except the one from Chiang Mai (Thailand) that goes directly to Mandalay airport. Flight from Bangkok is the best recommended because of the discounts. Besides, you can book your pleasant flight to Yangon from Kunming (China), Hong Kong (China), Calcutta (India), Delhi (India), Dacca (Bengal), Kuala Lumpur (Malaysia) and Singapore. So far, 66 domestic airstrips are available in Myanmar.
2. Bicycles are sure the best way to travel around (but not long-distance trips) and very accessible.
3. Boats are of a different variety for different needs: regular boats, cargo ships, private and government ferries, and luxury boats. They all ply at the winding coastline, offering you extraordinarily beautiful ocean sights.
4. With commuters' noses pressing on the widow, buses in Myanmar are often horrible. But some air-con express buses for long distance trip are acceptable.
5. Pick-up trucks, trains, cars, motorcycles, and trishaws are also available during your trip here, but please note that the roads are bumpy around the country. Check out more details about transportation in Myanmar.
Tips
Tipping is appreciated, not mandatory though. During the whole Myanmar tours, do remember that small gifts can also be given as tips: color pencils, pins, key rings or lighters, and all with a grateful smile in return.
Watch-outs
1. Go easy on the food and drinks from the roadside stalls.
2. Medical care condition is unpleasant in Myanmar. Self-treatment might be good if your problem is minor (e.g. diarrhea or flu) and always have your own medicine. Buying medicine here is not encouraged, as fake or expired ones are not news.
3. Be wary of offers of fanciful jade or other gems – Myanmar has rich mines of these precious stones – as some are filled with worthless rock or concrete mixture.
4. Many overland roads are closed to foreigners. However, in places, you can enter there are usually surprising levels of freedom to stop and look around where you want.
5. Malaria precautions should be taken during monsoon season. Bringing repellent from home is a good way to go.
6. There has been a smattering of reports of street crime, including burglaries. Exercise guarded caution on vulnerable occasions: carrying your bags and being in particularly touristy places.
Taboos
1. Never touch anybody's head for it's the most sacred part of the body.
2. Don't wear shoes, shorts, shorts skirts or have exposed shoulders when entering a Buddhist site.
3. Take off shoes when visiting private homes.
4. Never point your feet at anybody or anything, and stepping over whoever sitting or lying on the floor is considered rude.
5. Use your right hand to pass or take stuff, with left hand touching your right elbow.
6. Some Buddhist sights don't allow female visitors' approach. No woman sits on the top of a pick-up truck.
7. Respect Burmese's beliefs, and never talk about their government in public. More information on Vietnam holiday can be downloaded in our Indochina Travel Guidebook.
Experience the mysterious charm of Myanmar with this sample itinerary offered or start tailoring your own Indochina tour with us now.
What Our Clients Say About Us
"Awesome Itinerary" "Exceed A ll Expectations" "Great Value"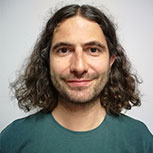 CONTACT A TRAVEL EXPERT
1-to-1 Service | Reply within 24hrs | Expert's Advice
SUBSCRIBE TO WIN A FREE TOUR
Subscribe to our newsletter for a chance to win a free 7-day Peru tour! And more insider travel news, exclusive offers, and inspiration will be sent straight to your inbox.