Written by Sophie Lu, and published by Forrest Yu
"Laos is simply stunning, so much so I couldn't come up with a description without sounding cliche: a forgotten paradise."
- By Sophie Lu, Sales Manager at Odynovo (parent brand of Indochina Odyssey Tours)
From my plane, I saw Nam Ngum Lake, and in the distance were rolling hills and dense forests. Even before we descended, Laos had cast its spell. Awesome weather, blue sky, and white clouds, everything seemed to announce an unusual trip to come, one that was full of discoveries.
Located in the eastern part of the Indo-China Peninsula, Laos is the only landlocked country in Southeast Asia. Despite being one of the poorest countries in the region, it enjoys rich tourism resources that are often overlooked by travelers. 80 percent of Laos is covered by forests, mountains, and paddy fields. The beautiful landscape and simple lifestyle make it somewhat of a forgotten paradise. Serene, peaceful, and romantic - those three words just indicate how I feel about Laos. A glimpse of Laos from the airplane
Day 1, Vientiane
Along with my excitement, we reached our first stop – Vientiane, the capital of Laos. It is not very remarkable if compared to a metropolis, but it is truly a clean and peaceful city to relax in. The population is as low as 0.6 million, so you are unlikely to feel the urban bustle. Some say that the word "Vientiane" means "city of sandalwood" while others argue that it means "city of the moon". There were once many valuable sandalwood trees in Laos, but pitifully most of them were chopped down in the colonial period. These days, sandalwood is nowhere to be found in Laos.
Vientiane is a historic city as well as a Buddhist place. There are many wats (temples), pagodas, and historic sites. Wat Sisaket is one of the highlights. It is the oldest and best-preserved temple situated in the city center, with over 7,000 Buddha statues. It is a typical Lao-style temple adorned with gold and silver foils and colorful glasses. The Wat Sisaket in Vientiane Buddha statues inside the Wat Sisaket
Another not-to-be-missed site is the Patuxay Monument (a replica of the French Arc de Triomphe), one of the landmarks of Laos. The base of the arch is of typical temple carvings and decorations. I particularly enjoyed the moments standing at its top, overlooking the whole city and enjoying the summer breeze.
Just a couple of minutes walking distance from Patuxay Monument is the famous That Luang Stupa. The gilded temple was built to resemble the Shwedagon Pagoda in Myanmar. That Luang Stupa A Buddha reclining outside the temple next to That Luang Stupa
The rest of our time in Vientiane was much more laid back, walking along the Mekong River while watching the sunset, and doing square dancing with Laotians. At night, we took a walk around the night market and had some cups of BeerLao - what a nice way to end the day.


Day 2, Vang Vieng
Early at 8 a.m. the next morning, we departed for Vang Vieng. On the way, we passed by the beautiful Nan Ngum Lake. There were few tourists in sight as we came in the low season. We took a boat ride around the lake. Couldn't describe how relaxing it was to sample local snacks and listen to local songs in the lake breeze. A welcome respite after the bus ride. Our group: Eason, Kelly, Sophie (me), and Joyce
Vang Vieng hailed as Little Guilin, is another famous destination in Laos. This is a very small beautiful town nestled in a valley on the banks of the Nam Song River. It previously gained a reputation for being the party spot in SE Asia. Though due to some unfortunate incidents, the party scene has calmed down. But for some outdoor adventure lovers, it still has some activities to offer, such as tubing, caving exploring, trekking and cycling.
Overall, I found Vang Vieng very backpacker oriented. Riverside Boutique Hotel, a four-star hotel in Vang Vieng


Day 3, Vang Vieng to Luang Prabang
Next, we traveled to Luang Prabang. There are two roads from Vang Vieng to Luang Prabang. We chose the new one, which is good-conditioned and cuts the travel time from 6 hours to 4 hours. The lack of people and vehicles made us feel as if we were the only ones in the deep mountains. Once up, the air was chilling but the view of rolling hills and terraced fields were spectacular. I kept shooting for a while hoping to bring back all the beautiful scenery. Then, I closed my eyes and took a deep breath of the intoxicating, lung-cleaning air. How I wish to lie down enjoying the fresh air and thinking about nothing! The lush scenery of Luang Prabang
We stopped for lunch and photo snapping halfway, so it was already 3 p.m. when we arrived in Luang Prabang. Luang Prabang is the oldest existing town in Laos, with a history of over 1000 years. People say that once walking into Luang Prabang you are into the history of Laos. As the Buddhist center of Laos, it has numerous temples and pagodas, including 30 downtown. Monks are praying and reading in Wat Xieng Thong, the most famous temple in Luang Prabang
At sunset, we climbed up to the top of Mount Phousi. It's a great place to watch the sunset and have a panoramic view of Luang Prabang and the surrounding jungle. The view was simply stunning! A bird's eye view of Luang Prabang from Mount Phousi


Day 4, Luang Prabang
It was at 5 a.m. that our long-anticipated alms-giving ceremony started. A line of saffron-clad monks, old and young, streamed out of temples to the street, with a basket hanging from a long strap on each of their shoulders. The locals were sitting on a chair or cross-legged on the blanket of the roadside, ready with bowls full of rice prepared themselves in the morning. They scooped into each monk's bowl as they filed past. Four of us joined a row of locals and visitors to participate in the ritual. As they got nearer, I concentrated on the task at hand: biscuits that I could toss into their waiting vessels. I was a bit nervous in fear of interrupting what is a sacred religious ritual. An alms-giving ceremony in Luang Prabang
It is a tradition for the Buddhist monks to make merit and also to collect food for their one meal a day. The ceremony was done in silence. Ladies are expected to keep a distance from monks and withdraw hands immediately after placing offerings in the bowl. To show respect, we also positioned our heads lower than the monks' bowls. Just a warm reminder for those planning to experience the alms-giving ceremony in Luang Prabang: it usually starts at 5:30 a.m. in the summertime and around 6 or 6:30 a. m in wintertime. An early rise is needed but well worth it.
Shortly after the ceremony and breakfast, I was to experience a half day's farming, as part of a new agri-tourism project based in the countryside that skirts Luang Prabang. The founder of the project is an American, who bought a large patch of farmland in the area for tourists to experience farming. It started at 8:30 am. We met up with the farmers and soon were adorned with a conical hats to prepare for farming. We were preparing for farming!
The next three and a half hours were laughter intertwined with demonstrations of rice cultivation from buffalo-plowing, and planting to harvesting rice, grain sifting, and rice grinding. And finally, it came to cooking, eating rice pancakes, and drinking local rice wine. Most of the time, we had interaction with the staff - all speak English well and are very helpful in explaining everything to us. Watch the water buffalo plowing the rice field Learn how to plant rice with farmers and guides Harvesting rice
I learned about the farming techniques in Laos, gained a true insight into life for rice farmers, laughed hard and made friends with strangers in the group, and ate the most delicious, well-earned Laotian feast. Definitely, one of the most enjoyable and informative experiences I had in Laos. Enjoying a Laotian feast
After that, we came to the Tad Sae Waterfall. It was about 40 minute drive from the city of Luang Prabang and honestly, the last 8 minutes were a bumpy ride. Compared to Kuangsi Waterfall, it is smaller but well worth a visit too. Hidden in a deep valley, it is very quiet, an ideal spot for family picnics and spending time outdoors. It is also possible to zip lining. The rainy season (from May to September) is the best time for visiting Tad Sae Waterfall. Tad Sae Waterfall
Day 5, Luang Prabang, departure
So this was our last day in Laos. We grabbed the opportunity to visit the morning market before we move to the next leg of our trip. It was just amazing to see the exotic animals and food in the market that I had never seen before. Call me ignorant, but it is interesting to see something new in the other part of the world, isn't it? Farewell dinner with Odynovo local staff in Laos
Since I've been in Laos for days, I started to get the feel of its social and cultural environment. In Laos, you don't need to worry about your safety. Most people are Buddhists and have a strong sense of happiness. I believe this is one of the reasons why crime is not that high in the country and why Laotians are very friendly. I also found that the whole nation has an awareness of environmental protection, seen from the small things such as the clean and tidy public toilets to the government's movements such as the smoke ban.
5 days are way too short for me to get a deeper understanding of Laos. There is so much more to experience and I was already thinking of my next trip…
What Our Clients Say About Us
"Awesome Itinerary" "Exceed A ll Expectations" "Great Value"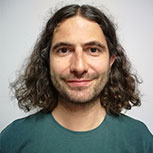 CONTACT A TRAVEL EXPERT
1-to-1 Service | Reply within 24hrs | Expert's Advice
SUBSCRIBE TO WIN A FREE TOUR
Subscribe to our newsletter for a chance to win a 5-day Japan tour for two people! And more insider travel news, exclusive offers, and inspiration will be sent straight to your inbox.