Written by Cherry Wei, published by Mathilda Wu
I had a memorable experience during my 6-day amazing trip to North Vietnam and was deeply impressed by its picturesque nature and profound culture. With my first-hand experience, I highly recommend nature lovers and culture fans to go and explore North Vietnam. I write this travelogue to introduce you to some wonderful experiences you can expect to have in North Vietnam. We enjoyed our North Vietnam trip so much. Alick (left) & me (right) in the front, Vivian(left) & Leo(right) in the second row
It was in the evening, and the hot and humid weather told me that I arrived in Hanoi, a city I longed to travel to. Our guide, Mr. Tung, with Odyssey welcoming board in hand, greeted us and took us to our lovely hotel. After washing, we said goodnight to this charming city.
On the second day, we had a full day in Hanoi city sightseeing, visited the Ho Chi Minh Mausoleum, took a rickshaw around the old quarter, and enjoyed the fantastic water puppet show. Hanoi is the capital city of Vietnam, located in the northern part of Vietnam. It is Vietnam's cultural capital and its heart and soul. Large areas of present-day Hanoi were built during the French occupation, reflected in its broad boulevards and French-style architecture, which give the city a definite charm. People here always wear a friendly smile and greet you with "Xin chào", which means "Hello" in Vietnamese.


The Ho Chi Minh Mausoleum
The Ho Chi Minh Mausoleum, one of the must-sees, is a historical monument honoring Ho Chi Minh (Uncle Ho), the national liberation Hero of Vietnam. Within the complex are Ho Chi Minh's Mausoleum, the Presidential Palace, and one Pillar Pagoda with a beautiful botanical garden. This complex is of great importance and connects to Uncle Ho's 15 years of living and working from 1954 to 1969. People from domestic and abroad come here and pay respect to this great Hero. The Ba Dinh Square & the Ho Chi Minh Mausoleum
Inside the complex, we saw the Presidential Palace, fish pound, cars, and a house of 1954 and especially the historical house on stilts of Uncle Ho, which symbolized his simple and modest way of living, also his devotion and dedication to the whole nation and people. We learned a lot about the virtue and thought of a national liberation hero. The Presidential Palace inside fresh greens


The rickshaw around the old quarter
The famous old quarter preserves much of old-world charm, with residents and merchants going about their daily business in the narrow streets flanked by old-style architecture, reminiscent of a bustling and bustling city. The rickshaw is of a unique shape, with clients sitting in the front, and the drivers in the back, enabling passengers to enjoy an excellent view of 36 streets. We took a rickshaw for about 40 minutes and immersed ourselves in the maze of streets and rich culture in the oldest part of Hanoi. Each street sells a particular product. We could find everything here. Food, drink, clothes, bags, local beer, shoes, house decorations, hats, fruits... It is the center of tourists and local culture. Tourists experiencing rickshaw
After the trip, our tour guide, Alex, treated us to the famous Hanoi egg coffee, which was really amazing after the 40 minutes cyclo in the warm and humid weather. The sweet custard works perfectly with Vietnamese coffee, we loved it so much. The yummy egg coffee


The water puppet show
The water puppet show is about a dozen acts each lasting a few minutes, reflecting the ancient local life. We saw the musicians performing live Vietnamese music in a little pagoda on the left, but the puppeteers are hidden by a screen hanging down into the water.
Even if I didn't understand any Vietnamese, I think I could understand what was going on about the acts pretty well, though I might have missed a few jokes when everyone else laughed. At some point, we saw dragon puppets breathing fire and thrashing about the water. I enjoyed the nighttime show as it makes it easier to see the puppets in the lamplight, and the atmosphere is much more mysterious and exciting. It was really a nice conclusion to our whole day Hanoi city tour. One of the acts of the water puppet show
On the third and fourth days, we tour the Ninh Binh, which is endowed with a great number of famous scenic spots such as Tam Coc, Trang An grottos and Van Long nature reserve, Hoa Lu as well as the Bai Dinh Pagoda.


Bai Dinh Pagoda
The Bai Dinh Pagoda, the biggest Buddhist temple complex, was the first place we visited in Ninh Binh. Hundreds of steps there lead up to statues, various temples, and structures. There are 250+ life-size monk statues on each side of the corridors. Each statue has a unique look, and many have shiny body parts that people rubbed for good luck over years. Local people come here to pray for good health for their families, safety, and prosperity for this country. The corridor of monk statues We climbed to the bell tower and enjoyed the stunning view
I would highly recommend this place to people who are into Buddhist culture. If you would like to visit this pagoda, remember to prepare a pair of comfortable shoes and plenty of water as the whole trip would take about 3 hours. The stunning thousand hands Buddhist


Tam Coc Boat Trip
In the late afternoon, we had an amazing boat trip to Tam Coc, which has long been famous at home and abroad for its hidden landscape, unique grottoes, and historic and cultural relics.
We boarded on a small boat and started our boat ride on the Tam Coc river. It was so beautiful and peaceful. And we found it amazing that some women and men paddled their boats with their legs only! We cruised to 3 natural caves, with lots of limestone and karst landscape inside each cave. The water is so clean that we could see the seaweed and fish in the river. The green mountains and the blue sky, all made it so relaxing. The pier where we board our boat
At the end of the boat trip, there are some women selling drinks and snacks, we bought some drinks and snacks for our boatwomen to show our gratitude. The whole boat trip lasted for 1 hour and a half and we really enjoyed it.


Trang An Grottos Boat Trip
The following day, we took a boat trip to admire the Trang An grottos, a UNESCO site exhibiting a gorgeous limestone karst landscape. The landscape contains a wide range of classic karsts formations. The boatmen and the pier where we board our boat
The whole boat trip takes about 3 hours, longer than the boat trip to Tam Coc. The scenery is similar to that of Tam Coc, but personally, I think Trang An is more interesting as we have passed 8 caves in total, and some of the caves are 320 meters long. When crossing the caves, we had to bend ourselves as our heads are so near to the ceiling. The boatwoman reminded us from time to time to bend ourselves by saying "Gui", which was really interesting. It was stunning going in and out through tiny caves. The caves are very long but the woman rowed tirelessly, which was very impressive. The boat trip made two stops where we could get off the boat to visit some temples along the riverside and have a rest. The stunning view of Trang An


Bamboo Boat Trip to Van Long Nature Reserve
In the late afternoon, we boarded a bamboo boat to the Van Long Nature Reserve, which is known as the "Preserved Nature Area" of Ninh Binh. Compared with Tam Coc and Trang An, Van Long is much more primitive and completely untouched. It is so peaceful that we could see the shadow of mountains in the river
Rivers, mountains, grottoes, rice paddies, smiling locals, bamboo boat riding... all make Van Long a must-see for travelers.
You might wonder if I would get tired of the view after taking two boat trips in Trang An & Tam Coc. The answer is no, in my mind, each of them has its own beauty and charm. Tam Coc is closer to rice paddies, while in Trang An, you can go through more caves. If you want to visit somewhere with fewer people, the Van Long Nature Reserve is a good choice.


Halong Bay Cruise
Halong Bay is definitely one tourist destination anyone should never miss when visiting Vietnam. On the fifth day, we depart our hotel in the morning and drive about 4 hours to Halong Bay. The name Halong came from the legend that a dragon landed on this bay. Upon arrival, we were warmly greeted by the staff with some drinks and snacks. Then we took the shuttle bus to the pier and boarded our cruise ship. The cruise manager, James, along with his whole team, gave us a warm welcome. Each of the clients was offered a welcome drink. When we checked in, we were told our cabin was upgraded to the best cabin on the ship. How lucky we were! Take a look at what our cabin looks like
The view of Halong Bay was wonderful. Each of the scattered islands gave me wonderful photos. I even woke up early to view the stunning sunrise on Halong Bay (usually I get up late lol). The stunning sunrise on Halong Bay
Not only the beautiful scenery of Halong Bay but also the friendly and thoughtful service offered by the cruise staff made my trip to Halong Bay memorable. The cruise staff will take note of your special food request before boarding the boat, and they will have a small talk with each table during meals, asking for feedback and comments. During our dinner, the cruise team prepared a surprise for a client, a Korean girl who just turned 20. How sweet and considerable they were! We had a short relaxation on the beach, where people can swim here
It was truly a wonderful experience to travel through such a beautiful country. And most importantly, what made our experience memorable was not only lies in the beauty and charm of this country, but also the people we met during our trip, with special mention to the wonderful Vietnamese people, our helpful tour guides, experienced drivers, and even the smiling street vendors. I will come back to this lovely country again one day.
If you have any questions in planning a trip to North Vietnam, or to any country in Southeast Asia, please do not hesitate to contact me at at any time. As a travel consultant at Indochina Odyssey Tours, I'm very glad to give you advice based on my years of travel experience and tailor-make a tour for you.
What Our Clients Say About Us
"Awesome Itinerary" "Exceed A ll Expectations" "Great Value"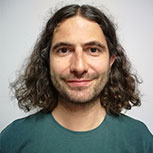 CONTACT A TRAVEL EXPERT
1-to-1 Service | Reply within 24hrs | Expert's Advice
STAY IN TOUCH WITH US
Subscribe to our newsletter so we can provide you with insider travel information, exclusive offers, and discounts.