Myanmar: Trip of a Lifetime
Last updated: Apr 28th, 2023
Written by Agnes Wu, and published by Forrest Yu
Among all the countries in Indochina, Myanmar (formerly known as Burma) is what I think is the most beautiful one, as well as one that remains least changed by tourism. This is even more so after I finished my trip there. It's so stunning, so much so that I have to come up with a description sounding cliché.
Gilded stupas and soaring Buddha statues, serene waterways lined with floating gardens and stilt houses, fascinating handicrafts, colorful hill tribes, and vibrant markets. These words just make it sound surreal. Actually, I feel like I'm speaking from a guidebook.
But am I exaggerating? Read my travelogue to find out what Myanmar is really like.
Yangon
Historically Myanmar used to be occupied by Great Britain and Japan; hence, quite a few colonial architectures can be seen in Yangon. Our tour guide told us, brutally as they had been treated by the Empire of Japan, the Burmese, who devoted themselves to Buddhism, choose to forgive rather than bear a grudge against that country. But is it really easy to get over those traumas as they have said?
Before the government ministries were moved to Naypyidaw, Yangon was the capital of Burma. And now it is the most modernized and the biggest commercial city in the country. To tell whether a city is big or not, for my part, is to have a look at its transportation. Judging from the onslaught of vehicles, it was clear that Yangon looked like a metropolis, if not in fact.
Just like every traveler would do in Yangon, I wasn't about to miss Yangon's famed Shwedagon Pagoda, which is also the symbol of Myanmar. Gorgeous. This is the word I found best to describe it at first sight. A 99.4-meter-high pagoda with a history of 25oo years dominated the skyline of Yangon. It was encircled by 64 smaller stupas and covered with more than 8,000 pieces of gold foils and other gems. At nighttime, the pagoda gleamed with lights, presenting a breathtaking view. But what struck me the most is that the glow that shimmers from gold and treasures might have seemed normal in the eyes of locals, none of whom saw it with a hint of lust. I realized, despite poverty and substandard living conditions, these people are spiritually rich beyond measure. Shwedagon Pagoda Worshipers in the Shwedagon Pagoda


Bagan
Some cities I love instantly. On the way to our Hotel in Old Bagan, I realized Bagan is one of them. It is so authentic and lovely.
Everything is quiet. We hardly saw any pedestrians or cars in the streets. All this provided a stark contrast to Yangon. Pagodas, big or small, greeted our eyes from time to time. No wonder Bagan is hailed as a City of Pagodas. It is believed that over 10,000 temples have been built in Bagan alone. 2217 of them survive today. The local government relocated residents from the Old Bagan area to New Bagan so as to keep these pagodas intact. Therefore, the town enjoys both history and serenity.
The highlight in Bagan must be watching the sunset from the Shwesandaw Pagoda. As it was in the rainy season, a curtain of clouds prevented us from admiring the amazing sunset that day, but still, we had a feast for the eyes. Overlooking thousands upon thousands of pagodas in Bagan, when the gentle breeze fondled my face, I felt as if I were among them, listening to their stories. Bagan skyline Bagan, been there. Cycling in Bagan and meeting with locals


Inle Lake
As we were in the Inle area it rained so heavily that we missed a few must-see sights in the area such as the unique leg-rowing way of fishing (the only regrettable thing that I had on the entire trip, but I find a good reason to come back!). Still, their floating gardens and wooden stilt houses left a deep impression on me. Just as an old Chinese saying goes, "each place has its own way of supporting its own inhabitants", apparently local people know exactly how to make full use of opportunities bestowed by nature - they build their houses and plant crops on the lake! Rain, for us a bad thing, might be the gift of nature for them; without rain, their daily life will be affected. Floating gardens and stilt houses on Inle Lake Rotating market near Inle Lake Long-neck women at a silk weaving workshop


Mandalay
Our last stop was Mandalay. To be frank, at first I did not expect much from this city, as I have seen so many pagodas and was under the impression that it would be similar to Yangon or Bagan. It turned out to be wrong. Mandalay has its own appeal. It dawned upon me what luxury is, the moment I got to Mahamuni Pagoda. Everything from the roof to the lintel is covered with gold foil, and the pillars are all made from jade stones. Each day the pagoda sees new Buddhist followers come to cover the Buddha statue here with gold leaves, which become their earnest prays. Luxury in harmony with piety
Myanmar is a largely Buddhist country. Every time I paid a visit to a temple I can always find followers praying devoutly. Although I am not a Buddhist believer, I esteem their devoutness from the bottom of my heart.
"What's your belief?" in Myanmar, I was frequently asked this question by my tour guides in each city. "Freely", I replied, in an extremely low voice, always. In front of those religious people with their sheer eyes, without a religious belief seems to be an embarrassment for me.


U Bein Bridge
At Amarapura (itself a former capital of Burma) outside Mandalay, is my favorite site - the U Bein Teak Bridge. It is the longest teak bridge in the world.
We came at sunset. It's the magic hour at U Bein Bridge, when the last rays of sunlight dyed everything in a golden glow, beckoning residents back home. The sky, the pillars, their silhouettes, and the walkers looked like an oil painting. Most tourists had gone, monks in crimson streamed from one end to the other, and villagers biked on their way home from work. I loved sitting on the boat and watching the world go by, a world I'll never be a part of but one that left me smiling and wide-eyed. Loved it at first sight. Bridge. Monks. Fishermen. Bicycle. Colorful women. A tree has its own posture.
Some places will turn better, you should go again and again; some places will turn worse, and you should go before it's too late. Myanmar is a place you should go to at least one time no matter if it will be better or worse. In my opinion, the trip to Myanmar is one of my most memorable trips, and I believe yours will be too!
For a tailor-made tour to Myanmar, please contact us at trip@odynovotours.com to design an itinerary that meets your interest and need.
What Our Clients Say About Us
"Awesome Itinerary" "Exceed A ll Expectations" "Great Value"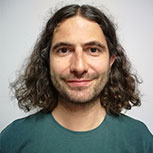 CONTACT A TRAVEL EXPERT
1-to-1 Service | Reply within 24hrs | Expert's Advice
SUBSCRIBE TO WIN A FREE TOUR
Subscribe to our newsletter for a chance to win a free 7-day Peru tour! And more insider travel news, exclusive offers, and inspiration will be sent straight to your inbox.