Written by Lois Li, published by Forrest Yu
"Singapore proves to the world that being a great country doesn't have to be big in size. It is about the attitude to details. This is the key to success, no matter to a country or a company."
—Lois Li, Manager of the Marketing Department at Odynovo (Formerly Odyssey)
Before going to Singapore, I had been wondering why such a small country could make itself one of the greatest countries in the world and why so many people choose Singapore as the transit point when traveling in Asia. After my 3 days in this "Garden City", I finally found the secret of its success.
Like other developed countries, Singapore is clean and well-organized and the people are very friendly and hospitable. But when you start to go deep into the details of this country, you will find that Singapore gives the best service than any other country. Clean and tidy streets of Singapore The skyline of the Central Area of Singapore at night


1. Deep-rooted service concept
As our flight was late, we had to keep the driver waiting from 4:00 am to 6:00 am. But he was still in a very energetic and passionate situation upon our arrival with no complaint at all. He told us that he usually arrived 15 minutes in advance because some of the clients would land earlier. But if the plane was late, the more exhausting the journey would be, and the quicker his clients want to have a good rest at the hotel. In this circumstance, he needed to give comfort, and understanding and offer better service as well.


2. Effective and orderly service process
In Singapore, I joined 3 bus tours. The visitors came from different countries, stayed at different hotels, and had different itineraries. Every morning, the drivers punctually picked up the visitors from different hotel lobbies to the tourism distributing center and then sent the visitors to the buses according to their itineraries. The time at each scenery spot is arranged perfectly, neither hectic nor aimless. Every time you need a hand, the staff will show up promptly to solve your problems. All of these flawless arrangements are actually the results of countless experiments and failures. The visitors are waiting for their buses at the distribution center The visitors are waiting to get on the cableway

Sentosa is a famous attraction that I visited. Numerous visitors come here every day but it still keeps well-organized. The cableway is in good order and the aquarium has clear direction signs. Even at the light railway station, where the train runs every 30 seconds, there will be staff members arranging for the passengers to get on and off. The direction signs can be seen everywhere in the aquarium


3. Meticulous spirit of service
In Singapore, you can see strangers smiling at you everywhere. People who work at tourism attractions smile from the bottom of their hearts even when doing a monotonous job like collecting 4D glasses. The restaurant attendants smile at you for ordering a breakfast only worth 5 Singapore Dollars. They believe that working for visitors from all over the world is more than a job, it's an image through which the concept that service is utmost in Singapore can be spread to the rest of the world.
On a night safari, I chose to explore by myself but lost my way on a tri-crotched crossroad. So I took out my map and intended to read it. At this time, a zoo staff member approached me and asked whether I needed help. To my surprise, as I opened the map, he turned on the torchlight for me. Although it was an unintentional behavior, I was still deeply impressed. A little deer that I encountered on my night safari at Singapore Zoo
Tourism is the second largest pillar industry of Singapore, but tipping is not a practice here. That is to say, you can't get paid extra money no matter how good your service is. Even so, the people I met in Singapore, no matter they are drivers, tour guides, bellboys, or restaurant attendants, were all so glad to provide the best service to their customers. How can't you fall in love with a country when it pays attention to every detail? How can't you convince your customers when you have made the best of your service? This is what Singapore taught me.
My 3-day journey in Singapore only offers me a glimpse of this dynamic country. Still has a lot to be discovered. Maybe you should be the next one to go there! Odyssey Tours is an expert in tailor-making itineraries in Southeast Asia, including Singapore and its neighboring countries. So if you want to witness this incredible country in person, just let us customize a lifetime journey. I affirm that you will fall in love with her as I do!
What Our Clients Say About Us
"Awesome Itinerary" "Exceed A ll Expectations" "Great Value"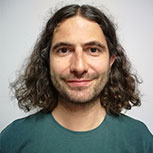 CONTACT A TRAVEL EXPERT
1-to-1 Service | Reply within 24hrs | Expert's Advice
SUBSCRIBE TO WIN A FREE TOUR
Subscribe to our newsletter for a chance to win a 5-day Japan tour for two people! And more insider travel news, exclusive offers, and inspiration will be sent straight to your inbox.