Songkran 2014 to be Celebrated on 5-20 April in Thailand
As the sign of the beginning of the New Year in the traditional Thai calendar, Songkran is the biggest and the most important traditional festival for Thai people. The Songkran 2014 will be celebrated on 5-20 April 2014. During the celebration, many unique activities will be held, among which, the "Joyous Songkran Splendours" provided by the Tourism Authority of Thailand (TAT) and local organizations is a can-not-be-missed activity to be held in the locations below:
| | | |
| --- | --- | --- |
| Date | Location | Time |
| 13-15 April | Khao San Road in Bangkok | 10:00-23:00 |
| 13-15 April | Silom Road in Bangkok | 10:00-00:00 |
| 12-16 April | Around the City Moat in Chiang Mai | 09:00-22:00 |
| 11-20 April | Pattaya, Lan Bodhi Park Na Kluea & Chon Buri | 09:00-00:00 |
| 5-15 April | Khao Nieo Road in Khon Kaen | 10:00-20:30 |
| 12-13 April | Patong Beach in Phuket | 10:00-22:00 |
| 11-15 April | Hat Yai Midnight Songkran at Nipat Uthit 3 Road, Sanehanusorn Road, and Wat Mahatta | 10:00-23:00 |
| 13 April | Songkran Ko Samui (Chaweng Beach) | 09:00-22:00 |
There are also other places where Songkran will be celebrated.
Bangkok:
Songkran Wisutkasat, 13-15 April
Banglamphu, 13-15 April
Lan Khon Mueang, 13-15 April
The North:
Songkran "Song Nam Oi Tan" in Sri Satchanalai, Sukhothai, 6-16 April
The Central, Eastern, and Western regions:
Sand pagoda ceremony on Lai Day, Bang Saen District, Chon Buri, 16-17 April
Songkran in Ayutthaya, 13-15 April
Songkran in Sangkhlaburi, Kanchanaburi, 13-18 April
Songkran in Phra Pradaeng, Samut Prakan, 18-20 April
Songkran Splendours, Suphan Buri 2014, 12-14 April
The Northeast:
Pleasant Songkran, Thai-Lao' New Year, Nakhon Phanom, 12-15 April
Songkran in Renu District, Nakhon Phanom, 12-15 April
Thailand-Laos Friendship Songkran, Nong Khai, 6-18 April
The South:
Songkran "Nang Dan" Parade, Nakhon Sri Thammarat, 12-14 April
Traditionally, many Thai people will take this time to get together with family members, thoroughly clean their houses and make New Year resolutions. They will also join in many interesting activities, such as traditional Thai attire, cultural performances, merit-making, vibrant parade, beauty contests, sand sculpture contests, concerts, colorful Songkran processions,s and traditional Mon-style Songkran celebrations (at Wat Wangwiwekaram). In some places, elephants will join in, making the celebration more unique and interesting. For people having an interest in traditional dance, it is a good idea to visit Renu District in Nakhon Phanom where the famous "Ram Phu Tai" will be performed, along with a magical "Bai Sri" ceremony.
It is well-known that water plays a large part in the Songkran, making the festival similar to a water fight, and become very popular with younger Thai people and younger travelers from all over the world. During the celebration, people will sprinkle or pour water over the elders and other family members to give good luck, and also sprinkle water to strangers on the streets to have good fun. Since April is usually the hottest month of the year, most Thai people are very glad to join in the "water fight".
Tips to Fully Enjoy the Songkran
1. Join in some temple activities, the most important aspects of the festival. Such as, making merit and listening to temple sermons in the morning to get their blessing.
2. Wash the Buddha by pouring water into the torso rather than directly pouring it onto the head.
3. Sprinkle water on the hands of the elders over the age of 60 to express respect and seek blessings.
4. Do not pour water offensively or use high-pressure water hoses/guns. And the water shall be clean or mixed with traditional Thai fragrances.
5. Wear lightweight clothes which are easy to dry. Women should avoid wearing tight and/or thin clothes or clothes that are light in color.
6. Put wallets, cell phones, and cameras into waterproof plastic bags in advance.
7. Take along a small bucket or water gun to join in the interesting water fight.
Besides, the Songkran festival will also be celebrated in other countries in Southeast Asia, such as Laos, Myanmar, and Cambodia, as well as Yunnan in China around 13-16 April. It's time to relax in a wonderful "water festival"!
What Our Clients Say About Us
"Awesome Itinerary" "Exceed A ll Expectations" "Great Value"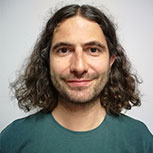 CONTACT A TRAVEL EXPERT
1-to-1 Service | Reply within 24hrs | Expert's Advice
STAY IN TOUCH WITH US
Subscribe to our newsletter so we can provide you with insider travel information, exclusive offers, and discounts.