Written by Odynovo travel specialist Kalinda, and published by Lynn Zhang
My first impression of Saigon came from a film -The Lover. The story was written by Marguerite Duras, a legendary female writer of French. In this film, Saigon was busy and chaotic. Today, it's still quite busy and a little chaotic.
We stayed at Liberty 4 Hotel. It's a three-star hotel. Not far from Liberty 4, we found Liberty 3 and some other Liberty hotels. In front of it, it is a busy road. Every time when we get out, the bellboy escorted us to cross the road.
On the arrival day, we were treated to another barbecue. Different from the one in Siem Reap, it was a place really for local people.


Day 4: Mekong Delta
From the city of Saigon to Mekong Delta, it was almost three hours by the drive. I am always fearful of a long drive, sick and sleepy. However, our guide Tigerhadmuch interesting things to talk about. He taught us Vietnam music and talked about Chinese movies with us. After about two hours of driving, we stopped at a colorful temple. In it, Buddhism, Daoism, Christianity, and Chinese heroism live together harmoniously.
On the island of the Mekong Delta, we saw many fruits and how they are like on the tree; how the people make coco candies by hand. The most important thing, we bought some coco oil soap and a coconut mask. Mekong Delta
After a tour of the Mekong Delta, we returned to Mekong Rest Stop for lunch. It is a rest stop, as well as a tourist restaurant. On the way to Mekong Delta, we already had stopped there for a short break and got to know that we would have lunch there. It is a lovely place.
These are the two most famous dishes of the Mekong Delta. The first one was made of glutinous rice; the second one is a kind of fish living in the Mekong River. You may don't know how to eat them. Don't worry. The staff at the restaurant will teach you.
On the way back to Saigon, we were told that our IOT (Indochina Odyssey Tours, the sub-brand of Odynovo) colleague added a Dragon Boat Dinner cruise at the night for us. It was a surprise and finally turned out to be one of the greatest highlights of our tour in Saigon. It is better for you to experience it yourself, so I don't like to share too many pictures about the dinner cruise here.
It is two months later and I am picking up the writing now. When I remembered Saigon, the most I missed is the guide, Tiger. He is a young, energetic, and interesting boy. And more importantly, he loves China, its history, culture, and movies. It is great to have so many topics with a foreigner, though in Vietnam, we were foreigners.


Day 5: Cu Chi Tunnels & War Museum; Saigon - Da Nang - Hoi An
This is a day regarding war. In the morning, we took Saigon River express boat to the Cu Chi tunnels which were used to defend the US army in the Vietnam War; in the afternoon, we were escorted to visit the War Museum which is used to commemorate the war.
War is always too cruel to both sides, whether it was volunteered or forced. Though several decades have passed, you can still feel it even only see the pictures.
Cu Chi Tunnel:
In the evening, we fly to Da Nang and drove about 50 minutes to Hoi An, a famous ancient town in the middle of Vietnam.


Day 6: Hoi An, Eco Cruise
It was already 10:00 pm when we check the hotel, so we hadn't had a chance to check what our hotel looks like. The next morning, once opening the window, we fell in love with this hotel-Hoi Ann Hotel. It is a 4-star garden-style hotel: with towering trees, Chinese-style pavilions, and a blue swimming pool.
After an agreeable breakfast in the garden, we were picked up from the hotel by a real fisherman to take the Eco Cruise. As a person who grew up in the inland area of China, it was my first time to close and learn about fisherman's daily life. We took the basket boat to get on the bigger boat A fake fisherwoman & the fruit of other people's hard work
After a quiet local lunch on the cruise, we were transferred back to the ancient town to visit the hottest attractions in the town. However, as July is almost the hottest month in Vietnam, after visiting two Chinese-style temples, we decided to return to the hotel and visit the ancient town again in the evening. The small town in the evening seems more vivid and more colorful. Nightlife in Hoi An
It was the most relaxed day since we were in Vietnam. The next day will be a hard day.


Day 7, Hoi An - Da Nang - Hue
After breakfast, we were driven to Hue, which is about 120kms from Hoi An. On the way to Hue, we stopped at Cham Museum in Da Nang and China Beach. On the other side of China Beach is our home, however, we couldn't see her.
After almost three hours of driving, we finally arrived in Hue, and visited Ming Mang Emperor's Tomb; and then took a boat trip on the Perfume River to the Thien Mu Pagoda.


Day 8, Hue Imperial City, Hue - Hanoi
Hue is the ancient capital of Vietnam. So, the main sites we visited are related to the royal family. Before flying to Hanoi, we visited Hue Imperial City. Both the emperor's home and the emperor's tomb were quite "Chinese". Hue Imperial City
Our flight landed in Hanoi at around 3:00 pm. As the present capital, Hanoi is also a big city like Ho Chi Minh City. It took about one hour from the airport to our Elegance Sapphire hotel in the old quarter. It's a small boutique hotel, quite a tiny but cozy hotel.
We sometimes think Cambodia and Vietnam are not as developed as China; however, hotel service in Cambodia and Vietnam developed better than most hotels in China: with free Wi-Fi, free welcome drinks,s and fresh fruit in the room.、


Day 9, Hanoi City Tour
After breakfast, we met our last guide in Vietnam, another handsome young man named Jackie. He gave himself this English name because he is a fan of a Chinese movie star-Jackie, Chen. He is an experienced, knowledgeable, and kind guide with a lovely smile. We visited Ho Chi Minh's Mausoleum and Stilt House, the One Pillar Pagoda, West Lake, Tran Quoc Pagoda, and the Old Quarter and watched the Water Puppet Show accompanied by him.


Day 10 & Day 11, Halong Bay Cruise
Though the 3-hour drive from Hanoi to Halong Bay is a little hard for me, the Halong Bay Cruise is indeed one of the greatest highlights of my Vietnam tour: relaxed and close to nature.
Activities on the board: Experiences during the Halong Bay Cruise
I always miss the night on the cruise. As there is no TV or internet on the ship, we have had the opportunity to lie on the board to count stars. It had been such a long time since we were so far from nature and peace.


Day 12, Hanoi - Guangzhou - Guilin
It was time to say goodbye to Vietnam.
Though Vietnam is so close to China and quite similar to China in many ways, there are still many things to be recalled. We travel, not only to see the scenery but also to see the people.
What Our Clients Say About Us
"Awesome Itinerary" "Exceed A ll Expectations" "Great Value"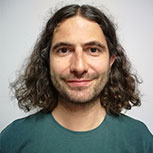 CONTACT A TRAVEL EXPERT
1-to-1 Service | Reply within 24hrs | Expert's Advice
STAY IN TOUCH WITH US
Subscribe to our newsletter so we can provide you with insider travel information, exclusive offers, and discounts.