General Introduction of Food in Thailand
Thailand cuisine is influenced by the elements of several neighboring or Southeast Asian countries like Vietnam, Myanmar, and India. Though many consider it a variation of the Indian food, Thailand cuisine has its own unique flavor with the addition of local spices and ingredients, thus five basic tastes can be found in each Thai meal: spicy, sweet, sour, bitter and salty.
Curry is the most loved food of the Thais. Curry in the southern region usually contains coconut milk and turmeric; the northeastern Thai cuisine tends to include lime juice; the northeastern Thai food is alike the food in Laos while the dishes in the northern region are similar to those in Laos and the food of Myanmar.
The staple food of the Thais is rice, which is glutinous or ordinary with many accompanying dishes that shared by all. The strong tantalizing fish sauce is applied in Thai cuisine and plays an important character. Vegetables and herbs are used as garnish embellishments. Fruits are served after the meal as dessert and eaten freshly.
Popular Thai Foods You Should Try
Tom Yam Goong
As the essence of Thai cuisine, Tom Yam Goong is a classic soup made of shrimps. mushrooms, tomatoes, lemongrass, spice, lime leaves, and fish sauce. It is such an appetizing fish that can fit in any meals since the unique smell reminds one of exotic perfume, making one can't help sipping and want to cry out "Thailand"!
Kuay Tiew
This is a popular noodle soup served in different ways for different vendors. The broth boiled for hour poured over tender meat with noodles is the best option for breakfast or lunch. Beef, pork, chicken or seafood is changeable depending on your choice.
Som Tam
It is a fresh salad made of papaya, tomatoes, peanuts and green beans, which are spiced up by garlic, peppers, lime juice, and palm sugar. Seafood sometimes is included in some regions. Fish sauce is dispensable upon your request.
Pad Thai
The Thai-styled fried noodles enjoy an international fame due to its delicious taste that visitors hardly skip it during their Thailand tours. The stir-fried rice noodle dish comes with ingredients like peanuts, shrimps, tofu, pepper, green onions, and lime juice, etc.. Being the most famous dish outside Thailand, it is served as a street food and at casual local eateries around the country.
Green Chicken Curry
You can make it a vegetarian curry using eggplant or nuts instead of chicken meat, which quite suits vegetarians who also want a culinary experience in Thailand. The sauce used includes green chili paste, lemongrass, garlic, galangal, and Thai basil.
Guay Teow Lui Suan
It's called 'Thailand spring rolls' that are stuffed with pork, carrots, lettuce and wrapped with huge, think rice noodles. Dipping sauce for the dish is a mixture of sweet, sour and chilly flavors, which makes the food more refreshing.


Tips for Dining in Thailand
1. Tipping is not commonly practiced in Thailand but it's especially appreciated.
2. There are top-notched Western restaurants in major tourist places, such as Bangkok, Chiang Mai, Phuket, and Ko Samui. Even in less touristy cities, western food is served at cafes.
3. Thanks to the increasing number of western visitors, the staff working in restaurants is able to conversation with English. So the language barrier is cleared!
4. Foods are supposed to be eaten with your right hand for the left hand is reserved for hygiene.
5. In Thailand, dishes are shared by all at the table instead of individuals.
6. The Thais use a spoon in right hand and a fork in the left to have meals.
7. Street foods can be inviting, but they can also make you sick. Avoid stands hovered with tons of flies and stick to clean eateries.
8. Eating cooked meat is a good way to stay healthy. But this can be changed while in a fancy Western restaurant.
9. To make sure everything is fine, please turn to your private guide for help.


Sample our selected 13-Day Thailand Tour with Wildlife and begin your culinary adventure!
Prefer a tailored experience? Contact us and get your custom itinerary done.
What Our Clients Say About Us
"Awesome Itinerary" "Exceed A ll Expectations" "Great Value"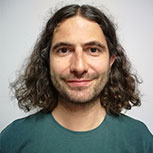 CONTACT A TRAVEL EXPERT
1-to-1 Service | Reply within 24hrs | Expert's Advice
STAY IN TOUCH WITH US
Subscribe to our newsletter so we can provide you with insider travel information, exclusive offers, and discounts.