10 Top-Rated Massages and Spas in Thailand
Last updated: Sep 25th, 2023
When you travel to Thailand, you'd better try a Thai massage and spa. The Thai massage and spa style is unique and has healing properties that can eliminate fatigue and relax your body. Thai massage and spa originated early and has formed a complete service system, which can bring tourists a good experience and personally feel the effect of Thai massage and spa. Here are ten highly rated massages to choose from. Thai Massage House
Let's Relax Spa
Let's Relax was founded in 1998. Its first store was in Chiang Mai, and since its inception, many people from other parts of Thailand have been visiting Chiang Mai for massages. Let's Relax now has branches in Bangkok, Hua Hin, Krabi Pattaya, Phuket, and other locations. Each branch of Let's Relax has its unique design, reflecting the unique background and culture of the city in which it is located. They also have their brand of essential oils, lotions, teas, and other products on display.
The interior is very comfortable and relaxing. Each massage shop has its unique design while having a Thai style so that each branch can bring special enjoyment to customers. The massage room is spotless and comfortable, with all new items. The air fragrance is also perfect. The massage therapist is comfortable and attentive. Their signature is the traditional Thai massage. They also offer a variety of other massage treatments, including hot stone massage, Swedish massage, and foot massage. Thai massage has a unique theory of pressure and stretching of the body's meridians, during which you can experience a perfect balance between body and mind. The massage is followed by a complimentary mango sticky rice and tea.
A particular favorite of visitors is the "Let's Relax Spa's Body & Soul," a luxurious 2.5-hour treatment that includes a Thai massage, body exfoliation, aromatic hot packs, towel warming, and other treatments.
Service Flow
1: Tea provided while waiting; change slippers
2: Choose the massage intensity and areas to avoid on the iPad
3: Choose your favorite oil or scrub
4: Go into the room to shower and change into the massage clothes and provide tea
5: After the massage, will be in the iPad evaluation of this service satisfaction
6: Mango sticky rice and tea will be served at the end of the massage
Tips: This store is very popular, and reservations are recommended.
Top recommended locations:
1. Chiang Mai Night Bazaar, 145/37 Changklan Road, Amphur Maung, Chiang Mai, Thailand
2. 99 Ratchadamri Road, Kwang Lumphini, Khet Pathumwan, Bangkok 10330
3. 240/9 Moo 5 Nakluar, Banglamung, Chonburi, Pattaya in Thailand 20150
Hours: 10:00 AM-11:00 PM
Health Land Spa
Health Land is a famous massage parlor in Bangkok for locals and tourists alike. It advocates the combination of traditional Thai massage and science to create a healthy massage institution. Health Land's value for money makes it attractive to customers. Health Land has several branches in Bangkok, with shops to browse for any essential oils you wish to buy.
Tips: You must call a day before making an appointment (including time, treatments, and male and female therapists). The receptionist will then ask again about your male or female technician choice.
Top recommended locations:
1. 55/5 Sukhumvit 21 Rd. (Asoke), Khlongtoey Nua, Wattana Bangkok 10110
2. 288/55 Changklan Rd, Chang Khlan Sub-district, Mueang Chiang Mai District, Chiang Mai 50100
3. 159/555 Moo 5, Pattaya Nua Rd., Naklua, Banglamung, Chonburi
Hours: 9:00 AM-11:00 PM (Mon-Sun)
Oasis Spa
Oasis Spa is a more Thai and private niche and has won numerous awards for massage and spa treatments. The therapists are highly trained. The spa is a self-contained building, and the layout of the rooms is not overcrowded and dull. Upon entering, you will be given 10 minutes to shower and change and disposable underwear will be provided. The room is relaxing with soft music, and the masseurs are excellent.
Oasis SPA provides free pick-up and drop-off from BTS station. You will be asked if you need a pick-up service when you call to make a reservation. Tea service will be provided upon arrival at the shop, and personal preference will be confirmed with you. Fill in basic personal information, including physical conditions and special requirements. Fruit and hot tea are provided at the end of the massage.
Tips: Remember to call in advance to make a reservation. You can search for the nearest branch and check the phone number on Google to make a reservation. (Oasis SPA requests that you arrive at least 15 minutes before your appointment to provide adequate time to prepare for your spa treatment.)
Top recommended locations:
1. 59 Soi Ekkamai 21, Khlong Tan Nuea, Wattana, Bangkok 10110
2. 11 Nimmana Haeminda Rd Lane 7, Su Thep, Mueang Chiang Mai, Chiang Mai 50200
3. 322 Chateau Dale Hotel Thappaya Road, Nong Prue, Bang Lamung, Chon Buri
4. 29 Moo 4 Srisoonthorn Road, Choeng Thale, Thalang, Phuket 83110
Hours: 10:00 AM-10:00 PM (Oasis SPA encourages you to schedule the appointment no later than 08:00 PM.)
Divana Spa
Divana Spa has been selected by CNN as one of the "Top 6 Thai Massages in Bangkok" and has won the World Luxury Spa Awards for Best Luxury Spa.
Divana Spa specializes in incorporating Oriental aesthetics into traditional Thai massage, developing aromatherapy, and conveying sustainability in its business philosophy.
Divana Spa has five branches in Bangkok: Nurture, Divine, Virtue, Scentuara, and Dii. Each site is unique and has a different style of decor.
The staff will greet and assist in changing slippers and serve customers with cold towels and drinks. And after a short break, the staff will first confirm the treatment the customer wants to do and take a questionnaire, asking about the strength of the massage, the areas that do not want to be touched, and the critical areas of the massage. Then the service staff will provide different oil choices according to the treatment chosen by the customer. The service and comfort are top-rated.
Locations:
1. 16/15 Soi Somkid, Lumphini, Pathum Wan, Bangkok 10330 Thailand
2. 103 Thonglor 17 Sukhumvit 55, Bangkok Thailand
3. 10 Sriveing, Silom, Bangkok Thailand
4. 71 Sukhumvit 11, Bangkok Thailand
5. Central Embassy 4 Floor (L4-02), Bangkok Thailand
Hours:
Weekday 11:00 AM-11:00 PM
Weekend 10:00 AM-11:00 PM
(Last Booking 9:00 PM)
Urban Retreat Spa
Urban Retreat SPA has its brand's many skin care, essential oil, and aromatherapy products.
There are various types of massage rooms inside Urban Retreat SPA. The rooms for oil massage have beds, and the spaces for Thai massage are tatami mattresses. The rooms vary in size; some can be done by several people simultaneously, while others are single rooms designed and classified according to the guests' different needs. There is also a foot massage room specially prepared for foot massage guests. Thai massage mainly focuses on moving the joints, paying great attention to the back and lumbar stretching. The masseur starts from the toes and works to the top of the head, covering almost all movements, such as pressing, touching, pulling, tugging, and kneading. Still, after doing so, you will feel exceptionally relaxed.
Tips: Book in advance by phone or email.
Locations:
1. 348, 1 Sukhumvit Road, Khlong Toei Nuea, Watthana, Bangkok 10110
2. 19/9, Soi Sukhumvit 20, Khlong Toei, Khlong Toei, 9th Floor, Bangkok 10110
3. 599, 2 Sukhumvit Road, Khlong Tan Nuea, Watthana, Bangkok 10110
Hours: 10:00 AM - 10:00 PM
Asia Herb Association
Asia Herb Association is a unique spa in Bangkok. It is a Thai spa opened by Japanese people, combining the advantages of Thai and Japanese services. The overall environment, services, techniques, and details are very much in place, treating customers very seriously, paying more attention to customer feelings, a comfortable and clean environment, and a good sense of the experience of the Japanese service model.
The store uses 100% fresh organic herbs and has its herb field in northern Thailand. You can also buy eye masks and herbal balls in the store. Asia Herb, known for its herbal ball massage, has three branches in Thailand. iPads allow customers to choose the services they want, the parts they want to focus on, and the intensity of the massage, and the receptionist will print out a questionnaire for the masseuse to fill out. Hence, the details are very thoughtful and very Japanese. The recommended services are Asia herb massage and the famous herbal ball massage.
Locations:
1. 20, Soi 4, Sukhumvit Road Khlong Tan Nuea, Watthana, Bangkok, Klongtoey 10110
2. 50/6 Sukhumvit Soi 24, Klongton, Klongtoey, Bangkok
3. 598-600 Sukhumvit Rd, Klongtoey, Klongtoey, Bangkok
Hours: 9:00 AM-12:00 PM (Last reception 10:00 PM)
La Zensa Spa
The interior design of La Zensa SPA is another highlight of this store. The store design and decoration are exceptional, stylish, modern, and creative; each room is decorated differently, with various themed rooms such as Mediterranean, rustic, cavern, and rainforest styles. There are more than 14 different kinds of essential oils to choose from. The music in this store is a very exotic style that matches their exotic decor, and the service is very detailed, from the reception to the masseuse.
La Zensa Spa's toiletries are all Hermes and Bulgari. Each room has a separate shower. You need to shower before the SPA. Before the massage has a welcome drink, complete a form to understand the customer's medical history and the choice of massage tolerance strength and massage oil. After the massage, they will also use feathers to massage the ear canal. After the massage, two cupcakes and various types of flower tea will be prepared for the customers.
Tips:
1. Booking in advance. Please arrive 15 minutes early. Due to the unique nature of each room, once the reservation is confirmed, La Zensa SPA does not accept any cancellation, change of time, or refund request for any reason.
2. La Zensa SPA's themed suites are available for VIP customers.
Location: No. 86, Ekkamai Soi 10, Khet Wattana, Bangkok
Hours: 1:00 PM-11:30 PM (Please note that the last order is 11:00 PM.)
The Hive Spa
The Hive Spa is known for its fresh design, comfort, elegance, and luxury in all massage parlors. Massage here can enjoy a dedicated private luxury room and the best essential oils. Massage technicians are also very professional. A variety of massage therapies will be offered here, and even facials, manicures, and pedicures are included.
Location: The Hive Spa, 1/F, The Hive, 46/9 Sukhumvit Soi 49, Bangkok, Thailand
Hours: 9:00 AM -7:00 PM (Mon-Sat)
One More Thai Massage
One More Thai Massage is conveniently located in the city's heart and offers traditional Thai massage with a special herbal ball massage. Traditional Thai snacks and iced tea are served after the massage, and a special herbal pack is also given.
Tips: You can make an appointment in advance.
Location: 993-995 Phloen Chit Road, Pathum Wan, Bangkok 10330
Hours:
12:00 PM - 4:30 PM
5:30 PM - 10:00 PM
Bamboo Spa
Bamboo Spa is cost-effective, and the staff is attentive and professional. Many services are available here, such as traditional Thai massage and detoxification therapy. The clean and tidy place lets you relax and enjoy the massage fully.
Location: 74 Soi Sukhumvit 26, Khlong Tan, Khlong Toei, Bangkok 10110 Thailand
Hours: 12:00 PM-12:00 AM
Thai massage and spa are great experiences to have during your trip to Thailand. In the massage, you can not only release the pressure on your body and mind but also experience the unique cultural customs of Thailand.
Tailor-Made Your Dream Tour
1-on-1 Travel Expert
Reply within 24 hours
Private and Tailor-Made Trip
Tailor-Made Tour
What Our Clients Say About Us
"Awesome Itinerary" "Exceed A ll Expectations" "Great Value"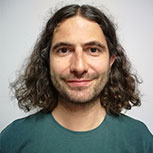 CONTACT A TRAVEL EXPERT
1-to-1 Service | Reply within 24hrs | Expert's Advice
SUBSCRIBE TO WIN A FREE TOUR
Subscribe to our newsletter for a chance to win a free 7-day Peru tour! And more insider travel news, exclusive offers, and inspiration will be sent straight to your inbox.