Located in the tropics, Thailand is rich in natural scenery and sightseeing resources, from a wide green range of mountains in the north to the boundless coastline in the south. For this reason, Thailand has become a breathtaking paradise for visitors from overseas looking to escape the hustle and bustle of everyday life. Here, we choose ten of Thailand's natural beauties for you.
Thi Lo Su Waterfall
As Thailand's largest waterfall in terms of volume, Thi Lo Su Waterfall is concealed among jungles in the Um Phang Wildlife Sanctuary of Tak Province, which is remote and unspoiled in Thailand. Thi Lo Su Waterfall was only known to local tribe villagers twenty years ago. But now it has become one of Thailand's most impressive attractions. The waterfall is fed by the Mekong River, is on average 250 meters tall, and stretches across 450 meters. Thi Lo Su Waterfall has three distinctive waterfalls, falling a total of about 200 m, 300 m, and 400 m, respectively. In the wet seasons between June and October, the flow of water cascades down mountains. The sight and sound are impressive. But you should be careful about the slippery mountain roads. During the dry season, there are many waterfalls with shallow swimming holes, some of which are fit for swimming, bathing, and cooling off.
Tham Lod Cave
Tham Lod Cave in Mae Hong Son Province is Thailand's most captivating cave landscape. The cave system spans 16,666 meters long. The Lang River runs through the 600-meter length of the cave. So the recommended way to visit the cave is to rent a bamboo raft. Tourists may hire two local guides to handle the raft and carry a gas lamp. Tham Lod Cave was once used as a burial ground by the Lawa people.But tourists are not likely to see the teakwood coffins, which are under protection for archaeological studies. Even so, you'll marvel at the magical darkness and impressive stalactites and stalagmites inside the cave. It takes about an hour to visit the cave. At dusk, thousands of swifts gather at the huge opening at the end of the cave. And thousands of bats swarmed out of the cave. So it's the best time for you to experience the deafening chirping and spectacular sight.
Sam Phan Bok
Sam Phan Bok must be one of the children's favorite attractions. Tourists will be excited about their discovery of interesting holes in various shapes in Sam Phan Bok. Sam Phan Bok, a unique canyon located in Chang Wat Ubon, is a distinctive formation of water and sandstone. The canyon has 3000 holes that were formed by massive water erosion over thousands of years.3000 holes feature different shapes. You can see stars, hearts, dogs, tortoises, and the most distinctive Mickey Mouse. Sam Phan Bok is also considered a paradise for photography enthusiasts. The canyon shows tourists all 3000 holes during low-water seasons. Some water-filled holes appear to be natural swimming pools. The sunrise and sunset provide a special experience to see the more spectacular scenery of Sam Phan Bok. The entire canyon is painted in various dreamy colors. You can take many amazing pictures from various viewpoints.
Elephant Nature Park
Elephant Nature Park should be a must-see attraction on the journey to Thailand. The park is quite different from other natural parks in Thailand. In fact, it is an elephant rescue and rehabilitation center in Chiang Mai. Established in 1990, Elephant Nature Park serves as a refuge for battered or elder elephants, buffaloes, dogs, cats, and other animals. The park offers a natural environment with rivers and woods for elephants. Tourists not only enjoy the beautiful natural scenery but are also able to get close to elephants. You can be a volunteer who has a chance to feed, bathe, and soothe the elephants. Here you can care for the animals for up to fourteen days. The guide in the park will explain regularities in the behavior of the elephants in detail to visitors. Take part in the voluntary work with your children, and it will be a valuable lesson to learn how significant the protection of wildlife is.
Doi Inthanon National Park
Doi Inthanon National Park receives the highest praise for its splendid mountainous scenery and fascinating sight of blooming flowers. The park is located on Mount Doi Inthan in Chiang Mai Province as a state reserve.Doi Inthan is Thailand's highest mountain, and its summit towers above sea level at 2565 meters. The park, featuring spectacular beauty, remains a popular choice for tourists from overseas and Chiang Mai locals. Being at a high altitude, Doi Inthanon National Park has become a good place to avoid the summer heat. You can take a look at nearly all the beauty of nature in the National Park, from mist-hazed mountainous terrain and lush green vegetation to enchanting waterfalls and rivers. There are many kinds of animals living in the park. Besides the natural landscape, you can find memorable pagodas and small log cabins among the forest-clad mountains. You may run across some cute little animals that soothe you. Doi Inthanon National Park offers various walking routes. This peaceful place away from towns is certainly a balm for your soul.
Erawan Falls
Erawan Falls is described as one of Thailand's most beautiful waterfalls. It's located in Erawan National Park in Kanchanaburi Province. The National Park has many fascinating attractions, but Erawan Falls stands out among them. The waterfall is named after the three-headed white elephant, the mount of the Hindu god Indra. It is said that the top tier of the falls is similar to an elephant's head. The falls have seven tiers, and each is accessible. Many fish abound in the pools fed by the falls. You can put your feet in the water, and fish will nibble at you just like at a fish spa. Furthermore, many pools are fit for swimming and bathing. You can cool off and relax by playing with the fish. Natural lovers will be drawn to the wonderful view of the rapid flow of water pouring down the cliff. If you're traveling to Erawan National Park, don't forget to pay a visit to Erawan Waterfalls.
Khao Sok National Park
Situated near Phuket and Suratthani, Khao Sok National Park has a range of limestone mountains and extensive old rainforests. The park is one of Thailand's most remote and untouched areas. It is home to many species of animals, including tigers, elephants, tapirs, and macaques. Cheow Lan Lake is one of the most beautiful and stunning areas in the heart of the park. Cheow Larn Lake was formed following the construction of Cheow Lan Dam in 1982. Surrounded by mountains covered in dense jungle, the lake is so stunningly beautiful that it attracts many shutterbugs and rowers. A lot of small, steep, and rugged hills rise straight from the lake. The iconic area called Khao Sam Gler is a must-see location where three huge rocks face each other. To watch the spectacular rocks at close range, you can't miss the canoeing and kayaking. Such activities are fit for tourists of all ages and provide you with more fun to enjoy the lake scenery and know the rural life of local villagers. It's also nice to go on a jungle trek after exploring the lake. You can choose a customized route and begin exploring the jungle in your own way. When at the heart of the scenery, glamping among natural beauty is another stunning experience that you can have while spending a night immersed in fascinating nature.
Koh Chang National Marine Park
Koh Chang National Marine Park is located in the Gulf of Thailand, offshore of Trat Province, near the border between Thailand and Cambodia. The park covers an area of 650 square kilometers, including 52 islands. And Koh Chang Island stands out among them. The marine park is most popular with its waterfalls, white-sand beach, coral reefs, and evergreen rainforests. Its white sand beach attracts visitors from all over the world. It's a nice experience to stroll leisurely along the long beach. If you enjoy diving or snorkeling, the coral reef of the park is your best destination. You can enjoy the pristine scenery while making a short trail to waterfalls and rainforests or rowing on the water. Besides, the national park is home to 110 bird species and a very rare monkey species, the Indochinese lutung. If you're lucky enough, you are likely to meet them.
Similan Islands
The Similan Islands are in the Andaman Sea, located in the Phang Nga Province. It includes a group of small islands surrounded by clear blue waters. The area was designated as the Similan Marine National Park in 1982. The Similan Islands are known for their glistening blue waters, vast beaches, and wonderfully unspoiled coral reefs. It is one of the most attractive and undeveloped natural spots in Thailand. The waters surrounding islands are home to various species of marine creatures. As a result, many spots on islands have become suitable for fishing and diving. The Similan Islands are hailed as one of the top ten dive sites. Dive lovers have the potential to see a shoal of beautifully colored tropical fish and an unspoiled coral reef underwater. You can visit on a tour boat or yacht to enjoy the picturesque landscapes. Similan Islands are inaccessible to the public during the wet season due to the need for protection.
Khao Yai National Park
Khao Yai National Park is a large natural park and wildlife refuge in northeastern Thailand. It consists of a wide range of mountains spanning about 100 kilometers in length. The mountains in the park feed into many of Thailand's rivers. The National Park is covered with lush rainforests, evergreen woods, and grassland. Fresh springs are scattered among the mountains. Khao Yai National Park is also inhabited by a rich diversity of species, like apes, elephants, tigers, giraffes, and sambars. There are roads leading up to the mountain. Tourists can reach the watchtower to see wildlife. Apart from wildlife sightseeing, travelers can take in a view of some famed waterfalls, such as Haew Suwat Waterfall and Kong Kaew Waterfall. It will be adventurous to cross the bamboo cable bridge across the Nakhon Nayok River to Kong Kaew Waterfall. A close-up view of elephants in the jungle is an unforgettable experience you can't miss. There are several planned walking routes to visit the park. During your journey, you had better wear waterproof shoes.
There is no doubt that each of Thailand's top ten natural beauties is an ideal place for nature lovers to explore. Thailand, rich in natural sightseeing tourism, is a perfect country to visit for you, whether for relaxation or for exportation. It also provides you with a good opportunity to appreciate natural wonders in a different country and to know how such beautiful and inspiring scenery is formed. If you want to learn more detailed information about Thailand's natural attractions, keep in touch with us; we're happy to answer any questions. Furthermore, we offer you high-quality services with your own features. Plan a nice trip with us. We strive to create a tailor-made itinerary for you and to provide you with an unforgettable experience.
Recommended Thailand Tours
What Our Clients Say About Us
"Awesome Itinerary" "Exceed A ll Expectations" "Great Value"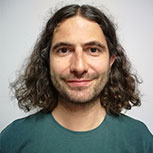 CONTACT A TRAVEL EXPERT
1-to-1 Service | Reply within 24hrs | Expert's Advice
SUBSCRIBE TO WIN A FREE TOUR
Subscribe to our newsletter for a chance to win a 5-day Japan tour for two people! And more insider travel news, exclusive offers, and inspiration will be sent straight to your inbox.