Marriage and honeymoon are one of the biggest moments of people's lives, so they are prudent when choosing where to go for their honeymoon. Thailand, famous for its diverse natural and civilizing sceneries, is well known as a prime location for romantic honeymoon getaways that receives thousands of couples and honeymooners every year. The following are the five best destinations for you on a honeymoon, considerate tips for your preparations before your romantic honeymoon trip to Thailand and the best visit time.
Best Destinations in Thailand for Couples on a Honeymoon
1. Bangkok Bangkok, known as Thai Kruing Thep(translates as The City of Angels), is the capital, chief port of Thailand, and the only cosmopolitan city in the country which is brimming with small towns and villages. Located on the delta of the Chao Phraya River, the city relied on a wide system of canals for transport, leading to its another nickname as the Venice of the East. By visiting Bangkok, you can have a glimpse of Thailand's culture and commence situation. You can find traditional market and exquisite golden buildings like the Grand Palace side by side with soaring glass skyscrapers. In Bangkok, the slowness of ancient history is mixed with the convenience of modern technologies.
A romantic dinner on the Chao Phraya River could be an impressive memory for your couple. You can have a wonderful and romantic meal with your loved one and enjoy the beautiful scenery along the Chao Phraya River. And if you are lucky enough, you may behold the breathtaking sunset view of Wat Arun which considered as the best sunset in Bangkok. With the crystalline waves and faint candlelight, love is flowing between you and your loyal sweetheart.
If you are much interested in street food, Train Night Market Ratchada is which you should not miss. You have numerous choices of food from delicious food stalls to cool bars and small restaurants. But food is not the only thing that you can purchase. You can find a huge selection of amazing clothes, small hip shops, cool accessories, and local designers. Fashion and art are hidden in the night of Market Ratchada.
Another romantic activity for a couple who are keen on cycling is an afternoon bicycle ride in Bang Kra Jao. Accompanying the scenery along canals and through the jungle and quaint local villages, you are communicating heart by heart drowning the mixture of nature and civilization.
2. Chiang Mai Chiang Mai is the capital and largest city of Chiang Mai Province which was founded in 1296 and is generally recognized as the country's cultural capital. It is located on the Ping River, in northern Thailand. Thai handicrafts-wood carving, say, silverwork is what people know a lot as Chiang Mai's specialty. Chiang Mai is also famous for its Chiang Mai Temples including Phrathat Doi Suthep, Chedi Luang Varavihara, Phra Singh, Chiang Man, Phan Tao, and so on, which is a must-go place for tasting Thai-style architecture as well as its cult.
Tasting the epic Chiang Mai street food in the evening is romantic and interesting. Newlyweds can experience the vivid life of ordinary people in Thailand, which could be a fresh start for them in married life. By the way, a suggestion for new couples is never to go there with a full stomach, otherwise, you will lose a lot of fun and delicacy!
Learning Northern Thai cooking is another romance for new couples to enjoy. There is a saying that the way to the heart of someone you love starts from the stomach. You can bond with your loved one more closely by learning to cook Northern Thai cuisine. Many cooking schools in Chiang Mai offer lessons for new couples who are interested in learning their specialties and traditional Thai dishes. Some cooking fans can learn to cook as many as six dishes in a single day. It's also a nice practice for your fresh marriage life. And the cost is usually inclusive of the ingredients, which you can bring them home after you are done cooking. Some schools will even provide you with a cookbook at the end of the lesson, so you can share the romantic honeymoon experience once you make and enjoy the Thai cuisine after you come back to your home.
Chiang Mai's Elephant Nature Park is also a place of interest that people love to visit. It is a free garden and home for elephants and tourists come here to experience how to feed them and take care of them. It is a nice way to close to nature and close to the cute but huge animal, which could be firmly fixed in your couple's memories.
3. Phuket Phuket is the name shared by its city as well as the island itself. The city of Phuket is one of the major ports and commercial centers in Thailand. There are tropical beaches, hidden temples, local markets, and a thumping club scene in Phuket. Phuket also draws people who are in favor of local eateries which allow you to dip into chili and blue ginger-spiced cuisines. In regardless of its size and geography, the facilities including dining, accommodations and adventures can meet and satisfy travelers around the world all year long. And flights to Bangkok and Malaysia are regular at its airport, which is convenient for travelers and businessmen.
Going for a scuba diving tour in Phuket will become an impressive experience sharing by your couple. There are diving sites for all ages ranging from beginners to advanced and Phuket is rated among the top 10 diving places in the world. You can enjoy scenery including coral reefs, wrecked, wall dives, etc.
A white water rafting in Phang Nga river could be another romantic adventure for couples who are keen to take adventures. Advanced basic training before the trip will be offered to ensure your safety and make you comfortable while enjoying the splendid scenery of the Phang Nga river.
After exploring Phuket for a whole day, a spa at night could be the most releasable thing that one could ever imagine to comfort and relieve your body as well as your heart. As Phuket is a world-class spa service, you can have plenty of choices for a nice and well-serviced spa.
4. Phi Phi Islands The Phi Phi Islands are an island group in Thailand which are administratively part of Krabi Province. Phi Phi Don and Phi Phi Leh, only 40 km away from Phuket, are the two most famous islands of its six islands. With their pristine waters and vibrant parties, these islands are a fantastic way to spend a few days in Thailand. Speedboats and long-tail boats are the most popular and reachable means of transportation on the whole island.
A luxurious catamaran cruise is highly recommended on the Phi Phi Islands Archipelago. Bring a scintillating champagne for a romantic night with your loved one could be one of the best thing for newlywed in honeymoon.
Enjoy a night bar party in Phi Phi Islands no matter your couple are a novice or a party lover. There are the world's best parties in Thailand and numerous activities including fire shows at beach or pool, boxing matches at the local clubs, etc.
Candlelight beach dinner is another romantic thing you could arrange as a surprise for your loved one. It will be a life-long unforgettable memory sharing by your couples and your hearts can be quaint flowing with true love during the romantic candle beach dinner. Many resorts or hotels offer the service on request, so pour your truly love into it will be enough.
5. Krabi
Krabi, at the mouth of the Krabi River, is the main town in the province of Krabi on the west coast of southern Thailand. It is the capital of Krabi Province and one of the most popular tourist destinations in Thailand. Here you can enjoy a lush region of jungles, limestone cliffs, and idyllic isles floating in the Andaman Sea. Travelers are also crazy about the best scuba diving, rock climbing, and white sand beaches in Krabi.
Admiring the scenery on Ao Nang beach is an excellent activity to relax. You can enjoy incredible sunsets and beautiful beaches here. Or, you may rent a private boat to enjoy the scenery along the Krabi coastline. About 200 islands sit off the Krabi coastline, and you can explore them at your own pace and enjoy the beautiful seascape with your loved one.
You can also visit the outstanding beauty at Thung Teao Forest Natural Park on your honeymoon. The spectacular plants and animals in the natural part would give you newlyweds a fresh and cozy experience. And the Emerald Pool, whose water is naturally warm and extremely clear, will allow you a nice swim and an exploration of the waterfall.
Best Time to Visit: November to February Next Year
Locating in southeastern Asia, Thailand experiences great hot weather in summer, so winter from November to March is considered as the best time to visit. The weather in winter is cool and dry comparatively. Though there is great comfortable weather, do pay attention that this could bring Thailand a prime vacation season, when flights and hotel prices probably reflect the surge. But a romantic honeymoon deserves a comfortable and fancy treat.
Another option is traveling from April to June. Though the weather might be hot and wet, you will enjoy smaller crowds and lower prices during that season.
Preparations Before Your Honeymoon Trip
1. Check the local weather forecast before you go
Check the local weather forecast before you go and pack your clothes and other luggage accordingly. You'd better prepare for its increased humidity and high temperature and bring some rainproof jackets for avoiding its wet weather.
2. Have your travel requirements ready
If it is an international traveling for you, a passport or tourist visa is necessary for you. Pay special attention to the flight regulation and epidemic prevention policy in your destination country. The Consular Information Program will keep you updated on any travel warnings, public health concerns, and information about passports, vaccinations, and other details you need to know before you travel.
3. Pack your luggage in advance
Make a to-take list for your luggage, pack up a few days before your travel and check your luggage as well as your identification the night before you go. It would be troublesome for you if there is something necessary missing. So do pay 100% attention to what you have packed up.
Enjoy Your Romantic Honeymoon with Odynovo
Thailand is one of the most popular destinations for honeymoon. Plan your honeymoon trip with Odynovo and let us do all the research and booking for you. We can make customized honeymoon schedule for you so the only thing you need to do is enjoy your romantic honeymoon. Our staff will take care of everything, ensuring newlyweds a romantic and unforgettable honeymoon.
Recommended Thailand Tours
What Our Clients Say About Us
"Awesome Itinerary" "Exceed A ll Expectations" "Great Value"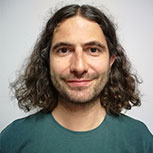 CONTACT A TRAVEL EXPERT
1-to-1 Service | Reply within 24hrs | Expert's Advice
SUBSCRIBE TO WIN A FREE TOUR
Subscribe to our newsletter for a chance to win a 5-day Japan tour for two people! And more insider travel news, exclusive offers, and inspiration will be sent straight to your inbox.