Very few visitors leave Thailand without any souvenirs in bags because the country is a supermarket that offers amazing choices, good quality, and cheap prices! Some even granted Thailand 'the shopping mecca' for all kinds of shopaholics: shopping malls, department stores, local markets, quirky boutiques, etc. Before your Thailand tours end, if you want to bring home something that is really special and only made in Thailand, please continue to read.


What to Shop in Thailand
Thai Silk
Before being introduced to the market of the world after World War II, Thai silk had already gained recognition in the whole of Asia. The texture is beautiful and the weave is gorgeous with outstanding quality. It's either hand-reeled or hand-woven, which gives it a natural uniqueness that people turn into clothes, shawls, neckties, and even photo frames.
Jewelry or Gold
Some provinces in Thailand, for instance, Kanchanaburiare, are famous for their rich resource of valuable jewels like rubies and sapphires. Moreover, even in small towns, you'll notice the great number of gold shops due to the reason that the Thais prefer to keep their money in gold. The quality would not let you down!
Wood Carving
Wood carving has a good reputation for its ancient patterns and delicate craftsmanship. It can be made into aesthetic forms from animals, and buildings to figures you see on the wall of traditional temples. Chiang Mai is a good place to shop for this item.
Dried Fruits
As a tropical country, Thailand owns abundant lists of exotic fruits that will tease your taste buds. If you want to bring some for your friends or relatives, why not try the dried fruits? They are convenient to carry and do not spoil for a short time. The best thing is that they taste just like the real fresh ones you have in Thailand!
Lacquerware
Again, Chiang Mai has the best lacquerware to shop for due to its distinctive style and unique dark-red-on-black coloring. The intricate decoration presents the ancient tradition that once had an impact on the lacquerware industry of Myanmar. Vases, cups, and bowls made from wood or woven bamboo are the different forms of lacquerware for your choice.


Tips for Shopping in Thailand
1. If you are going to shop for precious gemstones or jewelry, please make business with a reputable dealer.
2. Always remember to bargain in a shop that doesn't belong to a mall, do not accept the first offer.
3. Shops often run from 10 am to 10 pm. Malls don't close on Sundays, but small shops do.
4. Closely check the quality of the goods you intend to buy.
5. Keep an eye on your belongings when visiting local markets or jostled streets. Pick-pocketing is common in crowded areas.
6. Never let a new 'friend' take you to shop for he/she may be working on commissions.
7. Bear in mind that images of Buddha, deities, and antiques are prohibited taken out of the country without the approval of the Fine Arts Department located in Bangkok.
8. Visitors with a tourist visa are granted a 7% VAT (value-added tax) when they purchase articles in shops displaying the signs of VAT Refund for Tourists. Before their departure from Thailand, hand in a VAT refund form along with passport information and the receipts to a customs officer. Refunds will be retreated in their band drafts or credited to their credit cards.
Enrich your Thailand tours by adding Laos and Cambodia to the bucket list: 18-Day Discovery Tour to Thailand, Laos & Cambodia
Not exactly what you want? Contact us for a designed Indochina tour!
What Our Clients Say About Us
"Awesome Itinerary" "Exceed A ll Expectations" "Great Value"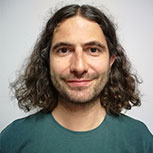 CONTACT A TRAVEL EXPERT
1-to-1 Service | Reply within 24hrs | Expert's Advice
STAY IN TOUCH WITH US
Subscribe to our newsletter so we can provide you with insider travel information, exclusive offers, and discounts.