1.Telephone & Mobile Phones
Local calls from pay phones cost 1 B for 164 seconds (add more coins for more time). Domestic long-distance rates vary from 3B to 12B per minute, depending on the distance. Hotels add surcharges for international long-distance calls. Private phone offices charge less, but still usually higher than the government rates.
A prepaid Thailand SIM card with an international cell phone is the most convenient and economical solution for staying in touch while in Thailand. All incoming calls while in Thailand are FREE, regardless of where they originate. Pay the local rate for local calls and use a cellular phone in Thailand as you do at home. And unlike home, your Thailand SIM card and cell phone service is prepaid so there is no need for a contract.
2. Internet
You will find plenty of Internet cafes in most larger towns and cities, and in many guesthouse and hotels as well. The going rate is anywhere from 30B to 80B an hour. Bangkok typically has fast connections and new machines, while the provinces are a little bit behind. Wi-fi is available in some upscale hotels but the daily charge is usually around 500B to 600B.
3. Voltage
The voltage in Thailand is 220Volts. Most of the sockets are 3 flat plugs in a triangle; some outlets accept round plugs or combined round/flat holes. Please bring an international adaptor with you.
4. Money
Thailand money comes in several colorful notes - 1000, 500, 100, 50, and 20's. Coins available are 10, 5, 1 (and the rare 2-baht coin).
It is illegal (and very frowned upon) to damage Thailand money because it has a picture of the King on it. Take care not to wad up notes unnecessarily.
Keep your larger baht notes (500's and 1000's) in your money belt so that vendors and others don't see them in your wallet or money bag while you are trying to negotiate for better prices!
Never accept faded, worn out, or torn notes from taxi drivers or in shops - they are difficult to spend and people try to pawn them off to foreigners to get rid of them.
Taxi and tuk-tuk drivers in Thailand do not carry a lot of change or will claim that they do not have change in order to get a bigger tip. Try to hold on to smaller denomination notes for paying these guys.
Large notes are very difficult to spend, so try entering in odd numbers at ATM machines to get smaller bills. (ie… 4900 baht instead of 5000 baht) Some ATM machines will give 100-baht notes, but many rarely give smaller than 500-baht notes.
If you have large notes to break, you can usually break them in one of the omnipresent 7-11 stores or McDonalds. Bars will also have change later into the evening.
In Thailand, you can try to negotiate for nearly everything that isn't a fixed price - saving a little here and there adds up at the end of a long trip!
If you know you will be staying in one place at least four or five days, try negotiating a discount on your room total then pay up front. Tipping isn't really necessary but it is OK to let drivers keep the change, etc. Don't rely on the signs for money changers to find out the current exchange rate.
5. Credit Cards
Credit cards, as well as debit cards, can be used for purchases at many shops, hotels, and restaurants with roughly 4-5% service charge. The most commonly accepted cards are Visa and MasterCard, followed by Amex and Japan Card Bureau.
6. ATM
You can find ATM machines nearly everywhere in the tourist parts of Thailand. This is usually the best way to get the local currency, just check with your bank on international exchange fees.
Update: ATM machines across the country now charge 150 Baht fee (around US $5) to take more money out with each transaction!
ATM machines will typically dispense 1000 and 500-baht notes but sometimes you can find the very handy 100-baht notes as well.
7. Clothing & Shoes
Shorts, short skirts or revealing clothing are not allowed when visiting temples; Lightweight, easy to care clothing of cotton and fabrics are ideal all year round. A winter sweater or jacket may be needed for Chiang Mai area or cool season; When visiting temples & pagodas, shoes must be taken off, thus suggest you bring a pair of slippers. Check out the weather of Thailand and the best time to visit.
8. Drinking Water & Food
Drink only purified bottled water. Many hotels provide complimentary bottled water in rooms, and if not, it is very convenient to buy in the local store; only eat well-cooked meat and fish. Vegetables should be cooked and fruit peeled. Take a look at the tips of eating in Thailand.
9. Immigration
Receipt of purchase and an export permit voucher for locally bought goods such as gems and jewelry may be required upon departure.
10. Time
Thailand is 7 hours before Greenwich time.
11. Photos
Generally, the Thais do not have any objections against being photographed. However, courtesy commands to obtain his/her approval. Many pagodas charge a minimal fee for cameras; video cameras might be a little expensive. Some museums restrict photograph. It is not a problem anymore to bring along video cameras. More information on Vietnam holiday can be downloaded in our Indochina Travel Guidebook.
Need some inspiration for a dream Thailand trip? Look up to our recommended 4-Day Bangkok Tour.
Or just contact us for a custom Indochina tour!
What Our Clients Say About Us
"Awesome Itinerary" "Exceed A ll Expectations" "Great Value"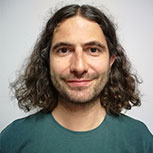 CONTACT A TRAVEL EXPERT
1-to-1 Service | Reply within 24hrs | Expert's Advice
STAY IN TOUCH WITH US
Subscribe to our newsletter so we can provide you with insider travel information, exclusive offers, and discounts.