Food
Vietnam holiday is customized for foodies. Regardless what you dine during your Vietnam tours, one key ingredient nuoc mam, the fish sauce, is what you should never miss. It used to make soy sauce in a similar way in Chinese cooking. With herbs such as lemongrass, mint, coriander and other stuff, nuoc mam pumps like a party in your mouth.
North Vietnam is considered the cradle of Vietnamese culture. And north of Vietnam is also where many of the classic Vietnamese dishes derive from. Pho (rice noodles), banh cuon (rolled cake) and other famous Vietnamese food can find their roots here. Perhaps the most famous Vietnamese dish, Pho is originated here. Food there is less spicy.
Central Vietnam has a distinct flavor of cuisines. Being the Vietnamese Emperors' region brings more fun to the dining table. Instead of one or two dishes being served for a meal, a number of small dishes will be offered. This dining style doesn't change much nowadays, and eating like a king or queen is absolutely something interesting!
Southern Vietnam's cuisine has been influenced by the world outside. Thanks to the richness of the Mekong Delta, food there is a little sweeter in taste and richer in ingredients. What borrowing from French, Indian, Cambodian and Thailand food makes the southern cuisine a candy for both your eyes and mouth.
Five Popular Vietnamese Dishes
Hanoi Beef and Rice Noodle Soup
The fragrant and flavorful dish is well known as Pho Bo, with distinctive broth by combining beef oxtail with additional flavors like fresh ginger, radish, fish sauce, cloves, and cinnamon.
Summer Rolls
These transparent and delicate rolls combine tender shrimp and the brightness of mint and basil, plus dipping sauce with a squeeze of citrus, and you've got a perfect appetizer.
Spring Rolls
Fried rolls stuffed with pork, shrimp, herbs, rice vermicelli, and other ingredients mixing up together. These will give you some unique taste of a must-eat dish in everybody's Vietnam stay.
Banh Chung
A special cake for the New Year made from glutinous rice, pork meat, and green beans wrapped in bamboo leaves. It tastes incredible served with pickles.
Banh Tom
Simply translated as crispy shrimp pastry. The fried dish is topped with red shrimps and is eaten together with dishes of spicy vegetables mixed with sweet and sour sauce. This flavor will be a memorable meal that ensures your rememberance of your stay in Vietnam.
Tips for dining in Vietnam
1. Tipping in restaurant is common in major tourist cities like Ho Chi Minh City, Hoi An, Hue and Hanoi. The amount ranges from 5-10% of your bill if you think the service is quite worth it.
2. Suppose you are homesick of your country's food, no problem. Tourists frequented cities are equipped with various western restaurants ranging from cafes to fancy restaurants. Breakfast offered in hotel also combines both Asian and western flavors.
3. Staff at local restaurants has difficulty understanding and speaking English. Turn to our guide for help if possible. While most of those working at western restaurants are able to know your language.
4. Street food is worth a try. If you are keen to find the local special snacks, just let our guide take you there. Only one thing - avoid the flies-coated stalls.
Drinks
Drinks in Vietnam are also amazing. In addition to those soft drinks you can find anywhere in the world, coconut-based beverages are something you should not miss! And you can't wait to tell your friends how great the Vietnamese yogurt tastes after just one sip. Your Vietnam travel can be as juicy as a peach once you soak in its drinks.
Fruits
Avocados, banana, grapefruit, jackfruit, lychee, mango, pomelo, papaya...Okay, maybe these are not enough for your shopping list for tropical fruits. Regional favorites are depending in seasons and areas, always fresh and cheap!
Recommended Vietnam tour: 14-Day Vietnam Tour from Hanoi to Ho Chi Minh
Also you can contact us for a customized Indochina tour.
What Our Clients Say About Us
"Awesome Itinerary" "Exceed A ll Expectations" "Great Value"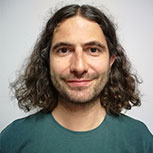 CONTACT A TRAVEL EXPERT
1-to-1 Service | Reply within 24hrs | Expert's Advice
STAY IN TOUCH WITH US
Subscribe to our newsletter so we can provide you with insider travel information, exclusive offers, and discounts.