Boasting historical profoundness and impressive architectural aesthetic value, traveling to Hoi An is a must-do out of must-do. This UNESCO World Heritage Site is located just south of Danang city, taking a 45-minute ride to get there. Once being a leading Southeast Asian trading port dating from the 15th to the 19th century, Hoi An today is one of the country's wealthiest towns and a cosmopolitan melting pot, making it one of the most important tourism centers in Vietnam.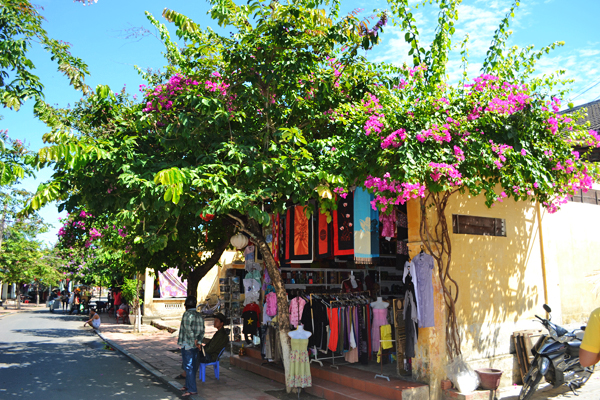 Hoi An
Though numerous visitors swarm the small town home to not more than ten thousand people, fortunately enough, Hoi An hasn't been contaminated with traffic and pollution. Hoi An attractions are very well-preserved examples of traditional Asian buildings display the fusion of cultures over time: tidy alleys packed with local shops having artworks, daily groceries, and handicrafts on sale; historic Chinese temples and Japanese merchant houses still shine under the sun; visitors seek relaxation in distinctive cafes along the riverfront; the local market is hustled every day on its duty to make people's life easier, etc. Walking further you'll reach the Japanese Bridge, built in the early 17th century by Japanese craftsmen and renowned for its exquisite decorations.
One of the must-try activities in Hoi An is the Eco Tour which provides an authentic social and cultural insight into the local Vietnamese way of life. Meanwhile, you will take part in some hands-on activities which are fun, safe, and interesting to people of all ages.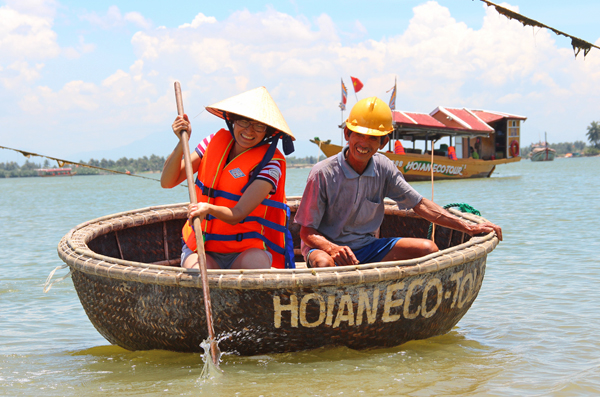 Eco Tour in Hoi An
Speaking of things to do in Hoi An, you've bunches of choices in hand. The town is famous for its pottery making. To see where its reputation lies one should visit the close-by Thanh Ha Pottery Village, where potters are welcoming and friendly and you'll find the tour is well deserved. If one is on the look for a culinary mecca, join our cooking glass held by Green Bamboo Cooking School, which receives several hundreds of good reviews on TripAdvisor and is dubbed 'the best cooking class you will find' by travelers. Make sure it is in your special request.
Of course, no one wants to miss the cultural part of a place he visits, that's why we have My Son Sanctuary on our itinerary - a fascinating complex of religious monuments originally comprised of 71 structures and 32 epitaphs. Is it enlisted in UNESCO? Why not!
All in all, you should never skip Hoi An on your Vietnam tour. Check out our selected tour:
Top Destinations in Vietnam

Looking for a Worry-Free Trip to Southeast Asia?
Get in touch with us right away, and one of our travel experts will create a personalized itinerary for you!
Send an Inquiry
Top Destinations in Southeast Asia
Southeast Asia Travel Guide
STAY IN TOUCH WITH US
Subscribe to our newsletter so we can provide you with insider travel information, exclusive offers, and discounts.