Vietnam is home to a population of about 90 million people. It was built as a united feudal state in 968. Many traditions have survived from earlier times. Numerous war monuments and French structures still remain in the country. But it is the uncanny natural beauty that distinguishes Vietnam from other attractions. With the sea on three sides and a coastline reaching 3260 kilometers, Vietnam has a magnificent bay, an 8000-meter-long white beach, and mysterious caves. Now, bypassing the country's history and culture, we're showing you the top 10 natural wonders to visit during your trip to Vietnam, each of which must be striking and enjoyable.
Halong Bay
With a coastline of 120 kilometers, Halong Bay is dotted with thousands of karst limestones and more than 2,000 large and small islands, covering a total area of 1553 square kilometers. The fascinating natural masterpiece of limestone mountains and crystal seas is thought to be one of the most appealing destinations for tourists. You have various interesting experiences, such as yachting sightseeing, mountain climbing, kayaking, and seaplane flying. You can travel on islands with different beguiling flavors and explore the fantastic caves. Don't forget to go on an overnight yacht cruise. It provides you with a good chance to admire the dreamy sky when the dawn is breaking. If you want to avoid the crowds or haven't enjoyed yourself, you can continue your steps across Lan Ha Bay, which is as wonderful as Ha Long Bay. Halong Bay has its own stunning scenery in different seasons for tourists to visit all year.
Son Doong Cave
500 kilometers south of Hanoi, the mystery and majesty of Son Doong cave have drawn a growing number of tourists and scientists around the world. Since its discovery in a remote jungle in 1991, the cave has provided humans with incredibly unique scenery. It is honored to be the world's largest single cave. Son Doong cave has an extremely long corridor stretching out 8,900 meters at a height of 200 meters. The magically combined force of the rainy climate and the constant flow of water creates such a magnificent natural wonder. Son Doong cave is decorated with stalactites and stalagmites. The stones inside the cave are naturally carved into different shapes. You can look around to discover beautiful underground ponds. You may think you're standing inside a wonderland of fairy tales. If you try to travel around the cave, you must have a strong body and learn how to swim. The journey will be exciting.
Phong Nha–KKe Bang National Park
Situated in Tnh Qung Bnh about 500 km south of Hanoi, Phong Nha–KKe Bang National Park is home to more than 300 karst caves, including the well-known Son Doong cave. It was praised as a World Natural Heritage site by UNESCO in 2003. You can choose to enter a travel itinerary that we will customize for you. The deeper you explore the area, the more you will discover the fantasy of caves. You'll be surprised by your discovery of natural stalactites in strange shapes, from lion to elephant to Buddha. In addition to karst caves full of variety, Phong Nha–Ke Bang National Park is covered with extensive virgin forest, which is home to many species of vegetation and animals. Some of them are endangered. You can breathe deeply in the fresh air and feel the peaceful breath of nature.
Ban Gioc Waterfall
Located in Tnh Cao Bng, Ban Gioc Waterfall, geographically linked to Detian Waterfall in Guangxi Province, China, is honored to be the world's second multinational waterfall. Considered Vietnam's most beautiful waterfall, Ban Gioc Waterfall is 100 meters wide and drops 70 meters. The stream of water is fed by the Quay Son River, which marks the border between Vietnam and China. Three massive ribbons of raging water dangle from vast swaths of forest. On a nice day, visitors are likely to see a pretty rainbow. To see the most impressive sight, tourists can visit around lunchtime when the upstream dam is opened with full flow pouring down. During the rainy seasons between June and September, the pouring waterfall is more spectacular. You can get closer to the waterfall with a bamboo raft to watch the white foam created by the rushing water. The dry seasons endow Ban Gioc Waterfall with a unique landscape as well. At the foot of the waterfall is a broad, golden rice field. You can't miss it.
National Park of Ba Be
230 km from Hanoi, Ba Be National Park is famous for its central lake, many large valleys, and flourishing forests rich in animal and plant resources. Here you can take a great picture of the unique landscape of mountains, lakes, rivers, and forests. The valleys are surrounded by green jungles. From June to July, there is a majestic waterfall fed by rain pouring down the valley. The park is also a paradise for thousands of wild animals. It is home to monkeys, bears, and pangolins. Tourists can organize a sightseeing tour of this region by walking or boat. If you're interested in bird watching, the park is also an ideal destination for you to catch a glimpse of the rare Spilornis cheela. Homestays and guesthouses in the local Tay village are accessible to tourists. You can ask us for more information about holiday accommodations.
Hoang Lien-Son Range
Hoang Lien Son Range, also known as Tonkinese Alps, is located in the northwest area of Vietnam at the southeastern end of the Himalayas. Hoang Lien Son Range is selected as the most desirable attraction in Southeast Asia because of its rough mountains and peaceful countryside landscape. The mountains include Fansipan, Vietnam's highest peak at an elevation of 3143 meters. Rare snow will fall on the top of Fansipan. You can take a cable car towards Fansipan. It is also an excellent opportunity to appreciate the beauty of the Hoang Lien Son Range, which is densely forested. There are breathtaking rice terraces cascading down into valleys. You will discover many habitations of Hmong, Red Dzao, and Ciay people scattered on the mountainside. As a natural reserve, Hoang Lien Son Range is home to a great variety of animals and plants. The biodiversity in this region will impress you greatly.
Sapa
Sapa is considered one of Vietnam's most attractive mountain resorts. It is located in northeast-most Vietnam, neighboring Hekou County in Yunnan Province, China. The place is situated right on the edge of a mountain range. It was used as a summer resort for the French during the colonial period. Tourists can see colorful French structures and enjoy French cuisine. The unique location and climate endow Sapa with fantastic mist and beautiful rice terraces. September and October bring Sapa the most spectacular views of rice terraces around the valley. It takes only ten minutes to reach the countryside. The splendid yellow rice terraces will catch your eye. April and May give Sapa clear skies and clean air. At high altitudes, the weather in Sapa is quite cool, so remember to take a coat.
Trang An
Located in Trang An, Ninh Binh Province, the scenic eco-tourism area is famous for its complex system of rugged limestone mountains and mysterious natural caves. Rowing a boat for sightseeing will bring you a unique experience. The water in the area is so clear that you can see the plants and algae below. You'll be surprised by a strange and unpredictable map created by around 50 natural caves connecting 31 brutally flooded valleys. Travelers may see the rivers as roads and the caves as palaces. The massive system of fascinating caves is worth your exploration. No matter the fantastic stalactites in various shapes inside the caves or beautiful paintings drawn by nature, Trang An eco-tourism area is a harmonious fusion of Ha Long Bay and Phong Nha–Ke Bang National Park. You will have an excitingly chance to meet with ancient temples and sacred pagodas. The area is also home to over 310 species of plants, algae, and fungi and is habitable for about 80 species of animals. Trang An eco-tourism area is open from January to March when the weather is pleasant. However, in late May and early June, you have a good chance of seeing shimmering yellow rice rippling in the wind.
Phu Quoc Island
Phu Quoc, Vietnam's largest island located in the Gulf of Thailand, is a desirable paradise for tourists to lead a slow life. The crystal-clear sea and smooth white-sand beaches beckon. Phu Quoc Island, also known for its lush forests and yellow sand beaches, is selected as a top destination that makes sun-seekers throw themselves at its knees. If you like to take breaks, it's relaxing to recline in deck chairs, feel the sea breeze, and sunbathe. Some tourists will wander in solitude or ride a rented motorbike along a 19-kilometer stretch of sandy beach. If you are more adventurous, Phu Quoc Island is also an ideal spot to go swimming and snorkeling. The small island is not only a beautiful place full of adventures but also an exciting yet poetic paradise. The white-sand beaches are scattered with gorgeous shells in the shape of stars. You can have your own sand beach and just spend your day collecting the beautiful star shells. You can visit Phu Quoc all around the year. Don't forget to put it on your top list.
Bai Sao Beach
Bai Sao Beach, nestled on the coast of An Thoi town, around 25 km from the center of Duong Dong town, is the most gorgeous tropical sandy beach on Phu Quoc Island. Most foreign visitors choose Bai Sao Beach as their desired destination to escape from the hustle and bustle of the city. Bai Sao Beach is proud of its spotlessly white powdery sand, remarkable jungle backdrop, and mirror-like blue sea. The inspiring scenery has drawn a large number of photography lovers and sun-hunters. You have many interesting experiences, from enjoying cocktails and coconuts to swinging and collecting star-shaped shells. Snorkeling beneath the beach will pique your interest if you enjoy an adventure. The beach boasts a wide range of marine species. You'll be likely to discover some of these mysterious creatures. Bai Sao Beach welcomes tourists in any season.
Don't you want to pack your camera and take an unforgettable trip to Vietnam after seeing these 10 stunning natural wonders? These top 10 wonders are magnets for photography aficionados. You'll be hugged and haunted by nature. Each marvel of nature is distinctive, with beautiful colors and an alien landscape. We've given you an introduction to these 10 natural wonders in Vietnam. If you want more information about Vietnam, contact us; we're happy to help you. If you're planning a trip to Vietnam, join us; we'll design a tailor-made itinerary for you according to your needs.
Recommended Vietnam Tours
What Our Clients Say About Us
"Awesome Itinerary" "Exceed A ll Expectations" "Great Value"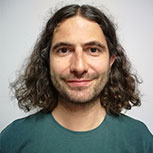 CONTACT A TRAVEL EXPERT
1-to-1 Service | Reply within 24hrs | Expert's Advice
SUBSCRIBE TO WIN A FREE TOUR
Subscribe to our newsletter for a chance to win a 5-day Japan tour for two people! And more insider travel news, exclusive offers, and inspiration will be sent straight to your inbox.