When planning a trip to Vietnam, many travelers will think of its most popular sites, e.g. the picturesque Halong Bay, the old and new of Saigon, the rural area of Mekong, the tranquil Hoi An or the busting old quarter of Hanoi. However, Vietnam has more to offer. Read our recommended off-the-beaten destinations and get more inspiration for your trip to Vietnam!
Ha Giang
Ha Giang is a less-known destination located in the far north of Vietnam, about 320 kilometers from Hanoi. Although Ha Giang is incomparable to the prosperity of Ho Chi Minh City, the beautiful natural scenery here draws many tourists.
In Ha Giang, you can visit local homes for an authentic and immersive experience by learning regional customs and culture with the host, and sampling local delicious horse meat hot pot.
The most famous natural attraction in Ha Giang is Dong Van Karst Plateau which was included on the UNESCO World Heritage List in 2010. Here, limestone covers 60% of the surface as a result of crustal movements. The highest peak on the plateau is Mieu Vac, with an elevation of 1971m. From the top, you can have a panoramic view of the Dong Van Karst Plateau.
The Dong Van Ancient Town is another hot site. With a nearly 100-year history, this town maintains well-protected traditional structures that are inlaid with Yin and Yang tiles and adorned with red lanterns, reflecting the local cultural atmosphere. The town hosts artistic events such as lantern hanging and brocade making on the 14th, 15th, and 16th of each lunar month, which also draws a large number of tourists.
Pu Luong
Similarly, Pu Luong, near the Laotian border in northern Vietnam, is a nature lover's paradise. This secluded location is ideal for travelers due to its beautiful scenery and peaceful atmosphere. Coming here is like stepping into the poet's description of a pastoral life. Hospitable White Thai ethnic people will invite you to their stilt-house-style homes and prepare sumptuous meals. Delectable Co lung duck and roasted fish with herbs will contribute to your feast. This has become one of the must-do activities for visitors.
You should also not miss the Hieu waterfall like an ink painting. It is located in Co Lung Commune, Ba Thuoc District. Go up 1km from Hiue village, you can see the Hieu waterfall, which is a group of waterfalls with a total length of 800m. In the sunlight, the water appears blue green. Hieu Waterfall is warm in the winter and cools in the summer, making it ideal for those who enjoy splashing in the water.
Waking up in the morning and looking out into the distance against the rising sun, you will notice a misty mountain not far away, which is Mt Pu Luong. Mt Pu Luong is about 1700m high and is located in the Pu Luong Nature Reserve. You can see the entire Pu Luong from the top of the mountain; with rows of terraced fields, branching rivers, and dense forests. Follow the directions; hiking to the top of the mountain will give you a sense of accomplishment.
Phong Nha
Located in north-central Vietnam, Phong Nha is better known to the world as the Phong Nha Ke Bang National Park – a UNESCO World Heritage Site that owns the world's largest cave system. The karst landform here formed about 400 million years ago and created up to 300 caves and rich underground rivers, making it ideal for adventurers and outdoor lovers.
The most visited caves here are the Phong Nha Cave and Paradise Cave. Both caves have beautiful stalactites. The difference is that Phong Nha Cave requires a boat tour, whereas Paradise Cave is accessible by foot. But there must be something special about these two caves that piques your interest.
Hang Son Doong Cave is another famous attraction in the national park. Described as the world's largest natural Cave, Lonely Planet named the Cave, which claims to hold a city, and ranked it one of the world's most fantastic destinations in 2019. Entering the Cave as if into a garden, the green river, lush vegetation, and intricate stalactites all transport you to a fairyland. Though Hang Son Doong Cave is well-known, it keeps wild and undeveloped to the public now. For those who are willing to visit this place, a professional local guide is highly recommended.
Mu Cang Chai
Mu Cang Chai is located 300 kilometers west of Hanoi and is known for its spectacular rice paddies. Mu Cang Chai was once a land of dead wood due to the harsh climate, with cold winters and dry summers. Using their wisdom, the locals build paddy fields built along the hillside around the mountains to grew rice. As time passing by, these man-made rice fields now cover over 2000 hectares and become a popular tourist attraction with its beautiful landscape. Tu le valley is the best place to see rice fields. Walking to the valley's highest point, you will get a a panoramic view of the rice fields in this area, providing visual enjoyment and spiritual shock.
In addition to the rice fields, several natural landscapes that can be spotted at Ku Bao Chay. Endless mountains and clear rivers make you in a land of idyllic beauty. The best way to visit Ku Bao Chay is by hiking. You will see the tropical rainforest along the way gives you another kind of feeling.
Ba Be National Park
Another must-see for nature lovers in Vietnam's north is Ba Be national park, about 200 kilometers from Hanoi. Numerous labels, a beautiful ecological environment, biodiversity, and incredible extreme scenery make this place seem like a paradise. The park is more than 23,000 hectares in size, surrounded by mountains and lakes, and is abundant in flora and fauna, including 106 species of fish and 65 species of mammals. The most popular attraction in the park is Ba Be Lake. The lake is made up of three branch lakes that cover a total area of 5,000 km2. A canoe is the best way to enjoy the lake. UNESCO has also named Ba Be Lake as one of the top 20 most beautiful lakes in the world.
Ba Be National Park contains caves as well as mountains and lakes. Take a boat along the Nang river, and you will see the entire length of 300m Puong cave, into the interior as if to come to another world; deep and silent, a cave of all kinds of stalactites will let you linger, but also cannot help but praise the magnificent nature
Dak Lak
If you're a coffee addict, you must visit Dak Lak to taste the purest, best coffee. Dak Lak is located 320 kilometers from Ho Chi Minh City. Buon Ma Thuot in Dak Lak is known as the coffee capital of Southeast Asia because it produces some of the best coffees in the region, including Robusta and Arabica. The World Coffee Museum will pique your interest if you want to know something about coffee and how to make it. The museum opened its doors in 2018. When you first enter the museum, you will be drawn in by the distinctive architecture and popular photo spots for many tourists. Around 10,000 coffee-related objects are on display. You can also learn about the history of coffee and other aspects of the beverage, from growing the beans to roasting them.
Dak Lak is not only known for its delicious coffee. Highlands and mountains cover 35% of the area, providing beautiful natural scenery. Yok Don National Park is the best place to appreciate nature's splendor. It is also Vietnam's second-largest national park. You can row a boat on the Srepok River inside to see the surrounding magnificent mountains or cycle around the park. You will see wild elephants along the way, bringing you closer to nature. Yok Don, dedicated to elephant conservation, was also the first park to abolish elephant rides and allow elephants to perform. It is the most famous scenic spot due to its beautiful and harmonious natural ecological environment.
Kon Tum
Kon Tum is 246 kilometers away from Buon Ma Thuot. If you prefer a more tranquil experience in Vietnam, Kon Tum is your solid choice. You can walk in the woods, take a boat ride on the lake, or see the city's unique churches. Furthermore, Kon Tum is a meeting place for Vietnamese ethnic minorities, so it retains many ethnic customs and characteristics. You can interact with the locals and immerse yourself in their lives, which are all wonderful experiences. If you travel to Kon Tum here, the famous wooden church should not be missed. Built in 1913 on Ruan Hui Street, the church's entire exterior is made of black wood, and the overall architectural form retains the European style, making it a distinctive structure. Inside, the church is decorated in a local ethnic style. Every year, Christmas is also the most lively time of the church, as the surrounding villagers bring homemade crafts to sell at the church, creating a festive atmosphere.
Quy Nhon
A coastal country must have a beautiful sea and fine white sand beaches. Quy Nhon is, without a doubt, your ideal luxury resort. Quy Nhon, a port city in central Vietnam known for its fishing and salt industries, has recently become a hidden treasure trove.
Bai Xep, 12 kilometers from the city center, is the top-rated place you should visit. Here, the blue sea reflects the clear sky. When your feet are on the fine white sand and the wind gently blows against your face, you will just feel that you are in heaven. You can go to Eo Gio to enjoy the most beautiful sunset seascape. Eo Gio is a sea rock structure with a walking path that leads to the sea, allowing you to experience the most splendid scenery up close.
Quy Nhon's origins are linked to the ancient Champa culture. In addition to the beaches, travelers can also explore some Cham towers to learn about the city's history and culture.
Con Dao
Con Dao is a remote archipelago in southern Vietnam, approximately 230 kilometers from Ho Chi Minh City. The entire island is comprised of 15 archipelagic islands. It was a prison for convicts until 1984 when it was turned into the Con Dao Nature Reserve. The island is rich in ecological resources and has a beautiful natural environment, the most famous of which is Dam Trau beach and the island's sea turtles. If you've already been to bustling Ho Chi Minh City, this is the ideal spot for some quiet and relaxation.
The best way to visit Con Dao is from downtown to the island. You can stroll through the city, surrounded by rows of French-style buildings, and start your day in peace. If you're hungry in the morning, stop by Con Don Market for local specialties like Vietnamese coffee with Banh mi. Riding a motorcycle is the most convenient way to visit, as you can enjoy the colorful scenery along the winding road. You must visit Dam Trau Beach, which has the best beach and the most beautiful view. The blue water makes you eager to swim there.
Furthermore, Con Dao is home to marine life, including sea turtles. Thanks to a turtle conservation project spearheaded by scientists, it is also where female sea turtles lay their eggs. You can visit the island and get close to the sea turtles from June to August each year when they lay their eggs.
An Giang
An Giang, located in southern Vietnam near the Mekong River, has earned the title 'Rice Producer' due to its unique location and fertile soil. An Giang is also rich in natural scenery, with most historic sites concentrated in the province's capital, Chau Doc city. There are some beautiful scenic spots you can take a look at.
The most popular place of worship, the Ba Chua Xu Temple, was built in 1820 and houses a statue of the holy mother. It is the most popular location because, according to legend, many people make a wish in front of it, and the wish is granted, especially during the Ba Chua Xu Festival, which takes place from April 23rd to April 27th in the Lunar Year.
The temple is situated on the top of the Sam Mountain, which is an excellent place for a moderate hiking. It stands 284 meters tall and has places to visit from the bottom to the top. The most famous Tay An Pagoda is located at the bottom of the hill. The Pagoda, which has a total area of 15,000 square meters and was built in 1947, is famous for its combination of Indian and Vietnamese architectural forms. The hall's roof is shaped like an onion, and two elephant statues are in front of the gate. These are the distinguishing features of Indian temples. In addition, the main hall contains up to 150 pieces of sculpture art in the Vietnamese style. If interested, you can come to see the temple's unique architectural form and the carved art inside. The surroundings can also assist you in catching up with the tranquil atmosphere.
Whether you are visiting Vietnam for the first time or have been before, these attractions can be included in your itinerary to explore the country's unusual beauty. Traditional local culture and stunning natural scenery will captivate you. If you don't know how to plan your route, please don't hesitate to contact us, just simply tell us your interests and needs, and one of our travel experts will create a tailor-made itinerary for you within 24hrs.
Recommended Vietnam Tours
What Our Clients Say About Us
"Awesome Itinerary" "Exceed A ll Expectations" "Great Value"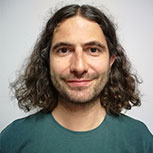 CONTACT A TRAVEL EXPERT
1-to-1 Service | Reply within 24hrs | Expert's Advice
SUBSCRIBE TO WIN A FREE TOUR
Subscribe to our newsletter for a chance to win a 5-day Japan tour for two people! And more insider travel news, exclusive offers, and inspiration will be sent straight to your inbox.