Shopping in Vietnam sometimes could be complicated and that is why Indochina Odyssey Tours, your considerate Vietnam holiday planner, is here to offer some advices.
Things to buy in Vietnam
Ao Dai
Ao Dai, a tight-fitting silk tunic worn over pantaloons, is a traditional national dress for Vietnamese girls. If you couldn't find a fit one, customize one. This can be done in Hoi An, which is famous for its cloth making skills.
Iced Coffee
A favorite beverage for the locals made with coarsely ground Vietnamese-grown dark roast coffee individually brewed with a small metal French drip filter into a cup containing about a quarter to a half as much sweetened condensed milk, stirred and poured over ice. You could get that at Ben Thanh Market in Ho Chi Minh City.
Conical Hat
One of the symbols of Vietnam. That's pretty eye-catching if you wear this hat with a poem in Vietnamese on it in your country. Hue City produces this product, which costs only a dollar.
Lacquer Products & Silk Lanterns
Vietnamese artists have an unrivaled reputation in Asia for producing high-quality lacquer products with reasonable price. Beautiful Vietnamese silk lanterns are a wonderful way to decorate a home. Both can be found in Hoi An.
Art Paintings
Oil and lacquer paintings are beautiful and cost only a fraction of what you are going to pay for the same quality art painting in any other countries. Local galleries in tourist cities usually have inexpensive and delicate master painting in display and for sale.
Other souvenirs recommended to buy are home decorative items, jewelry, and stylish silk garments. Please turn to our responsible Vietnam tour guide before you shop, who will offer useful travel tips and possibly escort you when you are shopping.
Tips for Shopping in Vietnam
1. Vietnamese goods made at home are inexpensive while the imported ones are more expensive.
2. Remember to bargain since price is negotiable.
3. Malls are not for those who seek a good bargain.
4. Generally speaking, items are sold cheaper in the south of Vietnam than the north. Tourist cities are among the highest price.
5. Consult your guide if anything needed. As a local he certainly knows his onion.
6. Normally, the best quality is always around the major hotels. Back alleyways sometimes hide some gems and bargain works greatly here but don't expect to get good discounts. Many shops will discount 5 to 10 percent if you ask. Some art galleries may discount up to 30 percent if they know the artist accept the price.
7. Kids on the streets may be cute, but sometimes they can be annoying and insist to sell you something. One important thing to keep in mind is: Don't be intimidated by kids in streets who try to sell you things you don't want. Just walk away straightly and avoid any eye contact!
8. Be sure to get official receipts for all of your purchases - store name, address, phone number, description of item, and price you paid. You may be asked to show this receipt at the end of your Vietnam stay when you pass Customs.
Recommended Vietnam tour: 12-Day Vietnam Tour from Ho Chi Minh to Hanoi
Also you can contact us for a customized Indochina tour.
What Our Clients Say About Us
"Awesome Itinerary" "Exceed A ll Expectations" "Great Value"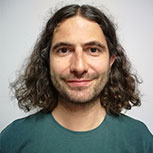 CONTACT A TRAVEL EXPERT
1-to-1 Service | Reply within 24hrs | Expert's Advice
STAY IN TOUCH WITH US
Subscribe to our newsletter so we can provide you with insider travel information, exclusive offers, and discounts.