Hopefully the following tips help you and please feel free to contact us for more Vietnam tours information.
- Money
1. VND paper notes come in the following denominations: 500,000 200,000 100,000 50,000 20,000 10,000 5,000 2,000 1,000 500 200 and 100. Coins come in 5,000 2,000 1,000 500 and 200.
2. US dollars are widely accepted, but do remember to use and accept new, clean, unmarked and wrinkle-free bills. Our tour guide will help you at the exchange. Some small notes cash would be recommended.
- Health
1. Tap water is not drinkable and our travel guide will offer you hygeian bottles of mineral water every day.
2. Because of the hot and dry condition, please bring or purchase sunscreen and a sun-hat while exploring sites.
3. During your Vietnam stay, it is important to keep in mind that local medical care is dismal. Contact your tour guide who would usually direct you to the best alternatives.
- Insurance
Due to procedural difficulties and budgetary constraints, ITU is not able to bear the cost of insurance for the participants, any medical expenses or any other expenses. ITU therefore requests your Administrations/organizations to kindly make necessary arrangements for insurance and medical coverage of your participants before your Vietnam holiday.
- Airport Tax
International airport tax is included in the airfares. No tax for domestic flights.
- Electricity & Outlets
Electricity in Vietnam is 220 Volts, alternating at 50 cycles per second. Outlets in Vietnam generally accept 3 types of plug: Flat blade plug, two round pins and two parallel flat pins with ground pin.
- Communications
1. Local calls can usually be made from hotels/restaurants/cafes phones and often are free. Domestic long-distance calls are reasonably priced and cheaper when dial directly. Check out for sure with the hotels/restaurants/cafes before you call.
2. Internet accessibility has been improved during the last decades and now cyber cafes are all around the corner in the cities and some big towns.
3. Travel by air is easy and sometimes much time-saving and economical. Open bus is not recommended in our Vietnam travel plans for its poor safety and discomfort. Traveling made along the winding coastline and doing boat trips or cruise can be a special way for your Vietnam vacation.
- Watch-outs
1. Go easy on the food and drinks from the roadside stalls.
2. Medical care condition is still under the average standard for westerners in Vietnam. Self-treatment might be good if your problem is minor (e.g. diarrhea or flu), and always have your own medicine. Buying medicine here is not encouraged, because fake or expired ones are not news.
3. Some money notes look familiar; please double check for changes during your trips.
4. Watch out for any kind of "for the monks" money donations.
- Taboos
1. No topless/sleeveless allowed in religious sites such as temples and monasteries.
2. People tent to avoid blue and white clothes during the Spring Festival, for the colors are thought as unfortunate.
3. If you have a chance to stay or dine at a local home, do remember: at the table, wait to be shown where to sit and allow the oldest person present to sit first. Pass a dish with both hands and eat with left hand holding the bowl. Help yourself to the food but wait for the oldest person to take a mouthful first.
More information of Vietnam holiday can be downloaded in our Indochina Travel Guidebook.
What Our Clients Say About Us
"Awesome Itinerary" "Exceed A ll Expectations" "Great Value"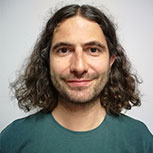 CONTACT A TRAVEL EXPERT
1-to-1 Service | Reply within 24hrs | Expert's Advice
STAY IN TOUCH WITH US
Subscribe to our newsletter so we can provide you with insider travel information, exclusive offers, and discounts.