Whether I need a Visa for Vietnam Tours?
In recent years, Vietnam has launched a new and easier policy about visa for Vietnam tours. Check out the following list to know whether you need to apply for visa to Vietnam or not.
1. Passport holders from Brunei and Myanmar do not need a Vietnam visa within 14 days with return tickets.
2. Passport holders from following countries do not need a Vietnam visa within 15 days if with return tickets: South Korea, Japan, Norway, Denmark, Sweden, Finland and Russia. In addition, passort holders from these 5 European countries do not need a Vietnam visa for stays within 15 days till June 30, 2021: UK, France, Germany, Italy, and Spain. And from July 1st, 2015 till June 30th, 2020, passport holders from Belarus do not need a Vietnam visa for stays within 15 days.
3. Passport holders from Philippines do not need a Vietnam visa within 21 days with return tickets.
4. Passport holders from following countries do not need a Vietnam visa within 30 days if with return tickets: Thailand, Indonesia, Singapore, Malaysia, Laos and Cambodia.
5. All other citizens are required to get a Vietnam entry visa (issued prior to departure by local consulates or embassies) or a pre-approved letter for picking up an entry visa (issued on arrival at Vietnam's International Airports). Both are supplied before arrival in the country.
Exception Conditions in Applying for a Vietnam Visa
1. Vietnam visa is exempted for France, Chile citizens holding valid diplomatic or official passports within 90 days or several visits of 6 months as from the date of arrival.
2. APEC Business Travel Card (ABTC) Holders from Asia-Pacific Economic Cooperation (APEC) member economies: no Vietnam entry visa required for travel within 60 days.
3. Foreigners and Vietnamese nationals bearing foreign passports who enter Vietnam through an international border gate to travel to Phu Quoc Island and stay there for less than 15 days will also be exempted from Vietnam visa application. In this case, passports must be valid for at least 45 days; after arriving on Phu Quoc Island, the Vietnamese immigration department will be responsible for issuing visas on the spot if visitors want to travel other localities or stay in the island for more than 15 days.
4. If holding Vietnam visa exemption certificate: no visa needed for Vietnamese overseas for less than 90 days.
How to Apply Visa to enter Vietnam?
Apply Online
You can apply for the E-visa (only for one-time entry Visa) on your own before traveling by visiting the official website: https://evisa.xuatnhapcanh.gov.vn/en_US/web/guest/khai-thi-thuc-dien-tu/cap-thi-thuc-dien-tu
Apply Upon Arrival
You can get a Vietnam visa upon arrival (VOA) at Ho Chi Minh, Hanoi, Nha Trang or Da Nang airport. The visa, once issued, is the same as one issued by any Vietnamese embassy/consulate. For a visa on arrival, you need to provide a visa approval letter obtained before you arrival, 2 passport-sized photos, and pay a visa processing fee (some call it visa stamping fee) in cash.

The visa approval letter is an official letter for you to get the visa stamped on your passports at the VOA counter at the airport on arrival. You should obtain the letter before your departure through an agent. Without the approval letter, travelers can not check in the international flights to Vietnam.
We can help you apply for the Vietnam VOA Approval Letter for free if you book a trip with us. All you need to do is print the Approval Letter out, bring it together with 2 passport-size photos (4X6cm), and USD 25/per person in cash to submit at the visa counter to get your single entry Visa stamp at your arrival Airport (USD 50 for multi-entry visa stamp). Once payment is done, you can go through the immigration desk.
To avoid a possible long queue (especially during peak season) at your arrival airport of Vietnam, you may choose the fast track to go through the custom faster. The extra cost is around USD 25-37/per person(it is not the single entry visa fee).
Apply Via Indochina Odyssey Tours
Our operation team would be pleased to help you apply visa for a tour to Vietnam once you decide to travel with us. Your Vietnam travel consultant may need the following information: your scanned passport, full name, gender, date of birth, father's name, nationality, valid passport number, issued date, place of birth, present occupation/profession, permanent address & purpose of visit. An approval letter will be sent to you, with which you can get the visa stamped on your passport at the arrival airport.
If you have any questions about Vietnam visa or tours to Indochina & Vietnam, feel free to use the Quick Question Box on the right hand side of this page; or let us tailor-make a private Vietnam tour according to your specific needs.

What Our Clients Say About Us
"Awesome Itinerary" "Exceed A ll Expectations" "Great Value"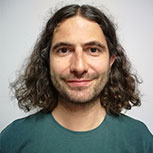 CONTACT A TRAVEL EXPERT
1-to-1 Service | Reply within 24hrs | Expert's Advice
STAY IN TOUCH WITH US
Subscribe to our newsletter so we can provide you with insider travel information, exclusive offers, and discounts.