One of the most popular questions before Vietnam tours could be: "What's the weather like there?" Here's some information about Vietnam's climate and weather. We also understand you are concerned about the best time to visit Vietnam, that's why a passage regarding this information is written below.
Vietnam weather & climate
Demonstrated in almost every Vietnam travel guidebook or website alike, Vietnam's weather varies from the sub-tropics in the North to the tropics in the South. The humidity is high, with average ranging around 84% a year. Moderated by two monsoons, the average temperature (from 22 to 27) is lower than other countries also in the equatorial regions. The weather varies greatly from North to South, depending on elevation and type of landscape.
Northern - Travel to Vietnam in the north (from Hue up north) will meet four seasons with a cold winter and hot summer. The temperature ranges from 5-6°C in winter to up to 35°C in summer. The further to north it is, the colder it gets. In mountainous regions in the far north (such as Sapa) the temperature some times drops below zero. Rainy seasons are August, October, November. February and March have persistent and drizzling rains.
Central - Temperatures are high all year round. The temperature tends to be warmer and more humid than the south in the middle of the year and cooler during the dry season from November to April. Flood may occur from October to December.
Southern - In your Vietnam holiday in the south, you will meet the distinct dry season (from November to April) and wet season (from May to October). Average temperature ranges from 25-30°C. During wet months, heavy and short downpours may occur in the afternoons.
Best Time to Visit Vietnam
Seriously there is no best time or worst time to visit Vietnam since its climate is generally pleasant. The 'best time' really depends on what places you are going to visit. Following is the best time to visit exact tourist cities.
Hanoi
Spring, that is March and April, is considered the best time to visit Hanoi since summer here is extremely hot, making it difficult to spend long hours outdoor. The average temperature in this period is 19 degree Celsius, which means you could have a cozy stay in the Halong Bay cruise. Remember to avoid crowded public holiday in April, 30 and May 1.
Sapa
August to December is the best time to do Sapa for skies are likely to be clear and the region's natural beauty is more visible to capture. Umbrella is indispensable for it rains a while from now and then. But it's also the time the Silver Waterfall shows the best of its radiance and the ethnic group people in Cat Cat Village sit in the front of their house waving to you.
Hue
We shall suggest a tour to Hue in March or April, when the weather warms up a bit and rains haven't start. The tour is almost about ancient relics sightseeing, so there's no need worrying about the temperature at all.
Danang
Danang is halfway between Hanoi and Ho Chi Minh City. From February to May, it enjoys sunny skies and relatively dry seasons. Summer months from June to August are the favorite time for domestic tourists to visit Danang.
Hoi An
From May and July Hoi An is embraced by pleasant beach weather, which makes your Hoi An stay a comfortable one under a temperature of mid 30 degree Celsius. You could either opt to take a cooking class learning Vietnamese cuisine making or venture out to visit the UNESCO World Heritage Site, My Son Sanctuary, just don't forget to bring bottled water along.
Ho Chi Minh City
This city is exempted from natural disasters unlike any other in Northern Vietnam. It's suggested pay a visit to Ho Chi Minh City during the dry season, which is from November to March, weather of which is cool and windy with a temperature varying from 23 degree to 33 degree Celsius. The Lunar New Year usually takes place in late January or mid-February. Don't miss the traditional big party the whole nation celebrates.
Phu Quoc Island
The tropical island is at its best from November to March, which are the time the sunny skies dominate with a fantastic average temperature of 26 degree for you to enjoy the Bai Dai Beach, sea or dive.
If you have no idea of the best time to do Vietnam or want to tailor-make your own trip, simply drop us a line and get the suggestion.
Recommended Vietnam tour: 15-Day In-depth Vietnam Tour with Sapa
What Our Clients Say About Us
"Awesome Itinerary" "Exceed A ll Expectations" "Great Value"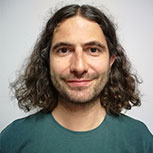 CONTACT A TRAVEL EXPERT
1-to-1 Service | Reply within 24hrs | Expert's Advice
STAY IN TOUCH WITH US
Subscribe to our newsletter so we can provide you with insider travel information, exclusive offers, and discounts.