Bali is a living postcard. Known as the Land of the Gods, it draws tourists from all around the world with its lush terraced rice fields, purely natural beauties, amazing white-sand beaches, profound local cultures, exotic food, etc. Yes, surely, Bali has something for everyone.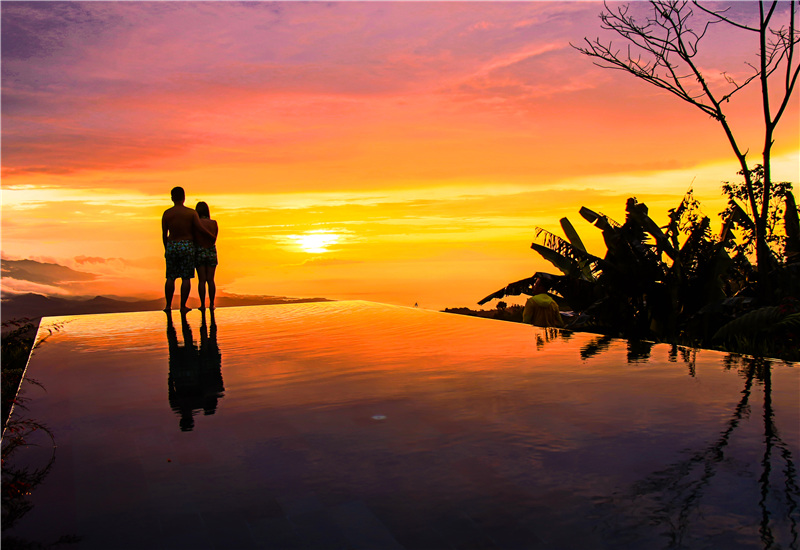 Picture of Bali
For Nature & Wildlife Fanciers
Bali Bird Park
Bali Bird Park is a lush 2-hectare tropical park, home to a large collection of colorful birds from around the world and a Komodo dragon. The park is clean, well-maintained, and nicely decorated with beautiful flowers, statues, and fountains. Walk around the park leisurely amidst nearly 1000 exotic birds of 250 species, you can interact with birds, feed beautiful Loris, mingle with birds meandering through the park, enjoy a close and personal encounter with them, and also click great pictures.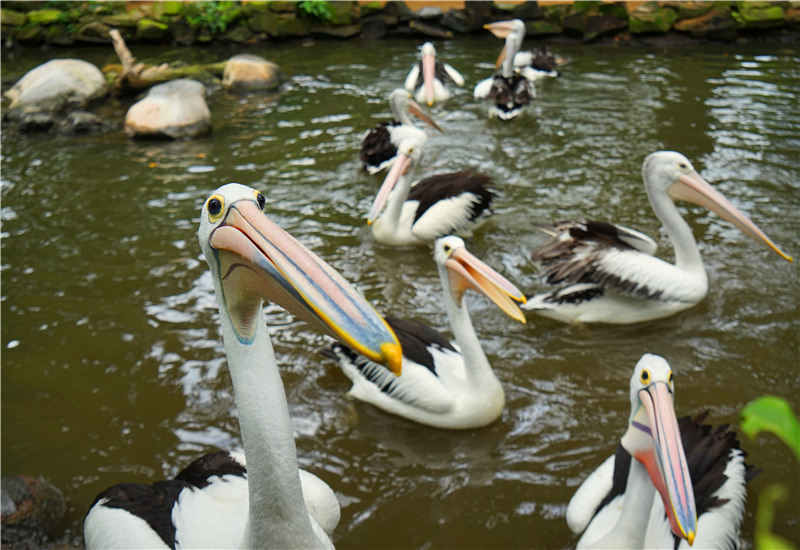 Creatures playing happily in a lake in the Bali Bird Park
West Bali National Park
Located in the northwest point of Bali, the West Bali National Park has very varied landscapes such as rainforest, dry savanna, dense mangrove forest, protected sandy beaches, offshore coral reef, and a small island famous as a diving destination. With an official area of 190 square kilometers, it is home to more than 100 species of wildlife, including the white Bali Starling, which is an endemic iconic bird of Bali. Walk in the forest, you can spot many different birds, deer, monkeys, and other exotic creatures.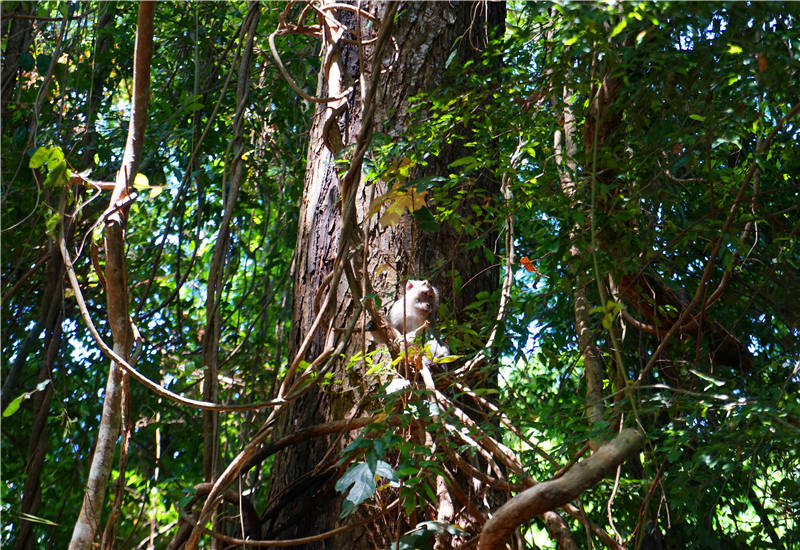 A cute animal hiding in the lush greens in the West Bali National Park
Alas Kedaton Temple Monkey Forest
Alas Kedaton Temple Monkey Forest is a small but beautiful forest located in the middle of the rice fields in the western part of Bali. There is a temple named Alas Kedaton Temple and numerous monkeys here. You can see tame monkeys running around the grounds, buy food to feed them, interact with them in a safe and fun way, and take great photos with them.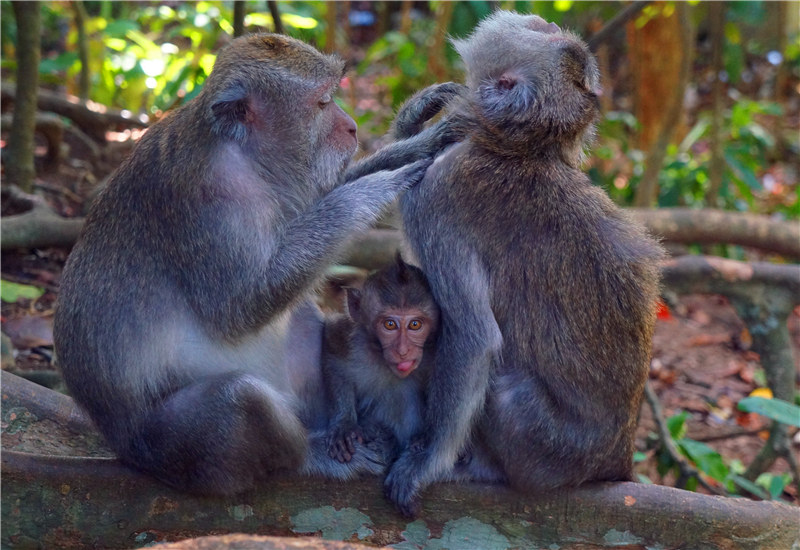 A monkey family in the Alas Kedaton Temple Monkey Forest
For Adventure Enthusiasts
Mount Batur
Mount Batur is an active volcano with an elevation of 1717 m above sea level. It attracts tourists with its spectacular scenery and adventurous vibration of the earth. Reaching the peak of the mount is possible by physically fit hikers in around 2 hours. A sunrise trekking tour to Mount Batur is a wonderful option to admire to a fantastic sunrise view of the mount and lake nearby. And the higher you reach, the more amazed you will be by the view. After reach to the peak, you can see lots of steam from the volcano, which is really a heart-pounding experience.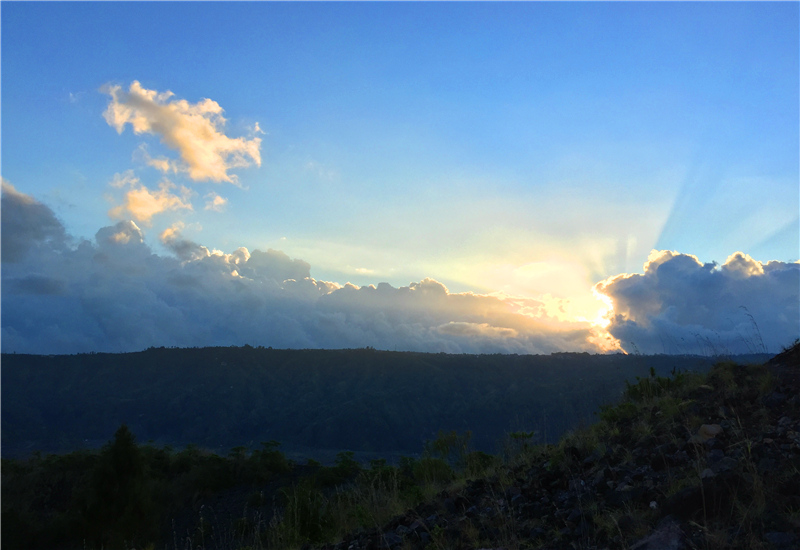 It's amazing to see the sun rising above the clouds in Mount Batur.
For Culture Buffs
Barong and Keris Dance
As one of Bali's most iconic dance dramas, the Barong and Keris Dance is a traditional dance performed by Balinese people, telling the story of fighting and struggle between Barong (good) and Rangda (evil). You will enjoy the unique costumes, entrancing Gamelan music, and interesting cultural story, and also take colorful photos!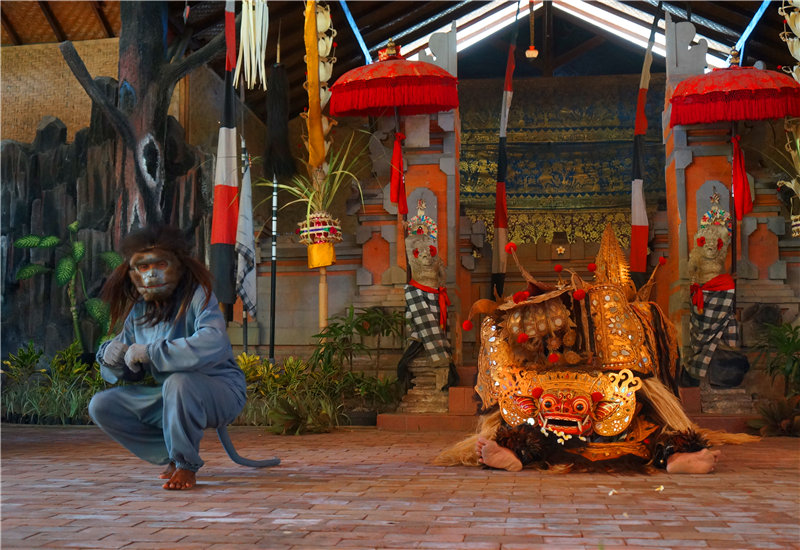 A scene of the Barong and Keris Dance in Bali
Kecak and Fire Dance
Kecak and Fire Dance is a captivating traditional Balinese art performance developed in the 1930s. The storyline is a piece taken from the Ramayana, known as the Ramayana Monkey Chant, depicted by performers wearing checked cloth around their waists, and moving their hands and arms while chanting percussively. A combination of the setting, dancing, chanting, and story of rich local culture will make it a memorable experience. The performance usually starts at 6 pm and ends 8 pm. So you can also admire the beautiful sunset view as its background.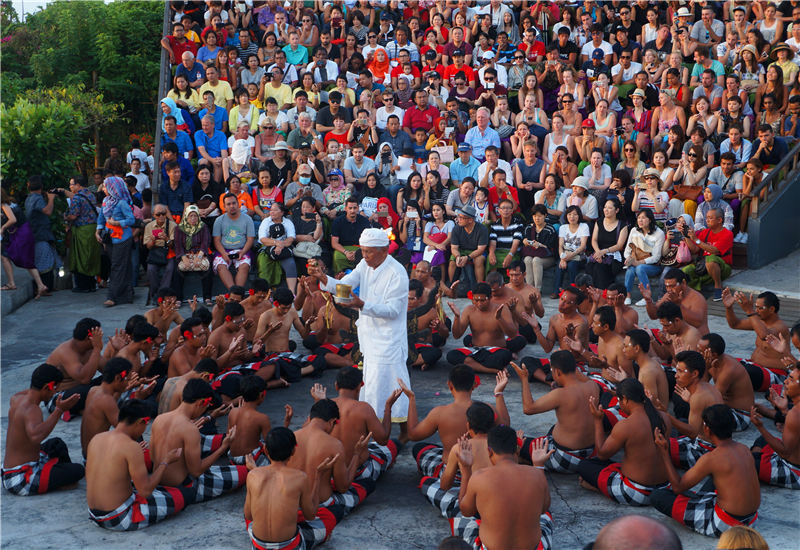 A scene of Kecak and Fire Dance in Bali
For Spirit Seekers
Ulun Danu Beratan Temple
Ulun Danu Beratan Temple (Pura Ulun Danu Beratan) is a major Shaivite water temple complex located on the western side of the Beratan Lake in the mountains in central Bali. The temple is built in 1633 to hold an offerings ceremony to Dewi Danu, the Balinese water, lake, and river goddess. Most of its base is surrounded by the reflective surface of the lake, making it look like floating on water. The mountains encircling the lake serve as a scenic backdrop. The temple is the most iconic sanctuary in Bali with picturesque settings.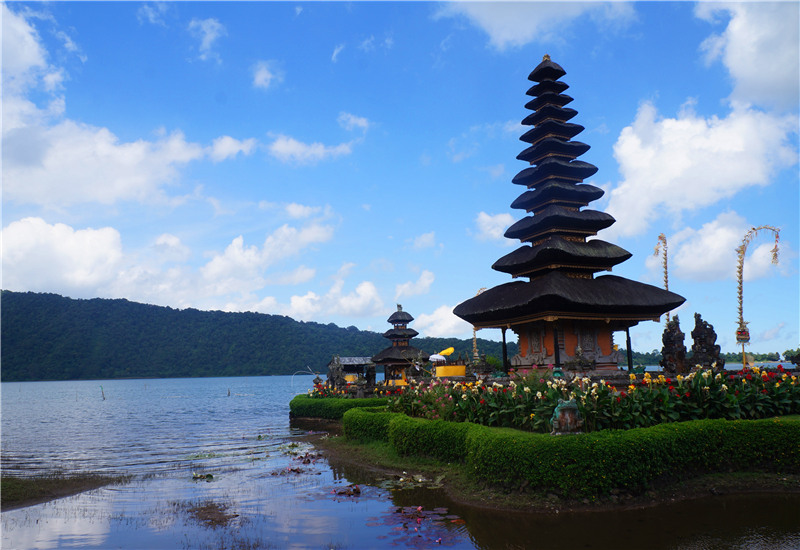 Ulun Danu Beratan Temple
Uluwatu Temple
Uluwatu Temple (Pura Luhur Uluwatu) is one of six significant temples which are believed to be the spiritual pillars of Bali. It is prominently located at the edge of a steep cliff of about 70 meters above sea level. It's one of the best places to enjoy the fabulous sunset views overlooking the beautiful Indian Ocean. Its magnificent location, fabulous views of the sea below, and splendid sunset backdrops make it a dreamland a must-see in Bali.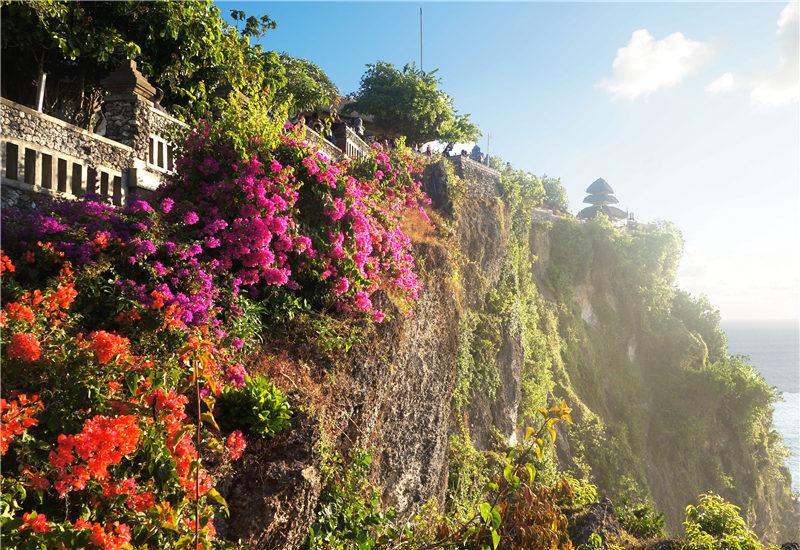 Beautiful scenery of the Uluwatu Temple
Tanah Lot Temple
Tanah Lot Temple (Pura Tanah Lot) is an ancient Hindu pilgrimage temple sitting on the top of a large offshore rock amidst constantly crashing waves. It has been a part of Balinese mythology for centuries. Visiting this place in the late afternoon to witness the orangish sunset in the Indian Ocean while feeling the strong waves lashing on the surrounding rocks will be an awe-inspiring experience. You will be mesmerized by the beautiful changing lights (because of the sunset) there. It's the most photographed temple in Bali.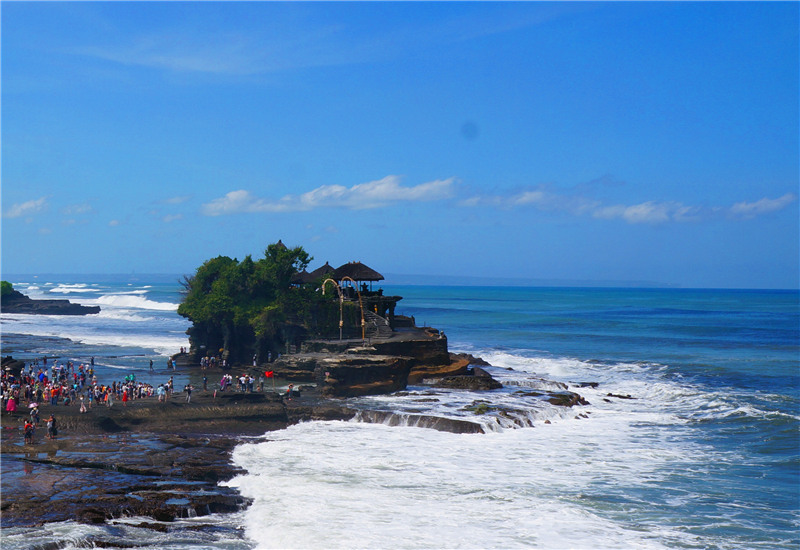 Tanah Lot Temple
For Leisure lovers
Bali is also a very popular destination for relaxation and recreation as it has plenty of beautiful beaches and snorkeling and diving sites. Soak up the sun on a fine white-sand beach, dive along a coral reefs to interact with colorful tropical creatures, or swim in the infinity pool in the beach resorts. You can relax completely and have a wonderful leisure time here. For more information about beaches in Bali, please refer to the article: Top 10 Beaches in Bali.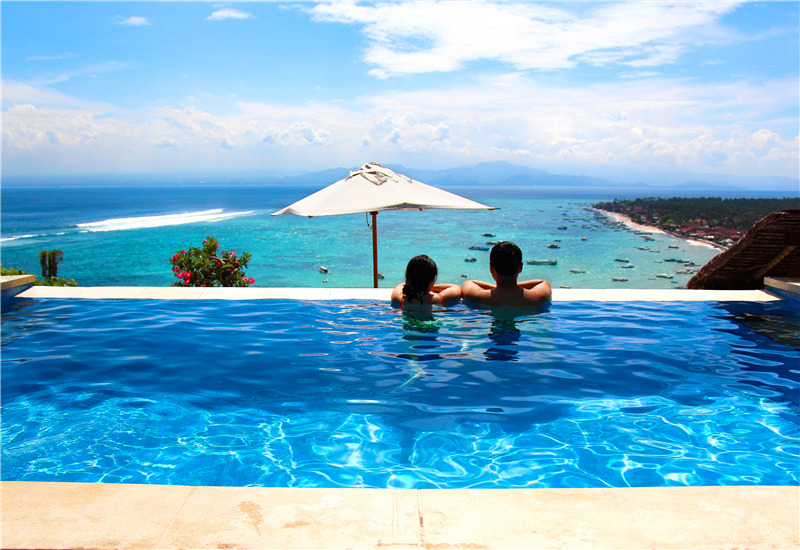 Stay in an infinity pool to relax.
For Local Lifestyle Hunters
If you want to embrace the Balinese lifestyle, go to local villages, markets, and street-side stalls though you can feel the local lifestyle everywhere. Visit the nice Candirejo village to see how real people live on this island, how they farm their food, and how they maintain their traditions, and also take a local horse cart there. Head to some night markets after sunset for a local shopping scene, where you can discover and try your favorite local snacks.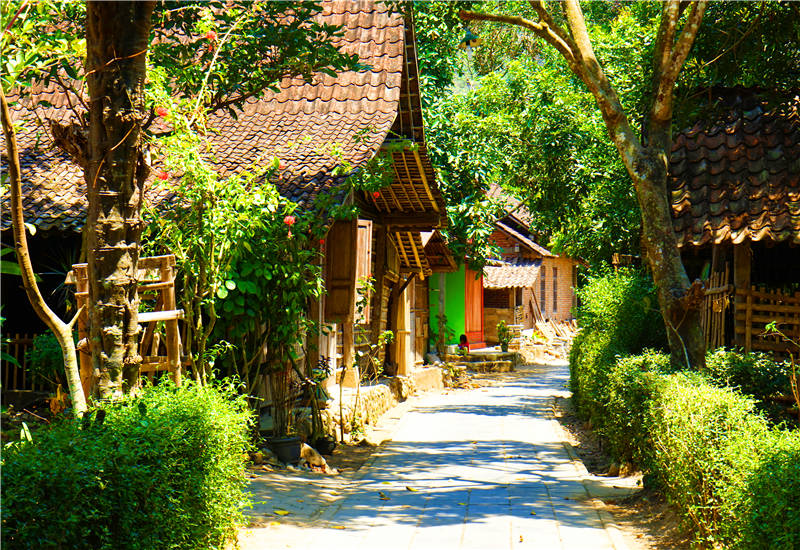 A corner of the beautiful Candirejo village


Bali boasts so many kinds of attractions. You can get whatever you are looking for. If you are attracted by it, just go and explore it. We are away here to help to customize a private Bali tour for you, and also reachable at trip@odynovotours.com at any time for any inquiry.
What Our Clients Say About Us
"Awesome Itinerary" "Exceed A ll Expectations" "Great Value"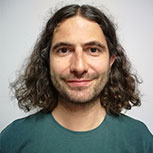 CONTACT A TRAVEL EXPERT
1-to-1 Service | Reply within 24hrs | Expert's Advice
SUBSCRIBE TO WIN A FREE TOUR
Subscribe to our newsletter for a chance to win a 5-day Japan tour for two people! And more insider travel news, exclusive offers, and inspiration will be sent straight to your inbox.