Southeast Asia Destination Expert
Twenty years ago, Indochina Odyssey Tours stepped foot in Southeast Asia. Beginning with Vietnam and Thailand, we are now able to offer personalized and tailored travel services to all of the places in the Indochina area, with an unrivaled legacy of crafting unforgettable, enlightening excursions according to customers' individual interests and budgets.
At Indochina Odyssey Tours, travel is in our blood. We take pride in our expertise in planning and attention to every detail. And we understand that it is the tiniest details that make the biggest difference, and we spare no effort to ensure that every trip is not just spectacular but also completely unique.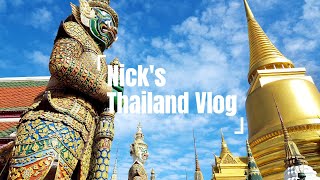 Why Travel with Us
We design customized itineraries based on your tastes, so no two vacations are identical. Our extensive destination knowledge enables us to handle all the intricacies and hassles of your trip planning, allowing you to just relax and enjoy yourself.
#1

Trip Tailored to You

Our destination specialists have traveled on the majority of tour routes in Southeast Asia and hand-selected a variety of one-of-a-kind experiences. After receiving your inquiry, your personal travel expert will select the best travel options for you based on your schedule, budget, and preferences, and create an itinerary that you can't get anywhere.

#2

Expert Local Guides

Our tour guides are all native-born and -educated, and we've hand-selected them for their unparalleled destination expertise. They understand the distinction between a decent trip and an exceptional one, and they can help you see the major attractions in a new light and introduce you to hidden jewels that others may overlook.

#3

Selective Accommodation

We go above and beyond to locate the ideal accommodations for your trip. Our experts recommend hotels they have personally tried and can vouch for, ranging from economical to opulent, boutique to chain, in order to satisfy the diverse needs of our clients and ensure a pleasant and happy stay.

#4

Authentic Regional Cuisine

Eating like a local is one of the easiest ways to become familiar with a new destination. In all of our tours, we arrange breakfast at your hotel and lunch at a local eatery so that you can try local delicacies and regional cuisine while still having adequate time for your own culinary discovery.

#5

24/7 Dedicated Support

Your own travel consultant will handle every aspect of your journey from the very beginning to the very finish. In addition, our customer support team is available 24 hours a day, seven days a week to provide assistance and information in-country, allowing you to travel with total peace of mind.

#6

Best Value for Money

Experienced travelers know that a extraordinary trip don't need to be expensive. We prioritize providing high-quality services at reasonable pricing in order to provide our clients with the finest possible travel experiences. By reading our reviews online, you can observe that a number of travelers stated that they had a fantastic tour with a competitive price.
What Our Clients Say About Us
"Awesome Itinerary" "Exceed A ll Expectations" "Great Value"
Southeast Asia Tour Destinations